[TGS 2018] Malaysian Game Developers Studio Kamii Showcases 2 Upcoming Games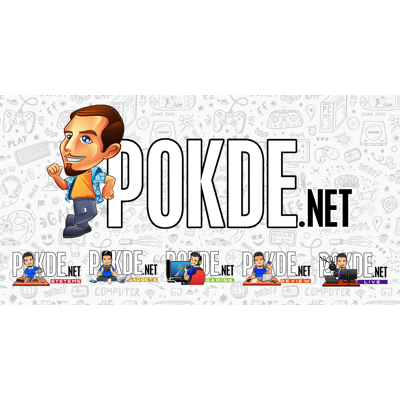 Did you know that we have some talented homegrown game devs that have made it to the international stage? Introducing Studio Kamii who is now at TGS 2018.
Malaysian Game Developers Studio Kamii Showcases 2 Upcoming Games at TGS 2018
When you think of Tokyo Game Show 2018 (TGS 2018), chances are that you're looking at companies like Square Enix, Capcom, and Bandai Namco. These are some of the biggest names in the videogame industry, but did you know that we have a Malaysian games development studio showcasing their creations at the expo?
Introducing Studio Kamii, an indie games develiopment studio based in Malaysia who is showing off two of their upcoming games, Neva Logik and To-Gather Island.
Neva Logik is a 3rd-person action role-playing game (RPG) that is set to be released for PC and console. It is set in a European medieval fantasy world and is deeply influenced by the myths folklore commonly found in Malaysia and Southeast Asia. The game is said to feel like a mixture of the 3D Legend of Zelda games and Dark Souls. The game is currently in its alpha stage so there is still some development work needed before it will be released.
The other game being developed by Studio Kamii is To-Gather Island, which is an adventure game with elements of survival. Players will have to survive on an island by gathering resources, hunting, fishing, cultivating the land, and do whatever that's necessary to make the place as hospitable as possible. Players will also be accompanied by a friendly golem that will help you survive the ordeal. The game will also be available on PC and console. You can check out the teaser video for the game right above here.
At TGS 2018, Studio Kamii has a booth showing off both Neva Logik and To-Gather Island with the latter game having a playable alpha demo. With the help of MDEC and Matrade, Studio Kamii was able to present their creation to a wide audience ranging from publishers, investors, game developers, service providers, media and students. They even presented it to the Minister of Communications and Multimedia Gobind Singh Deo.
The reception they got at the expo was generally warm, with some even requesting To-Gather Island to be released on mobile (Android and iOS). At the moment, they are looking to gain as much feedback as possible so they can work on improving the game even more.
If you happen to be at TGS 2018, or if you know someone who's there that might be interested to check them out, Studio Kamii will be having their booth at Hall 1, Malaysian Pavilion.
Pokdepinion: Great to see our homegrown talents reaching the international stage. We could not be more proud of them.