Review
Kingdoms of Amalur Re-Reckoning Review – Good for Newcomers, Not For Revisits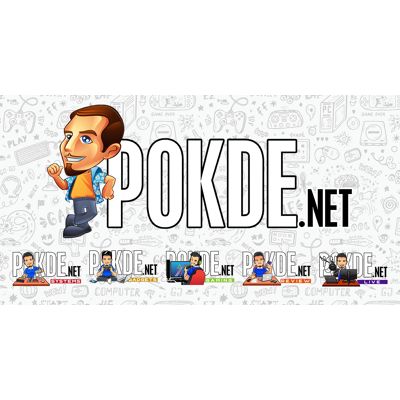 Overview
The hit RPG returns. Remastered with stunning visuals and refined gameplay Re-Reckoning delivers intense, customizable RPG combat inside a sprawling game world.
PS4 = RM169
Xbox One = USD $39.99
PC = RM79
Positives
+ Easy for RPG beginners to play
+ Combat system has a good amount of depth
+ Chock full of content
+ Open world environment lets you explore as you wish
Negatives
- Visuals feel rather outdated
- Level cap discourages you from going through the entire game
- PS4 version suffers from loading times
Kingdoms of Amalur Re-Recking Synopsis
Let's start off our Kingdoms of Amalur Re-Reckoning review with an overview of the game. It is a remaster of Kingdoms of Amalur Reckoning set in the Faelands with the story following a mortal simply referred to as the "Fateless One" who died prior to the game's events. As a result of the experimental Well of Souls by gnome scientist Fomorous Hugues, the mortal is alive once more but is soon attacked by the Tuatha Deohn who are fighting in the name of their new god, Tirnoch.
After successfully escaping, the Fateless One runs into Agarth, a Fateweaver who can see what lies in the future of mortals in the realm. Interestingly, the Fateless One is free from Fate's Weave after returning from the dead, meaning that they are the only living beings in the world without a predetermined fate. This also enables them to alter the fate of others and see the threads of fate.
Now, it is up to the Fateless One to alter the fates of the people and save the Faelands from the ravaging Tuatha Deohn, all while discovering the truth behind his revival. This remaster introduces a number of changes and improvements, including a new difficulty mode, upgraded visuals, new zone level calculations, loot spawns, level lock removals, and all DLCs included.
Faithfully Remastered RPG
For the most part, Kingdoms of Amalur Re-Reckoning plays out just like the original game, with the most noticeable thing being the visual upgrade. You start out by creating your own custom character. This includes selecting gender, race, and worshiped deity, which gives you bonuses depending on what you picked. You can also freely customize the look of your character but you can skip this for now and modify the appearance later if you wish.
As for combat, it's an action RPG so you get some hack and slash action here. How you fight will be heavily dependent on what weapons you use. Each weapon will have their own unique attacks, speed, and bonuses. For instance, the great sword is slow but the attacks hurt a lot and works great for crowd control while daggers and Faeblades hit fast but a little soft. With regards to the latter two weapons, you have the unique ability to perform stealth kills, which deals a ton of damage if execute a sneak attack properly.
You also have a special ability called Fateshift. When your Fate Energy gauge is filled, you can enter Reckoning Mode which bolsters your characters' offensive and defensive capabilities, enemies move much slower, and the ability to execute Fateshift, which is a fatality-type move that can gain you bonus experience points. This can make portions of the game much easier, and give you a stylish way to end fights.
With this being an RPG, you will level up after acquiring enough experience points, which will then yield points for your skills and abilities. Skills are non-combat abilities that can make certain things easier in the game. For example, the Mercantile ability will let you sell items for more gold while buying items at a discount whereas the Locksmithing skill will make it easy to pick locks in general.
Abilities on the other hand function via the game's Destiny system, which is like any other RPG's skill tree system. You have access to 3 ability trees with their own unique abilities and parameter boosts; Might, Finesse, and Sorcery. Players are free to invest the points accordingly with their play style but depending on where you spend it, you can gain access to specific Destinies that can further bolster your character's strengths. For instance, spending 14 points in both Might and Sorcery will gain you access to the Battlemage Destiny which lets you recover mana by damaging enemies, increase elemental resistance, and replace the dodge roll with a short range teleport ability called "Blink".
All of this may sound too complicated but in actuality, this is one of the easiest RPG character systems around. It allows you to experiment with different play styles, figure out the best path to grow, and even lets you reset the points that you've spent if you want a fresh experience with other abilities by visiting a Fateweaver. The combat system can get rather simplistic and grindy, but that is usually the case with most RPGs anyway.
While Kingdoms of Amalur Re-Reckoning is supposed to have visual upgrades, I honestly don't feel much of a difference when I first played the original game in 2012. The visuals still look rather outdated, and as I did receive the PS4 version of the game, load times were abysmal. Going into buildings will take about 10 to 15 seconds to load but whenever I head back out to the open world, it can take 30 to 40 seconds to load up.
Looking for a game that's a little bizarre and you can play casually? Check out our Rock of Ages 3 review by clicking right here.
It's Easy to Get Distracted
Kingdoms of Amalur Re-Reckoning is an open world RPG. This means that while the game has a main storyline for you to follow, you don't actually have to put all your focus into it. You can freely explore the Faelands and take up a wide variety of side quests, which are abundant across the world map. In fact, I found myself doing random side quests for the first 20 hours of gameplay without touching the main quests.
It's not a bad thing, especially since plenty of these side quests actually enrich the lore of the game. However, there are a lot of times where I feel like there's little motivation to continue on with the main quests. This also presents another problem as I find myself with a maxed out character at Level 40 halfway through the game. At this point, there's little reason to continue with the side quests unless you want specific rewards.
If you are a perfectionist, it will be hard to skip out on all the side quests as it tends to clutter up the world map with icons. This was a problem I faced in the original game as well. It would have been nice if the developers increased the level cap some more, perhaps to Level 50 or 60 even. It will give players more breathing room in terms of spending points in the ability tree and allow veterans to experiment more with the game's combat system. While the game does offer choices that can change how the game goes, the outcome isn't significant enough to warrant another playthrough.
Kingdoms of Amalur Re-Reckoning Verdict
Kingdoms of Amalur Re-Reckoning is a good RPG, but it does have its quirks. It's a good game to start out on western RPGs given the games in the genre can be overwhelmingly complicated. Moreover, it is filled with content that can keep you going for over 100 hours, especially if you're a perfectionist. However, it still does feel rather outdated, the visuals are far from the best around, and it still has some of the issues that the original game faces.
If you have yet to play the original game and you enjoy RPGs, it's a pretty solid game to buy. I would recommend waiting for when the game is available on discount but no harm in paying full price for it. If you have played the original already, I would suggest to skip this. At the end of our Kingdoms of Amalur Re-Reckoning review, I award this with out Bronze Pokdeward.
Big thanks to Ripples Asia for providing us the game code for the purposes of this review.