Intel Iris Xe MAX marks debut of Intel Xe dedicated graphics in ultraportables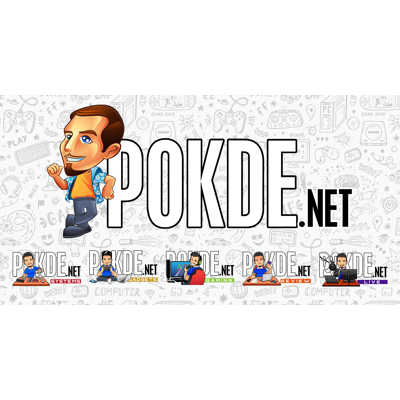 Intel's new Xe graphics in Tiger Lake does look pretty promising, and Intel is going to give OEMs to option to double up on the graphics in their Tiger Lake-based laptops with the Intel Iris Xe MAX. Before we get ahead of ourselves, Intel is not exactly targeting the Intel Iris Xe MAX at gamers, instead focusing on applications that can better take advantage of the performance that two Intel GPUs can bring to the table.
An example of that is video encoding. Intel plans to split the workload up between the integrated graphics in the Intel Tiger Lake processor and the Intel Iris Xe MAX dedicated GPU, giving you significantly faster encoding. For now, video encoding in batches with software like Handbrake is already capable of taking advantage of the "dual GPU" configurations, for up to 1.78X faster encode than an Core i9-10980HK + GeForce RTX 2080 setup.
Intel also claims that this capability will be brought to single stream encoding down the line, with them promising that it will be capable of besting a NVIDIA GeForce RTX 2080 by up to 2X, which is a pretty bold claim. This feature is expected to be available in H1 2021.
Another application is Additive Ai. In software like Gigapixel AI, an Intel Iris Xe MAX GPU can work together with the 11th Gen Intel Core processor's iGPU to more quickly process large batches of images. As you now essentially have double the hardware on tap, you also theoretically have 2X the AI performance.
Connecting the two GPUs is Intel Deep Link technology. The underlying interconnect is just PCIe 4.0 x4, but Deep Link is more than a fancy name for that. It is a firmware and software solution between the CPU and Iris Xe MAX graphics. It allows for power balancing between the CPU and GPU, as well as provides a way for the software to "see" the number of GPU cores that an Intel Iris Xe MAX brings to the table.
This power balancing allows for Intel to divert power to the processor that needs it most, depending on your workload. And since Intel is handling both the CPU and GPU solution, they are essentially guaranteed to play nice, instead of having to try and come up with a solution with another vendor.
Now interestingly enough, Intel admits that not all games will perform their best with the dedicated Intel Iris Xe MAX graphics, with some games actually delivering better frame rates on the iGPU. Intel's drivers will determine whether the game is best run on the iGPU or the Iris Xe MAX. For now, Intel doesn't offer an equivalent to NVIDIA's SLI or AMD's CrossFire tech yet, so you can't make use of two GPUs in gaming applications.
With that said, the Intel Iris Xe MAX is clocked slightly faster and does come with its own memory, so games that can take advantage of that will see a nice boost in performance. Intel compares it against NVIDIA's GeForce MX350 GPUs, which were pretty common in last-gen products. However NVIDIA already has a faster NVIDIA GeForce MX450 now.
Intel Iris Xe MAX Specs
96 EUs
Up to 1.65GHz
4GB LPDDR4X-4266
128-bit memory bus
68GB/s memory bandwidth
PCIe 4.0 x4
25W TDP
10nm SuperFin
Intel has announced the ASUS VivoBook Flip TP470, Acer Swift 3X and Dell Inspiron 15 7000 as the first laptops to offer the Intel Iris Xe MAX. Intel's foray into the discrete graphics segment with the Intel Xe graphics architecture does seem pretty interesting, and we definitely look forward to testing them out.
Pokdepinion: I was hoping for a AMD Radeon Dual Graphics-esque solution here, but given most games today don't even support multi-GPU setups, Intel probably made the right call by not wasting time on trying to get it implemented.