The Samsung Galaxy Note10 needs pricier USB-C to 3.5mm dongles than usual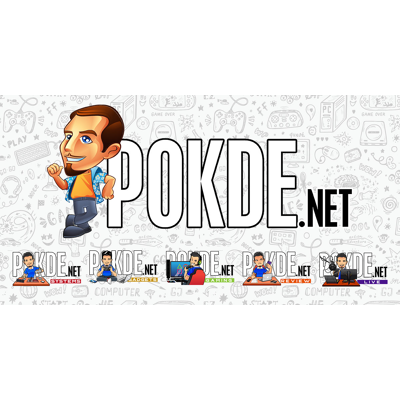 Most smartphones that did away with the headphone jack continued to output the analog signal via the USB-C port. That allows for some really inexpensive dongles to be used. That does not seem to be the case for the Samsung Galaxy Note10 though, as SamMobile discovered. They tried using the dongle from a Samsung Galaxy Tab S5e, which is the common kind you find with most other smartphones, only to realize it didn't work.
It's both good news and bad news at the same time. Here's why.
The Bad News
So let's start with the bad news. You won't be able to make use of cheap dongles from China. Most of the cheap USB-C to 3.5mm dongles rely on your smartphone doing the conversion of the digital signal into the analog signal that your earphones will then convert into sound waves to your ears.
So yeah, you would have to get slightly pricier dongles. Fret not though as Samsung is selling their own dongles for $14.99 (~RM63). I can't seem to get the Malaysian pricing for it on the official Samsung Malaysia webpage though. It's really not expensive, especially considering how they fitted a DAC capable of handling 24-bit/192 kHz audio inside. Still not sure why Samsung didn't just bundle one in the box, but hey, they got plenty of courage to go around.
The Good News
Not outputting the analog signal via the USB-C port means that your Samsung Galaxy Note10 will be relying on an external device to handle the digital-to-analog conversion. As any audiophile would tell you, having sensitive audio hardware in a device like a smartphone doesn't bode well for audio quality.
A smartphone contains many radio signals, and a gazillion of little electronic components, all of which might cause interference with your audio signal. Moving the audio processing out of the device prevents that to a certain degree, thus promising a cleaner audio signal. At least, in theory.
Now I won't go as far as to condemn nor commend Samsung for their move. As far as I know, most recent SoCs have built-in DACs already, which means Samsung will be letting that part of their Exynos 9825/Snapdragon 855 go to waste in the Samsung Galaxy Note10. The dongle business is also quite a lucrative one, as we saw it boost Apple to become the first trillion dollar company in the world. Perhaps Samsung has similar aspirations?
In any case, make sure to choose your dongles carefully, so as not to accidentally waste money on cheap dongles that won't work with your Galaxy Note10.
Pokdepinion: Samsung seems to have made many weird decisions with the Galaxy Note10…