Xiaomi Unveils The Crazy Mi Mix Alpha With 180% Screen That Features A 108MP Camera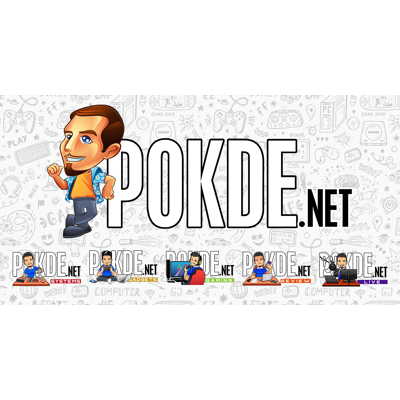 Just moments ago, Xiaomi launched two brand new 5G smartphones, the new Mi 9 Pro 5G and the Mi Mix Alpha, which comes with a ridiculous 180% screen-to-body design.
What's so special about that? If you take into account of other smartphones in the market such as the iPhone 11 Pro, well that device only has a a ratio of 82.1%. The Xiaomi Mi Mix Alpha's display achieves such figure as its display is wrapped all the way to the back.
The only part that's a non-display part is the bezel at the back, where there's a narrow strip located to house the 108MP camera. What the other two that completes the triple camera setup? Well accompanying the lens is a 12MP telephoto lens that allows for 2x optical zoom and also a 20MP ultra-wide lens.
We all know that more megapixels doesn't necessarily mean better pictures but it does bring a lot of interest on how it actually performs. Adding to that, you can also use the 108MP camera to shoot your selfies.
In terms of specifications, it includes a Snapdragon 855 Plus, and 12GB RAM that's paired with 512GB of internal storage. Under the hood is a 4050mAh battery and it comes with a 40W fast charging.
As for the price, it's not cheap to say the least (you're paying for what you get, right?) as it comes at a price tag of 19,999Yuan (~RM11,764). You might need some luck though as they've revealed that they will only release the Mi Mix Alpha only in small quantities.
Switching over to the Mi 9 Pro 5G, it represents itself as one of the most affordable 5G smartphones in the market, being at the price of  3,699Yuan (~RM2175). Similar to the Mi Mix Alpha, it also packs a Qualcomm Snapdragon 855 Plus chipset with either 8 or 12GB RAM. It uses a 6.4-inch OLED screen and a 4000mAh battery to power it up.
There's support for wireless charging at 30W on a dedicated stand. As for wired charging, there's the 40W charger on hand, which they claim can charge the device fully (from 0%) after 48 minutes.
As for the camera, it seems that they didn't change the configuration from the original Mi 9 where it comes with a 48MP main camera, a 16MP ultra-wide and a 12MP telephoto lens.
Pokdepinion: Man I was in love when I first saw the Mi Mix Alpha but after seeing the price, I shall sit down quietly..