ZOTAC announces ZBOX MI553 and ZBOX PI225; Mini PCs that really take the "Mini" part seriously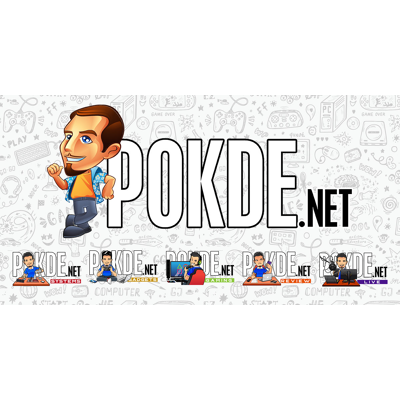 Space is increasingly a premium in our homes with escalating real estate prices. We are no property price analysts here at Pokde.net, but with the latest ZOTAC Mini PCs, we know that you can allocate less space to obtain a satisfactory computing experience.
The ZBOX PI225 is the world's smallest and thinnest Mini PC, with an Intel Apollo Lake N3350 dual-core CPU packed into a tiny package that measures a mere 8mm thick with a footprint smaller than your standard 2.5″ SSD. Measuring at at just 95.4mm long and 63mm wide, it will even be dwarfed by the external drives you connect to the ZBOX PI225. Speaking of connectivity, you will get 2 USB 3.0 Type-C ports that support HDMI and Display Port output to your displays. Bundled in the box are a Type-C to HDMI adapter and two USB Type-A adapters to ensure that you can use the ZBOX PI225 with legacy devices. Wireless connectivity comes in the form of WiFi 802.11ac and Bluetooth 4.1.
The ZBOX MI553 will not share the ZBOX PI225's tiny dimensions, but it makes up for it with the most ventilation seen in a Mini PC. Size wise, it is closer to Intel's NUCs than an SSD that will fit in them. Aside from a standard 2.5″ SSD, the ZBOX MI553 it will also take two M.2 SATAIII SSDs with its two M.2 slots, one of which supports PCIe x4 NVMe SSDs and Intel Optane memory. The system will feature an Intel Core i5-7300HQ quad-core CPU running at up to 3.5 GHz with support for 2 DDR4-2400 SODIMMs for up to 32GB of system memory.
There will be four USB 3.0 ports, a USB 3.1 Type-C port, a Thunderbolt 3 port with support for external graphics cards and more peripherals, HDMI and DisplayPort video outputs, Gigabit LAN, WiFi 802.11 ac and Bluetooth 4.2. I must say that was a a pretty wholesome offering of connectivity options right there. The ZBOX MI553 will be offered in two variants, the barebones ZBOX MI553 and a ready-to-go ZBOX MI553 Plus which features a 120GB SSD and 4GB of RAM out of the box.
Pokdepinion: The ZBOX PI225 looks like a great option for those who want a simple Windows PC to work wherever they can find a display. After experiencing the Intel Compute Stick, I believe that this is actually a great concept.