Review
ASUS ROG Strix GL553 Review; Deadly Subtle Machine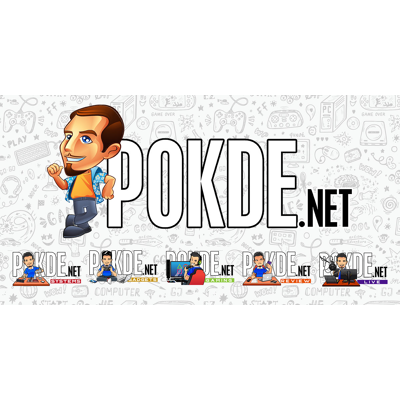 Positives
+ Outlook is mean and sexy!
+ Very well balanced specifications
+ Finally a sweet price spot for ROG gaming laptop!
+ Very efficient cooling system
+ RGB Backlit keyboard
+ Pretty impressive battery life for a gaming laptop
Negatives
- DVD+R DL drive in 2017, seriously?
- TN panel instead of IPS and no GSync
- No Thunderbolt 3 here
Introduction
You might already have a perception that gaming notebooks are nothing but big colossal masses of plastic that are not meant to be carried around, apart from the fact that they're highly capable of burning a hole through your pocket without leaving a mark, yet cunningly prove their innocence afterwards as you sit down and weep, thinking you should have just opted for that stationary gaming desktop instead anyway. Don't even let me go to the dark abyss of unknown foiling in keeping the mammoth alive without having it beavered into the wall or socket using its power adapter that is larger than any yo mamma jokes you've heard before. Maybe that is only the case because you have yet to discover the ASUS ROG GL553 gaming laptop which is about to change everything you know about portable gaming laptops – that almost never existed anyway.
Unboxing ASUS ROG Strix GL553
We made an unboxing video earlier of the ASUS ROG Strix GL553, here's the same video again to show you what you get when you purchase this laptop.
Appearance
The ROG Strix GL553 is a black machine and looks all stealthy. The outer lid is made of brushed aluminium with hairline texture. On top of it is the Republic of Gamers' Gamer Eye emblem donning in neon bright orange, squeezed between two vertical bars with similar silhouette. Even under dark conditions, these eye squinting elements capture enough attention, screaming to the world that you are using an ROG machine. If that's not enough, fire up the machine and the emblem will actually lit up. Around the diagonal bars, there is immaculate precision finishing to keep the devil in the details.
I am not entirely sure if the ROG Strix GL553 can land you a girlfriend as that is not tested here, but landing fingerprints on it is definitely effortless. Then again, beauty comes at a cost so you might want to keep a micro fibre cloth handy with your ROG Strix GL553 at all times so it shines bright enough like your future will be if you own one of these.
On the left side of the ROG Strix GL553, we have the power socket to plug in the adapter, a beautifully crafted heatsink opening, followed by an RJ45 LAN port, a HDMI port, two USB 3.1 Gen 1 (Type-A), followed by a USB 3.1 Gen 1 (Type-C) and a 3.5mm headphone jack.
On the opposite side, we have a Kensington Lock socket at the right most, followed by.. wait..a..minute..! Is that a..? Is it..? Oh my god?! Is this real? WOW! We have a classic DVD+R DL drive! Not even Bluray, DVD! Welcome to 2000 ladies and gentlemen! I gotta talk more about this later on! Finally, at the end most, we have a USB 2.0 port which, while looks similar to the other two ports, according to specifications, is not the same. Then again, due to time constraints, I wouldn't be testing this.
The front fascia looks pretty spick-and-span, much like what a gamer prefers to have in his arsenal. There's LED indicators facing the user that shows the power, charging, HDD, flight mode and lock status for convenience. If you take a closer look;
There's also an SD card slot right under the indicators. This thing, on a notebook is seriously very useful. Well, at least, for me it did me a great deal while I was overseas.
Flashing with neon orange again are the speakers of the ROG Strix GL553. These are front-facing, so sound should be something that you would enjoy on it. It looks pretty big for a laptop, but we'll see how loud it gets.
Underneath the ROG Strix GL553, things start looking different. The ROG's signature mayan design is clearly visible here, and the rubber stoppers are matched with the neon orange finishing, in case you have to show the bottom facade of the ROG Strix GL553 to your opponents just to intimidate them.
Opening it up and turning on the laptop, you will immediately see the rendition of nyan cat being portrayed across the board. Yes, the keyboard is RGB backlit and is slightly customisable from it's console. The metal finishing inside is no different from the one found on it's lid.
Specifications
CPU
Intel Core i7-7700HQ @ 2.8GHz (6MB cache, TurboBoost up to 3.8GHz)
RAM
8GB DDR4 2400MHz
GPU
Nvidia GeForce GTX1050 + Intel HD Graphics 610
Storage
SanDisk 128GB M.2 SATA3 SSD
Seagate 1TB 5400rpm HDD
Display
15.6″ FHD TN (1920 x 1080) anti-glare display
Connectivity
Intel Dual Band Wireless-AC 7265 802.11ac Wireless Network Adapter
1 x Type-C USB3.0 (USB3.1 GEN1)
2 x Type-A USB3.0 (USB3.1 GEN1)
1 x USB 2.0 port(s)
1 x RJ45 LAN Jack for LAN insert
1 x HDMI
Audio
2 x stereo speakers
1 x 3.5mm combo jack
Power
19 V DC, 6.32 A, 120 W
Dimensions
383 x 255 x 30 cm (WxDxH)
Weight
2.55kg including battery
Performance
Now what would a gaming laptop be, without some performance tests, right? As usual, we begin our tests with the CrystalDiskMark.
You guessed that right, The 128GB M.2 SATA is doing perfectly fine here, although having a PCI Gen3 X4 (NVMe) would have quadrupled these numbers. But well, we want to keep things decent in terms of performance and pricing here, so this will definitely do fine. Although the 128GB is a little disturbing in 2017, but nothing it can't eat that we feed it including our games.
Now, don't assume the ROG Strix GL553 is slim but can't carry some serious punch. Under these skirts is what is highly capable of making you wet in tears. We're talking about a 4 Cores and 4 Threads of a meaty Intel Core i7-7700HQ CPU that is clocked at 2.81GHz and as you can see, it's catching up with the Intel Core i7-4770K CPU that is overclocked at 4.40GHz. In case you are wondering, that 4770K is exactly what I use as my daily driver on my work desktop which runs a pretty monster setup on it's own. And this measly little box is actually creeping up the charts close to it! I'm so impressed, I'm not even mad at all! And if this doesn't blow your mind hard enough, let me show you something else.
You probably already are familiar that we always set our Unigine Heaven Benchmark 4.0 settings to render on DX11 at 1600 x 900 resolution, with maximum 8x Anti-aliasing, and quality set to ultra with no tessellation enabled. This puts these puny machines to enough hard work, a non-gaming laptop struggles to achieve anything impressive. But look at this ROG Strix GL553! On average, we are locking 48.4 FPS and the lowest being 24.6 FPS. This means, if you are going to hit some Dota2 or CS:GO on the ROG Strix GL553, medium settings will be somewhat insulting to it. You can fairly set to high or even ultra and get impressive results.
I think ASUS has found a very sweet spot in terms of specifications on the ROG Strix GL553. The Kaby Lake CPU coupled to a GTX1050 fuelled with the Intel HD Graphics 610 and churned on the M.2 SATA HDD grants a magnificent experience! Imagine carrying all that horsepower in merely 2.55kg weight! No seriously, I've weighed it already!
User Experience
So where were we? Oh yes, the weight! Yup, I took the liberty to put this on a weighing scale and see if it really is what it says it is and indeed, it displayed exactly 2.55kg. So for young teenagers or adventurous adults, this should be rather feasible to carry around. That's exactly what I did. Instead of packing my Macbook Air, I decided to take this bad boy instead for a long travel, just to see how convenient it gets to carry the ROG Strix GL553 around. Now imagine having raw processing power that can not just get my tasks done, but also provide some solid hours of gaming pleasure. Sounds like a trade.
The first wonderful experience that I got was the fact that the ROG Strix GL553 has a pretty wide opening for it's vent. Using it on a plushy surface like bed didn't block the airflow. Credits goes to ASUS' intelligent thermal design that provides maximum cooling efficiency based its design. When you need to force out more heat from these vents, the ROG Strix GL553 has an ROG-exclusive Cooling Overboost that allows you to adjust fan speeds. Besides, surprisingly on your average daily task usage, the heat dissipation is very generous and the ROG Strix GL553 barely feels warm. Put it this way, I've reviewed a huge number of ROG machines and the cooling on this one is so magnificent, it's the first opening topic in my user experience.
The ROG Strix GL553 has a chiclet gaming keyboard that uses scissor-switch keys offering a 2.5mm key travel distance so you can really feel your gaming key strokes. Not just that, typing on it is also very comfortable. The WASD keys are highlighted separately as an insignia that this is a gaming laptop, not your average grumpy sluggish block. It's wide enough to fit isolated arrow keys and a full numpad as well, so apart from gaming, the ROG Strix GL553 makes a great companion for work too.
Of course, let's not forget the fact that it's RGB backlit keyboard too. Take note that this is the ROG Strix GL553VD and shouldn't be confused with the ROG Strix GL553VW which only comes with red backlit keyboard. The RGB is zone separated, so you have some customization options too.
When you are having some pitch dark sessions with the ROG Strix GL553, the back cover ROG emblem glows so gracefully, it's a beautiful sight on its own. There's no animation on this one like what you would have seen on the G701 that we reviewed earlier but I think I can live with that given the fact that the neon orange finishing wouldn't make the animation much visible anyway.
The display is a TN panel and not an IPS and you would find it a little disturbing to use if you are a designer, given the fact that dark areas are easily visible at different angles. It does have 178° wide-angle view, but nothing like what an IPS can deliver. It's a 60Hz display and there is no GSync here which could have sweetened the deal a bit.
I'm really not sure why did ASUS include one of these when all the space that it uses could have been used for lots of different purposes. This is a HL-DT-ST DVDRAM GUE1N that is a product of Hitachi-LG Storage and it's actually a DVD+R DL type spinner. It's not even a Bluray drive! I don't need this here, and now that it's here, it's not even something that is the best out there. Well, in my case, I would just buy an internal hard disk enclosure and replace this with another spare drive for what I know. I didn't test this any further because I couldn't even find an empty DVD in my office and didn't bother buying one!
One thing that I'm pretty impressed with the ROG Strix GL553 is that the battery life definitely lives up for a gaming laptop. On my daily average usage, I can get an accumulated 3 hours of continuous usage on standard power settings. If I enable the power saver, I can extend it for quite a mile, giving a pretty solid battery life. Of course I didn't game on battery and you wouldn't want to, too. I mean, 3 hours of productivity, gives you enough reason to go for a round of gaming session with "charging battery" as a reason, no? ;)
Finally, the speakers are also worth noting. These stereo speakers are really loud. If you want to know how loud, go to your current system and fire up Coldplay's Hymn For the Weekend and test your audio for loudness. The ROG Strix GL553?
84dB is so loud, and considering this is a laptop, you should never game at this loudness continuously at the distance that you get when using a laptop. You can see that the tested song is consistenly running between 70dB – 85dB. Who said powerful machines can't be slim?
Conclusion
I'm really impressed with the ROG Strix GL553 if you ask me. I mean, the awkwardness of having a DVD combo drive in 2017 and not having GSync aside, this monster is not just powerful, it also looks very good! ASUS has got a very sweet spot with the GL553 in terms of specifications. Combining the Intel i7-7700HQ with GTX1050 and M.2 SATA with 8GB of RAM which can still be expanded, this is what I call a portable powerhouse. Considering all that and the fact that this machine is priced at RM4,999 which is really a bargain for a gaming laptop, it definitely deserves our Gold Pokdeward and in case you're wondering, this is the first time a 15″ ROG laptop actually got this award from us :)