Review
ASUS Vivobook S Review: A Solid Travel and Work Companion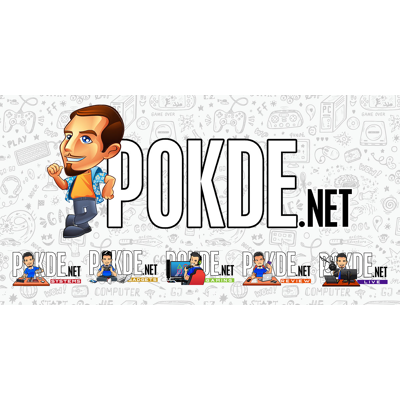 Positives
+ Beautiful NanoEdge Display
+ Performs Adequately Well
+ M.2 SSD Makes Loading Speed Go Fast Enough
+ Good Battery Life
+ Clean and Sleek Design
+ Light and Easy to Bring Around
+ Keyboard is Well-Spaced and Comfortable to Use
Negatives
- No Touchscreen
- No 360 Degree Flip Display
- Trackpad is Kinda Mehh
- Needs More USB 3.0 Ports
- Headphone / Microphone Combo Jack Might Not Be Ideal for Many
Introduction
Our review of the ultra-thin & long-lasting ASUS Vivobook S. Need a work laptop with an added bit power and longevity with a bit of flair? This might be it!
In the past, people always put performance above everything else when it comes to laptops. People didn't mind lugging around what appears to be a workout-while-traveling kit if it meant having power as that how people saw value in laptops before. Now, the world has evolved and there is an emphasis on light and slim laptops that are easy to bring around. These look good and perform pretty well assuming you're trying to run games in 4K resolution. Today, we're going to look at the ASUS Vivobook S laptop. Let's dive in.
Unboxing the ASUS Vivobook S
Do you prefer our usual unboxing or the unboxing videos that we've started doing recently? Do let us know in the comments section. We're considering doing unboxing videos permanently for reviews but we'll let our readers decide that ;)
At first, we had this huge box from ASUS which didn't have much details aside from their "In Search of Incredible" tagline and their logo. The box was too big for such a thin laptop but upon opening it, there's the ASUS Vivobook S box and an ASUS laptop bag inside. No wonder it's so thick.
Upon opening the actual ASUS Vivobook S box, we have the laptop covered in the white cloth cover and right below it, the user guide and standard manuals. On the right side of the box is where the charger and power cable is located. If it's missing there for you, then you just got bamboozled.
In case you're not sure, this is what's included in the actual box itself:
Charger
Power Cable
User guides / manual
Warranty information
The ASUS Vivobook S itself
That new laptop smell, mmhmm~
Appearance
This ASUS Vivobook S is metallic gold in colour. While it looks like a silver most of the time, there is a bit of a gold tint to it. True enough, it is indeed ultra-thin at 17.9mm and with 15.6-inch screen, I honestly anticipated that it would be a bit troublesome to carry around. If I wanted a laptop that is more mobile for my lifestyle, I'd target something with a 14-inch screen or lower. Surprisingly, that's not the case here.
Instead, I fell in love with how it looks and the size of the screen. The NanoEdge display with ultra-narrow bezel makes the screen really pop out. It's one of those things where you thought it was simply a gimmick but when you lay your eyes on it, you just can't stop looking at it.
For 15.6-inch laptop, I anticipated a complete keyboard but it seems that we don't have a numpad for this one. Not that I'm complaining as it makes the keyboard look well-spaced. If you look at the trackpad, you'll notice that there's an odd-looking square situated there. That is the fingerprint scanner, and I say it's a good design choice as putting it elsewhere will usually have me not wanting to use the feature at all.
On the left side of the ASUS Vivobook S is where the SD card slot and 2 USB 2.0 ports are located. On the right side, you have the USB 3.0 port, the HDMI port, the USB-C port, and the headphone / microphone jack. Yes, the headphone and microphone share the same jack so if you're using a headset that has a 3.5mm input for the sound and microphone, you're not going to like this.
When closed, you can see a clean, metallic finish with the ASUS logo at the center, barely taking up space. This does make it seem like the company is humble as they opted to not hog the space on this side, giving it a nice, sleek appearance.
Overall, I have nothing to complain about in terms of design. It's thin, it's attractive, it's sleek, and it's everything I want in a laptop for frequent travel / work purposes. It looks and feels like THE perfect companion for someone with a modern-day fast-paced urban lifestyle; light, sleek, attractive.
Specifications
CPU
Intel Core i5-7200U @ 2.5 GHz (up to 3.1 GHz Turbo Boost)
RAM
4GB DDR4 (2x Slot)
GPU
NVIDIA GeForce 940MX 2GB GDDR5
Storage
128GB M.2 SSD
1TB 5400RPM HDD
Software
Microsoft Windows 10 Home x64
384.94 WHQL NVIDIA Game Ready Driver
Connectivity
Integrated 802.11ac (2×2)
Bluetooth 4.1
1 x USB 3.0
1 x USB 3.0 Type-C
2 x USB 2.0
SD card reader
Display
15.6″ Full HD (1920 x 1080) 60Hz Anti-Glare Panel with 178˚ wide-viewing angle display
NanoEdge display with ultra-narrow bezel
1 x HDMI
Audio
1 x 3.5mm headphone / microphone jack
Built-in Stereo 2W Speakers and Microphone
ASUS SonicMaster Technology
Power
100 – 240 V AC adapter, 3-cell battery 42 Whrs
Dimensions
361.4 x 243.5 x 17.9 mm
Weight
1.5kg
Performance
And now, we take the ASUS Vivobook S through our usual suite of benchmark tools to give you guys an objective view of the laptop's capabilities.
First up with CrystalDiskMark, we have the Toshiba M.2 SSD being tested. It's acceptably fast and it allows Windows, as well as most of the software installed in this storage device, to boot up pretty quickly. With 128GBs however, storage space will run out pretty fast so if you're getting this, best to choose at least with a 200GB-ish space. Best to use this SSD drive just for software installations (including games).
The next one we have on CrystalDiskMark is the D drive, which is the Seagate Mobile ST1000LM035 1TB SATA HDD. The speeds are noticeably different compared to the previous one but this is normal when you compared SSD speeds with HDD speeds. I suppose they opted for 5400RPM HDDs as it would not only be more cost-effective, it would also use less power compared to its 7200RPM counterparts. I have no complaints about this, and it's best to just keep your regular files like music, movies, documents on this drive.
Over here, we can see that the ASUS Vivobook S did pretty decently in Cinebench R15. It managed to go slightly above 60FPS and the test went a lot smoother than expected. I say this because back when I personally reviewed the MSI Prestige PL60 with a GTX 1050 inside, it didn't even get 1FPS. You'd think I'm lying about this but I tried several times and it gets worse with every try. Click here to see the benchmark for that laptop yourself.
It also managed to perform pretty good for an Intel Core i5 processor, clocking in at 314cb. The score can be improved more if you upgraded the RAM a bit as it's utilizing a single stick of 4GB DDR4 RAM. Perhaps adding one more of the same RAM would yield noticeable improvements but I'm happy enough with it as it is.
And lastly, we also ran the Unigine Heaven Benchmark 4.0 under the Extreme preset. On this one, it was only okay but to be fair, this is very resource-intensive. One thing worth noting is that while the test was running, it recorded a temperature of 75-76 degrees Celsius, and the fan was kinda noisy. Not the point that it's annoying or it would worry you, but it's definitely easy to notice. Despite clocking at that temperature, the ASUS Vivobook S felt only slightly warm, so it's still very comfortable to use.
As far as battery life is concerned, the ASUS Vivobook S did pretty well. With some minor Photoshop work, word processing, and plenty of web browsing (Edge Browser), it got me about 7 and a half hours on full charge.
This is with 50% brightness and the keyboard's backlight set to low. While you can extend it by adjusting some options, keep in mind that certain applications will have an effect on the battery life as well. In fact, Google Chrome is said to eat up more battery life. If you're planning on using this for a long period of time, it's still best to have the charger around. Otherwise, you're good to go with bringing the ASUS Vivobook S as it is.
User Experience
Since there has been a huge interest in light and thin laptops in the market, the ASUS Vivobook S makes a perfect fit for many who aren't looking to spend too much on a laptop. It's a good size, it's very light, doesn't take up much space in your bags, the keyboard is well-spaced and is comfortable to type on. In fact, there were multiple times where I didn't even realize that I brought this along during outings and events.
The keyboard is backlit, with the lighting being able to adjust up to 3 stops, and has decent tactile feedback. Travel distance is 1.6mm, which I feel is perfect for a laptop of this size. I can enjoy using the ASUS Vivobook S without missing my desktop keyboard, which is a good sign since it's a chiclet keyboard and not a mechanical keyboard.
Then we have the touchpad, which is a bit of a mixed bag for me. I mean, it works and the clicks can be heard loud and clear but feel of the click feels weird. It's as if you're telling someone to do work when their heart is not even in it. It can be slow to work with so a mouse, even a cheap one, would be a lifesaver. in fact, I only find it useful to quickly zoom in for browsers with a 'pinching' motion and having the fingerprint scanner situated there.
As far as the ports go, it's good that it has the SD card reader, USB-C port, and a full-sized HDMI port. But only having 1 USB 3.0 port and having 2 USB 2.0 ports feel kinda outdated. I mean, yeah, you can still use them no problems but it's 2017 and I feel like USB 3.0 should be the standard for all USB ports now, or at least have 2 USB 3.0 ports and 1 USB 2.0 port would be good enough.
It's worth noting that it has ASUS USB Charger Plus. In case you're not sure what that means, if you're using it while it's plugged to the charger, you can charge your other electronic devices via USB faster as it's able to draw more power from the laptop. The headphone / microphone jack could be something that will scare some people, namely content creators, away…unless they're using USB equipment like USB headsets or microphones.
In terms of display, it is simply gorgeous to look at. The narrow bezels just make the display seem livelier than an ordinary laptop, and the colours are vibrant and not over-saturated. I usually find myself dimming the brightness down as white lights make my eyes hurt a bit so if you're like me, you know what to do.
The ASUS Vivobook S' stereo speakers are loud but it's nothing that will blow you away. It's more than enough if played in a silent room, and there's no audible breaks at max volume but once again, it's just something that's there if you don't want to use it with headphones or external speakers.
As an editor, this is one of the most pleasant laptops I've used for work and thanks to its rather affordable price for its performance, it's a solid choice for many people. One thing that would make it even better is if it has touchscreen and the display can be flipped 360 degrees so if I don't want to use a mouse, or realistically-speaking too lazy to plug in a mouse, it would be much more convenient to use.
ASUS Vivobook S Verdict
The ASUS Vivobook S is a solid laptop for work and performs pretty good, especially for its price of RM3,299. It's easy to bring around, the battery lasts pretty long, and the display is beautiful. There are very few hiccups so I'm pretty sure that anyone who picks one up will be happy with their purchase.
Even with that said, it's good for basic purposes but not enough to nail it down as the best laptop anyone (who's not looking to do anything too resource-intensive) could purchase. The addition of a touchscreen and a 360 degree flip display, assuming the price maintains, would easily make it a top offering by ASUS. With that in mind, I award the ASUS Vivobook S with our Silver Pokdeward.