Review
1st PLAYER Steampunk mechanical keyboard review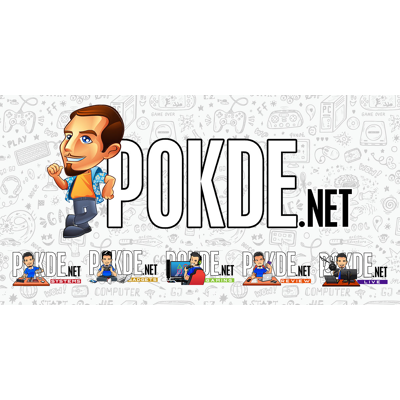 Positives
+ Refreshing design with red highlights and exposed backplate
+ Custom G switches are satisfying both for gaming and typing
+ Grippy rubber feet
+ Magnetic palm rest is very convenient to attach
+ Double shot keycaps
Negatives
- Single colored LEDs are limiting in term of aesthetic customization
- No customization software
I have seen lots of new mechanical keyboard brands coming into in Malaysia, and one of them is 1st Player. The company brand is relatively new in Malaysia but it's been in the game since 2010 actually. Today we have one of their mechanical keyboards with us, the 1st Player Steampunk, and this is my review.
Unboxing
The Steampunk's packaging is very simple and doesn't offer much information. It does have a minimalist design, with very little text, and a huge stylized "ak" on the front.

The minimalist concept is continued over on the other side of the box,  with nothing much except the keyboard layout with UV coating. Looks good, but once again there are no details or whatsoever about the 1st Player Steampunk.
Inside the box we have the 1st Player Steampunk mechanical keyboard itself, a key-cap puller, a magnetic palm rest and a quick user guide.
Appearance
They keyboard comes with a magnetic palm rest and it is much more convenient to attach it compared to my Corsair K95's which has to be screwed into place. Although it looks like it is made entirely out of plastic, the 1st Player Steampunk weighs 1.4kg including the palm rest. Its looks are also quite deceiving because instead of going for a brushed metal look, the metal plate backplate was finished in matte, giving it an almost plastic-like appearance. It is also due to this steel plate that makes it feel very robust in use.
At the back of the keyboard there's nothing much except the sticker of the product details. The rubber feet are small but with a total of 10 feet, you can be assured this isn't a keyboard that will be sliding across your desk.
On the side, 1st Player adopts a "clipper-built" side design which looks slim and adds an air of elegance to the entire keyboard. The red accent also adds some visual contrast to what is otherwise an entirely black keyboard. Here we also see 1st Player go for an exposed backplate design, which is nice because I find them easier to keep clean compared to the usual designs.
The font on the keycap is pretty commonplace among gaming-oriented mechanical keyboards. They are ABS double-shot ones, and does feel pretty good, quality wise.
Specification
| | |
| --- | --- |
| Body material | Exposed aluminum plate, plastic base |
| Keycap | ABS double-shot keycaps |
| USB report rate | 1000 Hz |
| Switch type | 1STPLAYER custom G switches (60g actuation) |
| Microprocessor | N/A |
| Cable | 1.8m, non-detachable, sleeved, gold plated USB connector |
| Weight | 1.4kg (include palm-rest) |
| Included accessories | Keycap puller |
User Experience
The cable is non-detachable, but that really isn't much of an issue when you are talking about a 1.4kg full-length keyboard. You will not be carrying it around much anyway. Immediately after starting to use the keyboard, I found the Steampunk's good grip and the convenient magnetic palm rest to be absolutely praise worthy.
Another thing I like about this keyboard is the 180-degree adjustable keyboard feet which rotates to allow you to pick from three levels of tilt. This design is really unique and it is the first time I have seen something like this in place of the standard flippy feet. While the surface area of these feet are quite small, they do a fine job of keeping the keyboard planted on the desk.
Illumination wise, the keyboard doesn't feature nearly as many modes as some of these recent keyboards offer. Still, the standard red illumination looks good enough, and with 6 different lighting effects to choose from, you shouldn't get too bored.
| | |
| --- | --- |
| Fn+PageDown | Reactive |
| Fn+PageUp | Ripple |
| Fn+End | Personalized LED Effects (Fn+0-9 to change the effects) |
| Fn+Delete | Wave |
| Fn+Insert | LED Effects A/B |
| Fn+Home | Breathing |
The lighting is configurable with the above combination of hotkeys. Of course RGB would have been even more interesting, but I really don't mind that omission. To me, a keyboard's main feature must be a great typing experience, which I will talk about in just a bit.
The Fn key combinations also offer access to 6 multimedia keys, 4 app shortcuts. No dedicated multimedia keys here. The location of the media keys along the F-keys row may also be a little of a stretch to press together with the Fn key along the bottom row.
Unlike the BlackSir mechanical keyboard that uses Kailh switches, the Steampunk comes with 1st Player custom switches. I have compared them against Kailh and Oetemu Blue switches, and this custom switch feels a little different. Typing experience is great, and the 60g actuation force these switches need was never a problem for a person with big hands like me. As expected from Blue switches, tactility is high as are they are loud, but they are very satisfying to type on.
Conclusion
Overall there's nothing I dislike about the 1st Player mechanical keyboard but it still has some room for improvement. The custom G switch feels really great both when typing and gaming. However I wish 1st Player could have went with a less gaudy font for the keycaps, perhaps something we can relate with "steampunk"? For the LEDs, it would have been better if the keyboard could illuminate in more colors. Sure, RGB illumination doesn't affect the typing experience, but with everyone sporting 16.8 million colors, it makes you want to taste the rainbow too. The 1st Player Steampunk is priced at RM289 at online retailers and I feel that the price is quite reasonable. With the great typing experience I had with the keyboard and quite refreshing design, I award it our Silver Pokdeward.