Review
2TB Seagate Game Drive for PS4 Review: Expand Your PlayStation 4 Horizons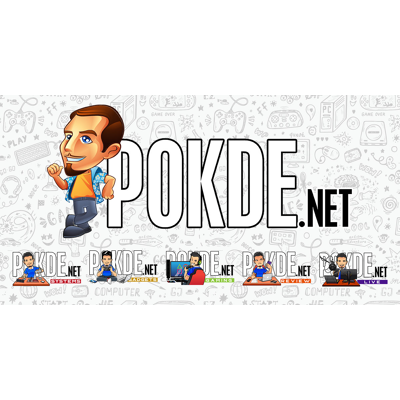 Positives
+ Performance on-par with PS4's Internal HDD
+ Surprisingly small and easy to carry around
+ Simple, yet looks great
+ Has 2TB and 4TB options
+ Utilizes USB 3.0
Negatives
- No longer exclusive for PS4 storage expansion after the more recent PS4 firmware updates
- Lacks versatility in terms of usage (Either use as external HDD or PS4 storage expansion, not both at the same time)
- Fingerprint magnet
Our review of the product that's meant to expand the storage on your PlayStation 4 consoles, the 2TB Seagate Game Drive for PS4 on USB 3.0. Is it worth your money?
2TB Seagate Game Drive for PS4 Review
Storage is important to virtually everyone today for various reasons. Of course, it's obvious that we want to store data on it but everyone usually has a specific data and use in mind for their external hard drives. The product that we have here today is rather unique as it was specifically designed with the PlayStation 4 in mind, and it's meant to be used to expand the console's storage.
Without further ado, let's get into the review of the Seagate Game Drive for PS4 with 2TBs of storage, utilizing USB 3.0 connection.
Unboxing the  2TB Seagate Game Drive for PS4
The Seagate Game Drive for PS4 comes in a simple packaging that is jam-packed with all the information you need. This includes information such as device compatibility, the storage capacity, the intended purpose of the drive, and more.
Inside the box contains a number of items; the Seagate Game Drive for PS4, a USB 3.0 cable, warranty information, and user guide. Generally, you shouldn't run into trouble trying to use the drive as it's mostly plug and play but should you run into some issues, the user guide has everything you need to get things up and running.
Appearance
The Seagate Game Drive for PS4 may look like just another sleek external HDD to most consumers. It's rectangular in shape, rather small, and somewhat reminds you of a standard SATA-based SSD due to its metallic body. But here's what many people might not notice.
The colour scheme used for this particular one follows the PlayStation 4 colour scheme, with it primarily being black with some blue accents. But that's not all ladies and gentlemen, as the reason this colour scheme was chosen to symbolize the vastness of outer space (black) surrounding the Earth blue). Neat piece of trivia, isn't it?
The branding presence on the device itself is prominent; with a small one seen on the front and a very large one covering the back. Then there's the USB port located on the front of the Seagate Game Drive for PS4. It's a sleek external HDD, and clearly it will not have people complaining about how dull it looks, especially if they know the significance of the colour scheme used here.
Specifications
| | |
| --- | --- |
| Interface | USB 3.0 |
| Capacity | 2TB (1.84TB usable) |
| Dimensions | 113.5 (L) x 76 (W) x 9.6 (H) mm |
| Weight | 100 g |
| Included accessories | USB cable, User Guide, Warranty Details |
If you're interested to purchase one for yourself, Seagate is having a little discount for this at the time of this writing over at their official store on Lazada. Click here to head straight to there or click the button below.
Seagate Game Drive for PS4 on Seagate's Official Lazada Store
Performance
Under normal circumstances, we'd just use CrystalDiskMark to test how well the storage can run but I figured since this one is supposedly specialized for the PlayStation 4, why stop there? I use a bunch of storage benchmark tools to give you guys an even deeper insight into speeds like never before.
With CrystalDiskMark, not only is the Seagate Game Drive for PS4 faster than plenty of external hard drives, it has already beaten the fastest one we've had here on Pokde.net, which is the Transcend StoreJet 25H3 3TB external hard drive. We feel like this isn't enough so we decided to run even more tests on it.

On HD Tune, It shows that it can reach a maximum speed of 138.5MB per second, which seems to be essentially in line with the results that we got on CrystalDiskMark. At one point, it did have a low of 61MB per second but it's important to note the average here which is sitting at 104.8MB per second. Why? Check out the user experience section as I show you the type of speeds that we generally get when transferring files into the Seagate Game Drive for PS4.
On HD Tach, there are 2 types of tests; Quick Bench and Long Bench. We can see that from both tests, the results are largely the same, except it fluctuates more on the Long Bench test (the 2nd graph), which is normal given it had to run at an even longer time. It's interesting to see that the sequential read speed nearly reach 150MB per second here.
And lastly, we have ATTO Disk Bench, in which along with HD Tune, show speeds that are more relatable to the performance you will actually get. At smaller transfer sizes, the speeds are low but that is to be expected because it's that small. After it reached the 64KB mark, you can see that the read and write speeds are more consistent at around 130MB per second.
User Experience
We ran a bunch of synthetic benchmarks so now, it's only fair to show the kind of real world performance that I experienced. Sure, I could always just say that it feels rather speedy for an external hard drive but that's not gonna give you all a clear idea as to how fast.
The first picture shows me transferring a file that is 22.7GBs in size (a stream recording from OBS), and it took 4 minutes to finish. Generally, we see it consistently going at about 100MB per second, with it starting out noticeably faster than that and it having plunged to about 90MB per second a couple of times, which you can see is indicated by the graph.
For the second picture on the other hand which involves me transferring 73 files (1.09GB in total size), which only took about 26-27 seconds. The consistent speed here is lower than the first one, sitting closer to 90MB per second and it taking a huge dip at one point but for most parts, it did not disappoint and it performed at a level that was expected of it.
At this point, you might be thinking that for a Seagate Game Drive for PS4, why are we doing a lot of PC-related tests rather on the PS4. Well, the reason for that is because we can't get it to display exact speeds on the PlayStation 4, and we wanted to give as clear of an idea as possible as to how it performs. Of course, we're not skipping the console so let's get to what I experienced when using it with the console.
Before I talk about how well it performs on the PlayStation 4, I would like to take the time to address a potential confusion that people might face when using the Seagate Game Drive for PS4, especially for the first time. You might be wondering why it is not being detected by the console but in truth, it actually is.
You will need to reformat the drive on the PlayStation 4 itself. You will need to head on over to Settings > Devices > USB Storage Devices. From there, you will be able to select the Seagate Game Drive for PS4 and have the option to reformat it as an extended storage for your console.
It will let you know that you can install applications on it, but the save data, screenshots, and other files will still remain in the internal storage. Once you've reformatted it, head on over to Settings > Storage and you'll be able to see the drive right there. Do keep in mind that when you've reformatted it here, you can't use it as an external drive for your PC unless you reformat it again, and the same goes the other way around. In fact, it will be recognized as a generic USB mass storage when formatted as a PS4 storage.
So for the first test, I decided to transfer the biggest game I have on my PlayStation 4 console, which happens to be Tekken 7 at 45.84GBs. When it first started to transfer, it said that it will take only about 8 minutes but at the end, it took close to 13 minutes. Given the massive file size, 13 minutes isn't bad, though I expected it to be faster given the results on PC. However, I'm also aware of a bottleneck in standard PlayStation 4 consoles so this might be why. The speed is expected to be slightly better on the PS4 Pro.
If you're wondering why there is the stopwatch from the Alarms & Clock app in Windows 10, that's because I used a capture card and used OBS to grab the screenshots from my PlayStation 4.
Of course, write speed is just one thing but what about running games? Well, I figured since I transferred Tekken 7 to the drive, I might as well run it to see how it is to play a game that's stored on the drive rather than the internal drive. I only timed it from the moment I initiated the game and stopped it as asoon as the blue logo on the bottom right of the screen appears.
As we can see here, the Seagate Game Drive for PS4 does take a little longer than the internal hard drive but the difference is very little, so most gamers will definitely not notice this. In fact, for me, I feel like if I didn't time it, this is what I would expect from the internal HDD.
Other than that, there is a SeaTools for Windows which can be used in conjunction with the drive. In the tests that are available here, there are no indications of a score, just a simple pass or fail, but this is rather important if you are trying to troubleshoot the drive.
Conclusion
The Seagate Game Drive for PS4 serves a very simple purpose; to expand the storage of your PlayStation 4 console regardless of whether it's the regular, Slim, or Pro models. Available in 2TB and 4TB options, it's certainly more than enough for most gamers, and it will definitely make the budget-conscious gamer more at ease as they don't have to worry about forking out extra cash just for that 1TB console variant.
Ever since one of the more recent PS4 firmware updates however, you don't actually need this specific external drive to expand the console's storage space as you can use pretty much anything external hard drives out there. It used to be this drive exclusively but that's no longer the case. With that being said, we can see from how it performs that this isn't just some simple external drive that's meant to work with the console as it does perform admirably. Although slower on PS4 compared to PC, the performance is essentially still on par with the internal HDD. The downside here is that you can't use it as external storage for both PC and PS4 simultaneously.
The sole purpose of this is to expand your PlayStation 4's storage capacity, and that is what exactly Seagate offered. It's not meant to be some luxury storage device to transfer files wirelessly, have colourful lights, or anything extravagant. It's simple, straightforward, easy to use, and does its job well. With that in mind, I award this 2TB Seagate Game Drive for PS4 with our coveted Gold Pokdeward!
If you're interested to purchase one for yourself, Seagate is having a little discount for this at the time of this writing over at their official store on Lazada. Click here to head straight to there or click the button below.
Seagate Game Drive for PS4 on Seagate's Official Lazada Store