Review
Acer Predator Triton 300 Review – Lightweight Gaming Laptop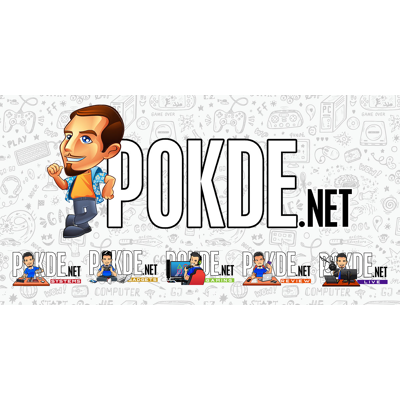 Overview
Looking for a lightweight gaming laptop that's a bit more affordable? The Acer Predator Triton 300 might just be the one for you.
RM4,799 (i7-9750H + GTX 1650)
RM3,699 (i5-9300H + GTX 1650)
Positives
+ Good build quality
+ Slim and light
+ Excellent display especially for gaming (144Hz, 3ms. etc.)
+ Decent battery life
+ Has both HDMI and mDP ports
+ Speedy 512GB NVMe SSD
+ Good software suite
+ Doubles as an emergency powerbank
Negatives
- GTX 1650 for the price is hard to justify
- High CPU running temp / thermal throttling when gaming
- Battery life could've been better
- Combo audio jack
- Wrist can feel a little awkward when using keyboard for long hours
Unboxing the Acer Predator Triton 300
Inside the box of the Acer Predator Triton 300 gaming laptop, you are expected to at least get the following items:
135W Power Brick
Power cable
User guide
Warranty card
The Acer Predator Triton 300 gaming laptop itself
Appearance
The Acer Predator Triton 300 looks virtually identical to the Triton 500. It's a thin, portable gaming laptop in the same blue colour scheme. Once again, you won't find the over-the-top gamer aesthetic here as it opts for a more subtle design. On the lid, you have a dark aluminum body with the Predator logo, which can glow blue, right at the center. It's a bit of a fingerprint magnet but it's not too bad.
Lift the hood up and you'll be greeted with a 15.6-inch Full HD 144Hz IPS display, a 4-Zone RGB chiclet keyboard, and your usual trackpad below the keyboard. Above the F3 is a Turbo button, so you can instantly increase your fan speeds whenever you need it.
On the left side, you have a Kensington Lock, an RJ45 LAN port, a mini DisplayPort, an HDMI port, a USB-C port, and two USB-A ports (one supporting USB charging even when powered off). On the right side, you have a combo audio jack, a USB-A port, a couple of LED indicators, the proprietary charging port, and an air vent.
There's nothing much on the bottom here aside from some rubber stands, stickers, extra air vents, and speaker holes. On the back the laptop, you'll see a long grill here. This is for the purpose of air ventilation. Just put your hand on the back here and you can feel the wind being pushed out of the machine.
Overall, I do like the design of the Acer Predator Triton 300 gaming laptop. It has a solid build quality, not overly susceptible to fingerprints, is rather thin, and doesn't get too in-your-face with the gamer aesthetics. While I do feel like the keyboard spacing could be further optimized, it might come at the expense of comfort so I'm okay with this.
Specifications
CPU
Intel Core i7-9750H (6C / 12T @ up to 4.5 GHz), 12M Cache, 45W TDP, 14nm
RAM
8GB DDR4 2666MHz
GPU
NVIDIA GeForce GTX 1650 6GB GDDR5
Storage
512GB NVMe SSD (WD PC SN720)
Display
15.6″ FHD (1920 X 1080) 144Hz IPS Acer ComfyView display (3ms response)
Keyboard
Desktop-style 4-Zone RGB keyboard
Connectivity
Wireless:
802.11a/b/g/n/ac Wi-Fi (Dual Band 2.4 GHz & 5 GHz)
Killer Wi-Fi 6 AX1650x
Bluetooth 5.0
I/O:
2 x USB 3.1 Gen1 Type-A
1 x USB 3.1 Gen1 Type-C
1 x USB 2.0
1 x RJ45 LAN
1 x HDMI
1 x Mini DisplayPort
1 x Kensington Lock
1 x Proprietary Charging Port
Audio
2 x Speakers with Waves MaxxAudio featuring MaxxBass, MaxxVolume, MaxxDialog, and Waves Nx
1 x Combo Audio Jack
Array Microphones
Power
58.75 Wh 4-cell Li-Ion Battery, 135W Power Adapter
Dimensions
363.4 x 259.1 x 22.9 mm (W x D x H)
Weight
2.5 kg
Performance
The Acer Predator Triton 300 uses a 512GB Western Digital PC SN720 NVMe SSD and the speeds, as seen above here, is great. You get a blazing fast storage device so you know boot up and loading times are gonna be real quick.
On Cinebench R15, you can see that the multi-core performance seems to be lagging behind competitors using the same CPU. I believe this is due to difference in RAM being used in each laptop. Single core difference is negligible as it's essentially on par with the others and it's still noticeably better than AMD Ryzen 7 3750H and Intel Core i5-9300H.
This is where the difference becomes more noticeable. It performs on par with the similar spec'd GIGABYTE AORUS 5 NA but compared to the other laptops, it really fell behind. Having a stronger GPU makes a lot of difference here.
A similar pattern can be seen in 3DMark's Time Spy benchmark. The GTX 1650 is what's holding the Acer Predator Triton 300 back. It's still better than using an MX GPU or Intel UHD graphics, but depending on your needs, this may either be suitable for you, or you may need to find one running at least a GTX 1660 Ti or RTX 2060.
As for gaming at the highest settings on Full HD resolution, it did well enough. Some games on this list, like Assassin's Creed Odyssey and Final Fantasy XV get very resource-intensive at high settings. It's best that you tone down on the settings to get an overall smoother experience.
For battery life, we used PCMark 10's battery endurance benchmark at max brightness. In the Modern Office benchmark, it manages to get 4 hours and 13 minutes whereas in the Gaming benchmark, it only managed an hour and 14 minutes. The battery life is decent for a gaming laptop but not one you'd want to game on without a charger. This tallies with my personal use of web browsing and work going for 4 hours before the battery runs out.
User Experience
The Acer Predator Triton 300 is a lightweight gaming laptop that's more pocket-friendly compared to the Triton 500. It is also slightly heavier than the Triton 500. It comes with some small sacrifices in power as this one is powered by the Intel Core i7-9750H and NVIDIA GeForce GTX 1650. If it had at least a GTX 1660 Ti or RTX 2060, this would've been perfect. This one only has 8GBs of RAM but you can upgrade it up to 32GB as it has two RAM slots inside.
It uses a Full HD 144Hz display but given the GPU, it's going to struggle to reach high framerates for many games to benefit from the refresh rate. As for storage, it has a sizable and speedy 512GB NVMe SSD. Would be great if it had an additional HDD for versatility but the capacity is adequate.
For running temperatures, the GPU ran perfectly fine regardless of the game or task that was running but the CPU did get kinda hot. There was minor thermal throttling but I'm surprised it doesn't occur as often given the slim chassis. This is of course with CoolBoost enabled. Fan noise is surprisingly good as it wasn't overwhelmingly loud like the Triton 500.
The 15.6-inch IPS display of the Acer Predator Triton 500 is pretty good. Viewing angles are great, colours are well-defined and not overly-saturated, and the high refresh rate makes fast-paced gaming more enjoyable. Given the GPU however, it's hard to get high frame rates to fully enjoy the refresh rate. You can open the lid up to about 145°, so you have some added versatility on how you want to view the display.
The Acer Predator Triton 300 has a decent array of ports. you have three USB Type-A port, a USB-C port, an RJ45 LAN port, an HDMI port, a Mini DisplayPort, and a combo audio jack. What's great is that one of the USB-A ports have always-on charging capabilities so you can use it to charge your USB devices even when it's powered off, making it an emergency powerbank. Furthermore, having both HDMI and mini DisplayPort is great.
The Acer Predator Triton 300 gaming laptop uses a 4-Zone RGB chiclet keyboard with a Numpad. It feels a little bit mushy but it's still comfortable to type on. I wished there was a bit more space below the keyboard as it feels like my wrist is hanging a bit and can feel awkward after long hours of use. The trackpad itself works fine and there's nothing to boast about.
There is a Turbo button above the F3 key, which will instantly maximize the fan speed. It is a rather convenient thing to have but if you want more options, you should open up the PredatorSense software instead. You can do so by opening the software manually on Windows 10 or by pressing the Predator button which is right beside the Num Lock key.
You can use the PredatorSense software for simple overclocking for both CPU and GPU, adjust cooling, customize hotkeys, and more. It's very useful for fine-tuning and customizability. Everything is straightforward here and I personally like the look of the software as the colour scheme is very pleasing to the eyes. It's simple enough then I'm sure everyone can use it without issues.
But that's not all on the software side as there's also the KILLER Control Center. Not only will you be able to view and manage your network traffic, you can also optimize the system for gaming with the GameFast feature. What this does is that it prioritizes the game that you're running above other network traffic, it also optimizes your CPU and memory resources for the game to ensure a smoother gaming experience.
On the sound department, the speakers on the Acer Predator Triton 300 gaming laptop is decent at best. It's louder than I expected and it has a fair amount of depth for built-in speakers. Personally, I still wouldn't rely on it and would always opt for a decent pair of earphones / headphones / headset for an overall better audio experience. The WAVES MaxxAudio software does help, but it's helps the listening experience on headphones better.
Acer Predator Triton 300 Verdict
The Acer Predator Triton 300 is suitable for those who want a lightweight gaming laptop at a lower price point. It looks good, the build quality is solid for a thin chassis, and it has decent firepower if you're not looking to maximize frame rates or play games at the higher settings.
Taking into account the price however (RM4799), I would recommend saving up and getting the i5 variant of the Triton 500 for the beefier GPU (RTX 2060) instead if you plan on gaming a lot. You get an overall better gaming experience, a slightly lighter laptop, and better battery life.
The i5 variant of the Acer Predator Triton 300 is more affordable at RM3,699.
With that, I award the Acer Predator Triton 300 with our Bronze Pokdeward.