Petronas FutureTech 3.0: Transforming Startups for Sustainable Innovations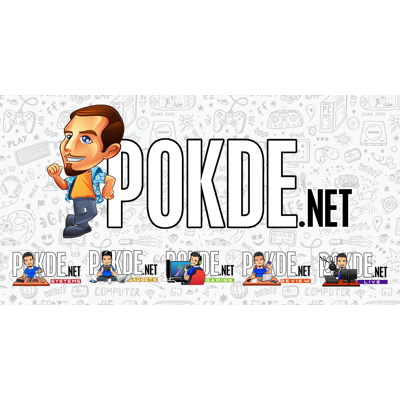 In a bid to drive innovation and develop sustainable solutions in the energy sector, Petronas unveiled the results of its Petronas FutureTech 3.0 accelerator program during its Demo Day. This initiative sought out ten technology-driven startups that displayed remarkable potential in creating forward-thinking, sustainable innovations to meet the demands of the ongoing energy transition.
Petronas FutureTech 3.0
Five exceptional startups, including Entomal Biotech Sdn Bhd, Wildfire Energy Pty Ltd, SunGreenH2, Kazam EV Tech Pte Ltd, and Beep Technologies Pte Ltd, were selected for a unique one-week regional immersion program meticulously crafted by Petronas Ventures in collaboration with StartupX, an innovation, venture, and startup facilitator based in Singapore. This immersive experience is designed to deepen the startups' understanding of product design, enhance their financial management and fundraising capabilities, and provide them with opportunities to explore regional market access.
Petronas FutureTech 3.0 didn't stop at recognizing these five startups' achievements. In a show of support for other promising ventures, five additional startups, namely A2Tech Sdn Bhd, Hydrexia Sdn Bhd, Zapp World, V-CRED, and Qarbotech Sdn Bhd, were awarded RM10,000 each. This motivation was sponsored by MYStartup, an influential platform within Malaysia's startup ecosystem, to encourage further growth and development of their businesses.
The Petronas FutureTech 3.0 accelerator program showcased a range of sustainable innovations at its Demo Day, which held immense promise for the future. These innovations included robotics programming, advancements in green chemistry, revolutionary EV battery swapping technology, state-of-the-art hydrogen storage equipment, game-changing supercharging electrolysers, and an AI-enabled platform for monitoring carbon emissions. The event also emphasized sustainability and environmental consciousness by featuring several waste-to-energy technologies and various products derived from organic sources.
This program, organized by Petronas Ventures and powered by StartupX, is dedicated to helping technology startups transform their innovative concepts into thriving businesses. The third edition of FutureTech introduced seven new Corporate Partners, namely Tenaga Nasional Berhad, DRB-HICOM Berhad, Gentari Sdn. Bhd., Sembcorp Industries Ltd, Hyundai Motor Company, Vitol, and Khazanah Nasional Berhad.
Arni Laily Anwarrudin, the Head of Petronas Ventures, emphasized the significance of building strategic partnerships with local and regional corporations and ecosystem players to provide an expanded platform for startups. She expressed her hopes for the FutureTech 3.0 program to facilitate market access and global expansion while supporting sustainable development in Malaysia and the Asia-Pacific region during the ongoing energy transition.
The culmination of the intensive 16-week program, Demo Day, showcased the achievements of 25 startups selected from 400 applications received from Malaysia, Singapore, Australia, India, and Indonesia. The success of FutureTech 3.0 was made possible through collaboration with various ecosystem partners and with the support of accredited investors and venture capitalists from Malaysia and beyond.
Petronas Ventures has conducted 28 direct investments into startups focusing on five critical areas: Future of Industry & Work, Future of Chemicals & Materials, Future of Energy & Mobility, Frontier Technology, and Sustainability. This investment underscores Petronas' commitment to fostering innovation and sustainable solutions for a better and more environmentally conscious future.
Pokdepinion: I do enjoy seeing this space as it gives us a potential glimpse of what could be taking off in the future. Sure, a lot of startups fail but some of these can grow into a huge success, and it's fun to see where these companies with a little nudge.