Review
ADATA HV620 1TB external drive review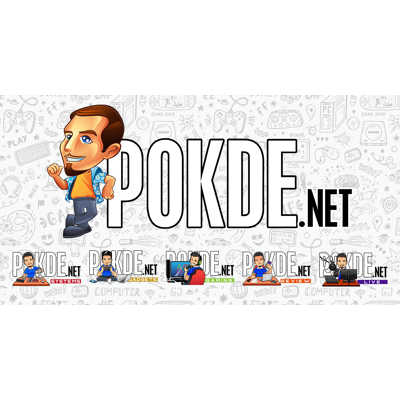 Positives
+ Simple packaging
+ Nice looking design
+ Solid performance with both large and small file
+ Bundled with free software
+ 3 year warranty
Negatives
- Short USB 3.0 cable
- Glossy surface, recipe for easy scratches
- Should provide silicon casing to improve outlook and durability
It looks like I have been on a roll with external storage reviews lately. I just got my hands on yet another external drive today, the ADATA HV620 1TB. Without further ado, let's jump straight into the review of the ADATA HV620 1TB external drive.
Appearance
Inside the white box we have the ADATA HV620 1TB itself, a USB 3.0 cable and a guide book. This external drive comes with a lengthy 3 year warranty and two colour options; the usual black and white. Sitting on my desk is the black variant with a glossy finish.
Of course with the glossy finish it could be extremely prone to scratches but the ADATA HV620 has a lifted lip to prevent the drive from getting any scratches, but I am still quite unconvinced that it can remain scratch-free for long. Another issue with a glossy finish is it is a real fingerprint magnet. You get an USB 3.0 connector and a blue status LED.
Performance
External drive reviews are quite simple and straightforward; I ran the test on both USB 3.0 and USB 2.0 ports just to give you an idea of what to expect if your laptop or desktop doesn't come with an USB 3.0 port. I am using CrystalDiskMark X64 as my benchmark; note that the sequential (seq) result is pretty much the same as real life test.
With USB 2.0 port the result is pretty similar as the other external drive that I have reviewed before.
On the USB 3.0 port it runs as it should, the transfer speed is doubled when I plug into USB 3.0 port. But I notice that the ADATA HV620 is a wee bit faster than the other external drives I reviewed.

Conclusion
The ADATA HV620 is priced ranging from MYR 210 to MYR 250 in lelong.my. It is bundled with HDDtoGO and OStoGO software which needs to be downloaded, a 3 year warranty and fast transfer speeds, making it a solid purchase.
I don't really like the glossy finish as it could result in scratches after some time and in fact I did scratch the ADATA HV 620 on my very first day with it. In terms of performance, I transferred a folder that consists of softwares, movies and e-books, totaling up to 250GB and the transfer speed rarely dropped below 100Mbs which amazed me. I awarded the ADATA HV620 a Pokde Silver award because of the satisfying performance.