ASUS Launches Zenfone Zoom in Malaysia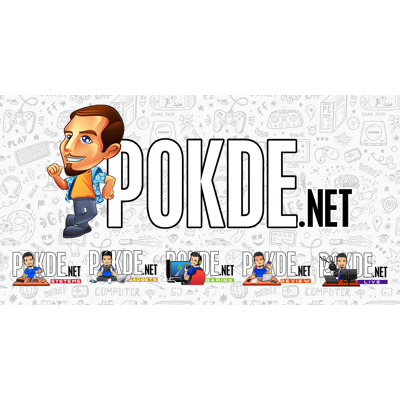 Yesterday we attended ASUS' media-only event at RUYI & LYN, Bangsar Shopping Complex. We knew ASUS was going to impress us with the Zenfone Zoom, which was announced a year ago at CES 2015. Since the announcement we at Pokde.net have been eagerly awaiting the day that the device will arrive in our hands. In fact, we did rank it among the top of our smartphone cameras to watch which shows how much we anticipated this device to be a real game changer. ASUS didn't disappoint us.
From the very first step into the event room, ASUS has made it clear that we were to see the world up close through the lens of the Zenfone Zoom.
After the usual formalities, the presentation on the ASUS Zenfone Zoom started. With each slide we got more and more excited to get our hands on one to really play with it and take photos with it.
Let's go through the absolute true highlight of the ASUS Zenfone Zoom. The camera. The ASUS Zenfone Zoom packs an amazing 10-element Hoya optic into a smartphone which is only a mere 11.95 mm thin at it's thickest point. 
The mind-boggling number of elements is necessary to achieve the 3X optical zoom (28 – 84 mm equivalent) which was never achieved in a body this thin before. Look at the image below to see the difference that 3X optical zoom makes.
That's not all. All those lenses are arranged in an innovative world's first periscopic arrangement to ensure that you do not have a large unsightly lens barrel sticking out, which would have been the result if the engineers at ASUS weren't as ingenious and just stacked the optical elements upon the sensor to obtain optical zoom capability.

This is hands down the most complex camera module I have ever seen on display. While other smartphones may sport bigger camera module thanks to their large sensor, this is the most technically complicated module I have seen, with three ribbon connectors, no less. Oh, and ASUS didn't forfeit low-light usability and threw in 4 stops optical image stabilization too, so you will really get the ultimate camera experience in a smartphone. In fact ASUS got Peter Tan, a renowned professional photographer, to try the device and the images he got with this device speak for themselves.
ASUS also offered us plenty of opportunity to field test the device, even hiring a model for us to shoot with the Zenfone Zoom.
If portraiture is not your game, ASUS prepared little kits to show off the effect of the 3X optical zoom the Zenfone Zoom is capable of. The Zenfone Zoom performs like a dream in any of these scenarios, of course, and we are really excited to see what can the Zenfone Zoom bring to the table in real world photography conditions.
Can you imagine the hard work put into fitting such a complex camera into such a sleek body? If you can't, just take a look at the exploded view of the Zenfone Zoom above. But while the camera is the highlight of the Zenfone Zoom, ASUS didn't stop there and rested on their laurels. They packed an Intel Atom Z3590 2.5 GHz quad-core beast which offers above 3x the performance of a A53 octa core processor, according to ASUS' internal benchmarks. The CPU is mated to 4GB of dual channel RAM too, so you won't be left wanting for performance. The great specifications of the Zenfone Zoom doesn't stop there yet, with a 5.5″ 1080p FHD IPS display, 3000 mAh battery and a whopping 128GB of internal memory, which is further expandable via microSD if you ever find the need for it.
The Zenfone Zoom isn't going to be a beast in terms of specifications and looks. In fact, ASUS is now intent on drilling their "premium" point home with a metal frame and leather back cover for the Zenfone Zoom, a stark departure from the previous models which were nearly entirely made of plastic. ASUS also emphasized their new focus on premium-ness with improved packaging material for a classier feel. ASUS includes a leather wrist strap in the box for more confidence when out and about shooting, as well as a pair of earphones, an amenity long lost from ASUS' packaging.

This beast of a cameraphone will cost RM2099. If you are still sitting on the fence after reading about all those amazing technologies that went into the Zenfone Zoom, stay tuned for our review to convince you to get it.
The highlight of the event was the Zenfone Zoom, but ASUS did put their latest Zenfone 2 Deluxe on display sporting a new red accent and the Intel Atom Z3590 2.5 GHz processor, an upgrade over the Atom Z3580 2.3 GHz found in the original Zenfone 2.
ASUS' excellent range of Zenbooks were displayed, now updated with Intel Skylake CPUs.
ASUS also sneakily previewed their Zenwatch 2 without any announcement…
Oh and before the end of the event ASUS organized a lucky draw. Guess who won a Zenny doll.