Review
Alienware m15 Ryzen Edition R5 Review – Promising Move Forward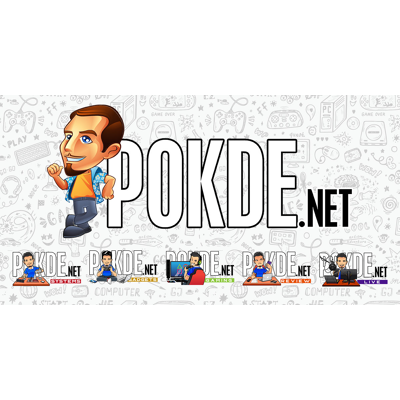 Overview
Alienware has finally step foot into the AMD Ryzen gaming world with the Alienware m15 Ryzen Edition R5. Is it worth your money? Let's find out.
1-year Premium Support and Onsite Service (upgradable to 5 years)
Can add-on In-Home Hardware Service / Carry-In Service
Positives
+ Powerful performance
+ Ample, speedy SSD storage in RAID 0
+ 165Hz refresh rate
+ Unique, eye-catching look
+ One of the best laptop keyboards around
+ Customizable part options by Dell
+ Useful Alienware software suite
Negatives
- Reduction of ports is rather odd
- CPU thermals could be improved
- A little on the heavy side
- Pricey
Unboxing the Alienware m15 Ryzen Edition R5
Let's kick off the Alienware m15 Ryzen Edition R5 review with the unboxing. Inside the box, you will find the following items:
Welcome note
User guide
Safety and regulatory information
240W power brick
The Alienware m15 Alienware m15 Ryzen Edition R5 itself
Appearance
The Alienware m15 Ryzen Edition R5 looks pretty much the same as the recent m15 variants with its Legend design language. The only color choice you have is "Dark Side of the Moon with High Endurance Clear Coat and Silky Smooth Finish". The lid is gray, has a number 15 on the bottom-right corner which signifies the model and the Alienware logo which can glow. Look further down, you'll notice the hinge area is black, which contrasts the gray lid and giving it a pleasing two-tone look.
Open up the lid, which can be easily done with one hand, and you will be greeted by a 15.6-inch display, a trackpad, and a per-key RGB keyboard. The Alienware text can be seen on the bottom bezel of the display. The power button is in the shape of logo above the Delete key.
One the left side, you have the Noble Lock port, an air vent, an RJ45 LAN port, and a combo audio jack. On the right side, you have two USB-A ports and an air vent. The rest of the ports are located on the rear, which includes another USB-A port, HDMI port, USB 3.2 Gen2 Type-C port, and the proprietary charging port. The ports are between the two rear vents. The charging connector itself glow blue when there's power.
Moving to the bottom, you have a bunch of air vents in a honeycomb design, product stickers, and two raised lines on the top and bottom to give the laptop a bit of a lift. There are eight visible screws here but there may be more hidden. The four speaker grilles are located closer to the lid opening.
Overall, the Alienware m15 Ryzen Edition R5 may not have changed much in design but it's still one good looking machine. Not only does it have a clean look, it's one that stands out from a lot of gaming laptops out there. It doesn't need to look aggressive to let people know that it's a beastly gaming laptop. Furthermore, the magnesium alloy build gives it a premium look and feel while lowering its overall weight.
Specifications
CPU
AMD Ryzen 9 5800HX (8C / 16T @ up to 4.6 GHz), 20M Cache, 45W TDP, 7nm FinFET
RAM
16GB 3200 MHz DDR4
GPU
NVIDIA GeForce RTX 3070 8GB GDDR6
Storage
1TB PCIe M.2 SSD (Micron 2300)
Display
15.6″ FHD (1920 X 1080) 165Hz 1ms display with ComfortView Plus, NVIDIA G-Sync, and Advanced Optimus
Keyboard
Per-key AlienFX RGB keyboard
Connectivity
Wireless:
802.11a/b/g/n/ac/ax Wi-Fi (Dual Band 2.4 GHz & 5 GHz)
KILLER Wi-Fi 6 1650 2×2
Bluetooth 5.2
I/O:
1 x SuperSpeed USB 3.2 Gen2 Type-C
3 x SuperSpeed USB 3.2 Gen1 Type-A
1 x RJ45 LAN (KILLER Ethernet E3000)
1 x HDMI 2.1
1 x Proprietary Charging Port
Audio
4W Stereo speakers, Realtek ALC3254 with A-Volute Nahimic audio processing software – Integrated in Alienware Sound Center (AWSC)
1 x Combo Audio Jack
Dual Array Digital Microphones
Power
86 Wh, 6-cell Battery with Alienware Battery Defender
240W Power Adapter
Dimensions
356.2 x 272.5 x 22.85 mm (W x D x H)
Weight
2.6 kg
Performance
Starting off our benchmark suite with CrystalDiskMark, the Alienware m15 Ryzen Edition R5 performed admirably. You'll be able to enjoy high speeds for bootups and loading whenever you face it. In case you're wondering, it's the Micron 2300 NVMe SSD.
Moving on to Cinebench R15, the Alienware m15 Ryzen Edition R5 performs great as the AMD Ryzen 9 5900HX proves to be quite the powerhouse compared to other CPUs.
The same can be said in Cinebench R20, although it does lose out to the Intel Core i9-11900H. That doesn't mean it's weak however, as it's still a very powerful CPU. I also believe with some further optimizations, it can perform even better.
Now on Unigine SuperPosition's 4K Optimized benchmark, the Alienware m15 Ryzen Edition R5 had a pretty high score given the specifications. The ones it lost to are the higher end graphics cards like the RTX 2080 and 3080 respectively, which makes sense since this is a graphically-intensive benchmark.
A similar pattern can be seen in 3DMark Time Spy, which shows the Alienware m15 Ryzen Edition R5 performing admirably here as well. Essentially, while it is powerful, do be reasonable with your expectations, especially if you plan on gaming in 4K resolution. Full HD and 1440p should be more than adequate.
This is even more noticeable in the 3DMark Port Royal, which tests out the ray tracing performance. This is an indication that while you can enable it in your game settings, it would be preferable not to so as to maximize the performance and smoothness in your in-game experience.
In PCMark, it shows that the Alienware m15 Ryzen Edition R5 works well in all areas; digital content creation, productivity, essentials, and overall. Given how it scored in the 9000s for all areas, I expected the overall score to be higher but perhaps there is some calculations there that I might have missed.
Like most gaming laptops, I'm not too hopeful on battery life given the immense power it usually packs. It does have a hefty 86Whr battery and to my surprise, it lasted 4 hours and 8 minutes (248 minutes). It did better than the Alienware m15 R3, which has the same battery capacity. As for gaming endurance, it lasted 1 hour and 19 minutes (79 minutes), which is understandable given how resource-intensive gaming can get.
Can't have a gaming laptop review without the gaming benchmarks, and for the Alienware m15 Ryzen Edition R5, it performed exceptionally well. At the highest quality, you can pretty much enjoy a smooth 60FPS gaming experience assuming ray tracing is disabled. It's worth noting that it is running all games in Full HD as that is the native resolution of the display. If you were to use an external display such as a 1440p or 4K display, be sure to tone down the settings for an overall better gaming experience.
User Experience
The Alienware m15 Ryzen Edition R5 isn't the most powerful gaming laptop around but it certainly packs quite the punch. It uses the AMD Ryzen 9 5900HX CPU and NVIDIA GeForce RTX 3070 GPU. It also has 16GB DDR4 RAM and a healthy 1TB SSD storage. As far as thermals go, the GPU runs pretty cool but the CPU can still get rather hot in the low 90°C range at times.
As for display, this one is using a 15.6-inch Full HD 165Hz display. You get good viewing angles and decent colour reproduction that is more than adequate for gaming. This isn't ideal for those looking to do colour-accurate work on it, especially as the display is a little dim. It's worth noting that there is a variant with a QHD panel if you prefer that but personally, this is more than enough.
To my surprise, the Alienware m15 Ryzen Edition R5 has reduced the number of ports compared to other Alienware laptops. What we have here is essentially 3 USB-A ports, a USB-C port, an RJ45 LAN port, an HDMI 2.1 port, and a proprietary charging port.
The lack of Thunderbolt isn't a big surprise as most AMD-based laptops lack support for it anyway but the loss of a standalone DisplayPort, Alienware Graphics Amplifier, and memory card reader is a bit of a letdown. One upside is the inclusion of HDMI 2.1 which is a new standard allowing for 4K 120Hz and 8K 60Hz support.
As for the keyboard, we have a per-key RGB chiclet keyboard powered by AlienFX. As we'd expected, it's still one of the best laptop keyboards around given the good tactility and low travel distance. The keys are also sized well so you won't accidentally press the wrong key. The trackpad works great but the clicks are a little loud.
If you'd like to personalize the laptop, you will need to make use of the Alienware Command Center software. You can tailor game settings, adjust RGB lightings, and do some simple overclocking. Compared to the previous iteration, I had no trouble getting the software to run. I just had to install some additional modules to get certain features like AlienFX to run, but everything worked smoothly after it's done. The UI could still use some improvements but it's just a matter of familiarizing yourself with it.
On the sound department, the speakers on the Alienware m15 Ryzen Edition R5 is better than expected. It's rather loud, has a little bit of bass, and manages to produce some good clarity. Furthermore, having the audio directed towards you certainly helps a lot. You're definitely better off with your favourite pair of headphones but this will actually do well enough if you find yourself without one.
Looking for a laptop that's more dedicated towards productivity rather than gaming? Check out our review of the Dell Latitude 7320 2-in-1 by clicking right here.
Alienware m15 Ryzen Edition R5 Verdict
The Alienware m15 Ryzen Edition R5 is certainly a powerful gaming machine but some of its missing elements make it feel like you're missing the full experience. You get powerful performance, good RAM and storage configuration, Wi-Fi 6, HDMI 2.1, one of the best keyboards on a laptop with per-key RGB lighting, 165Hz refresh rate, and a useful Alienware software suite in a portable, yet attractive body.
However, the reduction of ports is seen as an odd choice, CPU thermals could be improved, it is a little bit on the heavy side, and it is pricey as this variant starts at RM9,199. At the end of our Alienware m15 Ryzen Edition R5 review, I award this with our Silver Pokdeward.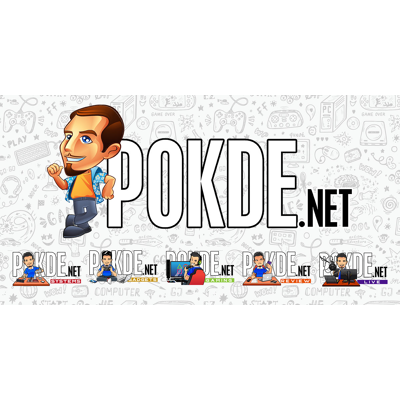 Big thanks to Dell Malaysia for sending us this laptop for the purposes of this review.