How NGOs Are Using Google Earth Outreach to Save a Village and the Ecosystem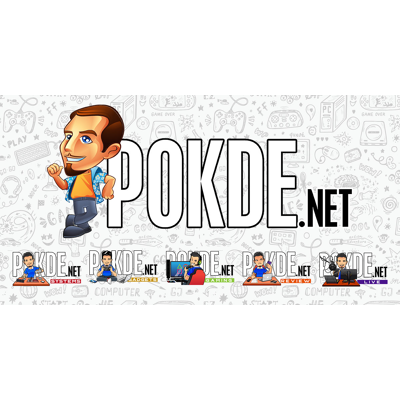 How NGOs Are Using Google Earth Outreach to Save a Village and the Ecosystem
We live in an age where everyone is growing increasingly reliant on Google. Anything from finding directions, looking up at certain places, or seemingly visiting the place virtually. But did you know that with the use of Google Earth, Google Maps, and Street View, people have managed to save lives, saved a village from getting evicted, and protect the flora and fauna found in towns and cities in Malaysia?
This is actually a true story based on the efforts of a few Malaysian NGOs that are making a positive change in this world with the help of Google Earth Outreach.
With the exception of the map, the pictures are taken using the Huawei Mate 10 Pro.
Saving Kampung Peta from a Hostile Takeover
Did you know that there exists a place in Johor known as Kampung Peta? Turns out, many people aren't aware of it nor its inhabitants, the Jakun community. These people were forced to vacate their homes in 2012 as the planned construction of the Endau-Rompin National Park happens to coincide with Kampung Peta.
Part of the reason why this happened is because Kampung Peta was lacking in presence on any maps. In order to save the Jakun community from losing their homes, the Center for Orang Asli Concerns (COAC) and Jaringan Orang Asal Malaysia (JOAS) banded together to put Kampung Peta on the map and restore the rights of the Jakun community.
Using My Maps, both NGOs mapped out the border of Kampung Peta and utilized that data to raise awareness on it. This same data enabled them to challenge the court order in 2017, which resulted in the whole 19,000 acres of the park to be returned back to the Jakun community. Now, Kampung Peta is on the map.
Keeping Track of the Endangered Tapirs
The Malayan tapirs are an endangered species and its numbers are dwindling down rather fast. The Malaysian Nature Society (MNS) utilized the Earth's satellite technology as a starting point to monitor the creatures.
Based on prior research, they determined that Bukit Tiong would be the best location to observe the tapirs via Google Earth in June 2016. A few months later on October 2016, the NGO went to the location and managed to identify three possible tapir trails, which they then placed camera traps to capture any passing wildlife.
Based on which camera trap was triggered, they were able to plot out a definitive trail within the area, which made it easier to monitor the tapirs for research. In July this year, the NGO engaged 32 participants from nearby schools to help sort through the thousands of photos in order to converted into data which plots points for the trail using Google Earth Pro.
Preserving the Flora and Fauna in the Concrete Jungle
Over the years, there have been various urban-based conservation efforts which were done to protect and preserve the flora and fauna found in towns and cities across the country. However, NGO Rimba Ilmu has found that very little information exists about biodiversity in these areas.
To fill the knowledge gaps, Rimba Ilmu turned to past projects such as the Klang Valley Nature Challenge 2018 held in April, where there is opportunities to make urban-based conservations efforts easier to access and interpret using Google Earth tools.
The challenge saw 400 students from 13 schools helping to crowdsource data of the ecology within their neighbourhoods. This resulted in over 5,000 observations of local animals and plant life. The distribution of those observations were then visualized using My Maps, which provided a more in-depth look into the scale of biodiversity in urban areas and helped raise awareness of the ecology.
With technology becoming increasingly available and accessible, Google hopes that more Malaysian NGOs will take note of this and get inspired to change the world, and they are more than happy for them to use the tools that they have given the masses access to if it helps them achieve their goals.
For more information on Google Earth Outreach, click here to find out.
Pokdepinion: Gotta admit, it's a very creative use of Google's tools to further their cause. As technology continues to evolve, I'm looking forward to seeing even more interesting stuff, like this one, happening and becoming the new norm.