Review
Apple Mac Studio (M2 Max) Review – Silence Is Gold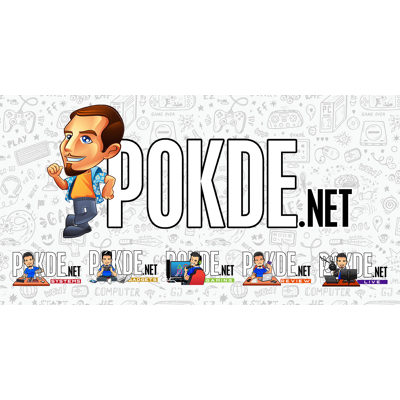 Overview
The Mac Studio now comes with the second iteration of Apple Silicon - we have the base model M2 Max 30-core GPU model here to test its capabilities.
1 year (3 years with AppleCare)
RM 10,299 (as configured)
Starting price: RM 9,499
Positives
+ Class-leading power efficiency
+ Respectable performance
+ Small form factor
+ Dead silent
+ Expansive I/O
Negatives
- Zero upgrade path
- Additional RAM & SSD options are very expensive
- Subpar onboard speakers
- No USB-PD support
Unboxing
Apple's packaging are instantly recognizable – as pictured above, the front of the box is exactly the front side of the Mac Studio, showing its two USB-C ports and the SDXC card slot. Opening through the arguably overbuilt packaging and you get items as follows:
Braided power cord (Type G socket)
Apple sticker
User guide
Regulatory notices
Apple Mac Studio (M2 Max)
Keep in mind though – the Mac Studio comes in a total of 4 flavors: the 30-core GPU M2 Max, which we have right here, and the 38-core M2 Max version; it also comes with M2 Ultra versions that feature either 60-core or 76-core GPU, at a much higher price and unlocks additional capabilities in terms of RAM and I/O support.
While the Mac Studio can technically run on any display, Apple recommends using their own Studio Display which comes with speakers, microphones and webcam built-in for better experience. Emphasis on speakers – which we'll mention later on.
Specifcations
Apple Mac Studio (M2 Max, 30-core GPU)
System-on-a-Chip (SoC)
Apple Silicon M2 Max (30-core GPU)
CPU: 12-core (8 "Avalanche" performance cores @ 3.5GHz + 4 "Blizzard" efficiency cores @ 2.42GHz)
GPU*: 30-core, 3840 streaming processors
NPU: 16-core Neural Engine
*Optional 38-core M2 Max variant available
RAM
32GB 512-bit quad-channel LPDDR5-6400 unified memory (as configured)*
400GB/s bandwidth
*64GB optional for M2 Max 30-core, 96GB available to M2 Max 38-core only

Storage
1TB proprietary PCIe SSD (as configured)
Optional storage up to 8TB
Display
External displays only, supports up to 5 external displays depending on display array configuration
– 4x 6K60 over Thunderbolt 4 + 1x 4K60 over HDMI, or
– 2x 6K60 over Thunderbolt 4 + 1x 8K60 or 4K240 over HDMI
Audio
Onboard speakers
3.5mm headphone jack with high-impedance headphones support
Connectivity
Wi-Fi 6E
Bluetooth 5.3
I/O
Front:
2x USB-C (10Gbps)
UHS-II SDXC card slot
Rear:
4x Thunderbolt 4 (USB4 40Gbps, DisplayPort Alt Mode, USB-C 10Gbps protocol support)
2x USB-A (5Gbps)
1x HDMI
1x 10GbE LAN
1x 3.5mm combo jack
Operating System
macOS Ventura 13.4
Dimensions
197 x 197 x 95 mm
Weight
2.7kg
Performance
Starting off with the SSD test – as with macOS environments we'll have to settle with BlackMagic's Disk Speed Test to give us some context on the Mac Studio's performance. We're looking at around 6.2GB/s read and 5.0GB/s write coming from the 1TB Apple-made proprietary SSD, which is plenty for general video editing tasks. Do keep in mind though, as with all modern Apple hardware, you'll have to settle with the capacity you first configured with, as there simply is no ways to upgrade whatsoever. So choose wisely.
Next is Geekbench 6, in this case we let the M2 Max crunch through the benchmark with its array of 8+4 cores at disposal. Unlike Windows machines where clockspeed may differ here and there depending on which form factor it sits in, and their respective cooling capabilities – the M2 Max here performs just about the same as the Macbook Pro 16 that we reviewed here. (The +3% improvement on both single-core and multi-core is small enough to be considered identical.)
Novabench reveals some interesting results here, so let's dissect. The Mac Studio naturally wins against the MacBook Pro 16″, given that the latter features a 19-core GPU while Mac Studio comes with 30 of them. The Iris Xe Graphics coming from the ASUS Zenbook is no match as the hardware is simply different between Intel and Apple's chips. However, while Apple M-series chips touts great efficiency figures, in an outright CPU drag race it still loses out to the Core i7 by a sizable margin. Interestingly, the Mac Studio falls slightly behind in terms of memory performance, and storage scores has revealed a massive win on Mac Studio's part.
For the Blender test, we put the Mac Studio through two runs – one in CPU and one in GPU. To provide some context – the 30-core GPU within this M2 Max silicon is comparable to NVIDIA's RTX 3050 GPU, so it isn't exactly world-beating performance so to say. Still, that's decent amounts of GPU horsepower available given the Mac Studio's form factor. (For some reference anyway – my own laptop's RTX 3070 at 130W runs twice as fast as this particular chip.)
The Good
As with nearly all Apple products, the company's engineers is especially good – sometimes perhaps obsessed – at noise control. Even on the heaviest benchmarks available you wouldn't hear one bit of whisper from the exhaust, unless you're sticking your ear near it, at which point the coil whine is already louder than the fans themselves. That in part is thanks to the power efficiency provided by the Apple Silicon, which makes cooling rather easy job to do.
The M2 Max's performance is pretty good at things considered. It's comparable to a mid-range PC in the Windows realm, although it's the efficiency that makes Mac Studio tick – and Windows PCs are not always easy to shrink down to the size of Mac Studio, much less the I/O.
On that note: Apple has been one of the more prominent supporters of the Thunderbolt standard, and this is no exception. The M2 Max at least comes with four TB4 ports which can be used for various things, such as display outputs. However, it doesn't come with USB-PD capabilities like some PCs do, which can be useful in such environments. The 10GbE LAN port is also a plus especially for editors who edits or ingest footages over the network; and USB-A is retained to connect the more ubiquitous flash storage hardware.
Apple also has managed to chuck the power supply right within the Mac Studio's underbelly, so power cables doesn't contain an external power brick hanging off of it. It's minor detail, but some may appreciate the design.
The Bad
One particular flaw of the Mac Studio, which I'm not sure is just a mere oversight or afterthought, is the onboard speakers. Remember when I mentioned Apple recommends the Studio Display to pair with Mac Studio? It's probably likely that speakers is among the reasons – the Mac Studio does come with a built-in speaker, but the audio quality is simply not up to Apple's usual standards, if their audio expertise is anything to go by.
The speaker has literally zero bass, making it unusable as a music listening device; though you may just about getting away with conferencing since it's somewhat clear enough for human voices. It's probably best relegated as the speaker for bootup sounds, and you should either stick to Studio Display for audio, or just get a discrete audio gear instead.
The other bad side is, for what it's worth, unlikely to be fixed – the upgradability. Since all parts are either soldered down (RAM) or just plain using proprietary standards (SSD – with controller offloaded to SoC itself making standard drives incompatible), what you bought is what you get until you decide for another new Mac Studio. Right-to-repair movement is going strong these days, but Apple is likely to cite performance and security reasons to justify its decision to keep individual components out of users' reach.
Finally there's the price. Our configuration comes at a whooping RM10,299: you certainly can get away with faster hardware at this price, or just plain cheaper hardware at this performance. Still, if you're deep into Apple's ecosystem, there's no way out of the Apple Tax – even if the configurator shows some rather excessive prices for add-on RAM or SSD.
Verdict
To reiterate, the Apple Mac Studio starts from RM9,499 – and our configuration with M2 Max 30-core GPU, 32GB RAM and upgraded 1TB SSD comes at a price of RM10,299. This is no cheap hardware, but if you're one of those potential Mac Studio's target audience, chances are pricing gets relegated down to the priority list. You do get some decent performance – however that same performance could be replicated in more powerful versions of MacBook Pros.
So the value proposition is fairly straightforward here, you either pick a "bring-your-own-hardware" unit in the form of Mac Studio, or you get MacBook Pro 16″ at some price premium to account for laptop displays, keyboards and everything in one single package. I/O could be a major deciding factor, though, of which the Mac Studio will fill that need neatly.
More I/O, or portability – you pick your poison.
Special thanks to Apple Malaysia for providing the Mac Studio for this review.