Review
ARMAGGEDDON SwiftSpectra AK-333s review — a chiclet gaming keyboard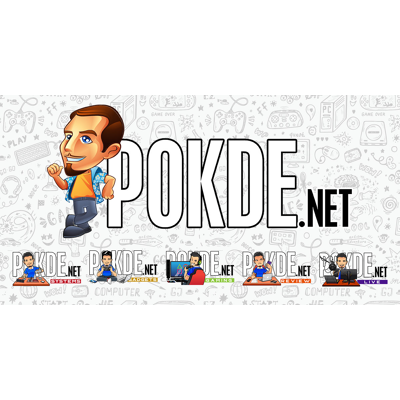 Positives
+ Affordable price tag
+ Multicolor backlight LED
+ No driver or software needed
+ Silent and fast actuation
Negatives
- Squeaking sound when typing
- No extra lighting effects
- Sloppy paint job on the keycaps
- Build quality is far from desirable
We have reviewed two chiclet keyboard before this, the Logitech K780 and the K480. Both of them are wireless desk keyboards designed to be connected to up to three devices simultaneously, and are not meant for gaming. ARMAGGEDDON sent us their new gaming keyboard, the ARMAGGEDDON SwiftSpectra AK-333s which features silent chiclet keys and spectrum LED backlighting. This is definitely a clear departure from the noisy Kailh Blue mechanical switches the other ARMAGGEDDON gaming keyboards we have reviewed, so let's take a closer look at it.
Unboxing
The ARMAGGEDDON SwiftSpectra AK-333s comes in the usual black and yellow packaging, with the main features highlighted on the front of the box. SwiftSpectra AK-333s features chiclet keys with multicolor backlight LED, which ARMAGGEDDON claims are designed for fast actuation and silent keystrokes.
The back of the packaging pretty much repeats what was found on the front of the box.As quality assurance, the SwiftSpectra AK-333s comes with a 2-year limited warranty.
Inside the box there is no documentation or anything except the keyboard itself. The SwiftSpectra AK-333s is a plug-and-play gaming keyboard which means no software or drivers are needed.
Specification
| | |
| --- | --- |
| Body material | Full plastic body build |
| Keycap | Chiclet plastic keycap with UV coating |
| Switch type | Membrane |
| Cable | 1.4m, non-detachable |
| Weight | N/A |
| Features | Soft and silent chiclet keycap |
| Backlight | Red, Blue, Purple |
| Warranty | 2 years |
Appearance
The SwiftSpectra AK-333s is a standard full-size keyboard, which means there are 104 chiclet keys. As usual for chiclet keyboards, the SwiftSpectra AK-333s features square keys with decent spacing to prevent accidental actuation of the adjacent keys. Unlike the ARMAGGEDDON AK-566i Kalashnikov which I recently reviewed, I'm glad that ARMAGGEDDON SwiftSpectra AK-333s comes with a standard US keyboard layout.
There is nothing much to see on the underside of the keyboard. Surprisingly, the SwiftSpectra AK-333s lacks adjustable keyboard feet and it only have two rubber feet to help it grip the surface. You are essentially stuck with a single height for this keyboard unless you mod it or put something under it to raise it.
It's quite thick for a chiclet keyboard, but the full plastic construction allows the keyboard to still remain very light.
The SwiftSpectra AK-333s has backlight LEDs which illuminate in spectrum color mode unlike the SWIFTSTALKER AK-333I which only has blue color LEDs. The backlight can only be turn on or off with no extra lighting effect. Also worth noting is that unlike the usual spectrum color modes, the colors are static and do not run across the keyboard.
User Experience
The SwiftSpectra AK-333s keycap are UV coated to make the keycaps and the legends more durable for a long-term usage. You shouldn't need to worry even if you have sweaty or oily hands, since the font should not fade for at least a year.
They keycaps are very thin, and it quite difficult to take it off without damaging it. You are rarely going to remove the keycaps anyway, since the keycaps are not MX compatible, which means no third party keycap support. To be honest, I am not really satisfied with the sloppy paint job here around the edges of the keycaps. On a brighter note, I really love the multicolor LED backlight and it illuminated the keys very well for easy visibility, especially in darker working conditions.
The actuation point of this keyboard is pretty early with adequate key travel, and it also offers a rather silent typing experience, typical of chiclet keyboards. However the keyboard does randomly make annoying squeaking noises when typing, especially when tapping the space bar which was quite frustrating to hear. In terms of build quality, this keyboard is definitely far from rage-proof. I am highly confident that could snap it in two with my bare hands if I tried to.
I used the SwiftSpectra AK-333s for several games in Overwatch and DOTA2, and there is no input delay whatsoever to speak of. But I can't guarantee you can macro well when using Invoker or Meepo in DOTA2. This keyboard does not feature NKRO and it also lacks anti-ghosting. Overall, this keyboard is acceptable, but I preferred the typing experience on the Logitech K780 which felt more solid.
Conclusion
The SwiftSpectra AK-333s is very affordable, priced at only RM50 on most online retailer, similar to the SwiftStalker AK-333i. However It's hard for me to recommend the keyboard when you have become a die-hard fan of mechanical keyboards. Yet, it still a good deal if you want a cheap gaming-oriented keyboard with colorful backlighting.
ARMAGGEDDON SwiftSpectra AK-333s is an affordable gaming keyboard but it still need a lot of improvements in term of build quality as well as the paint job. Typing experience wise, it is acceptable but it could definitely be better if it feels more solid. Also, removing the squeaking sound during keypresses would be greatly appreciated. It definitely needs to be improved in many ways before it is worthy of its tagline — The Ultimate Gaming Keyboard. In fact, it doesn't have much gaming-oriented features, as it doesn't even feature anti-ghosting.