Review
OnePlus Nord Buds 2r Review – Bass Galore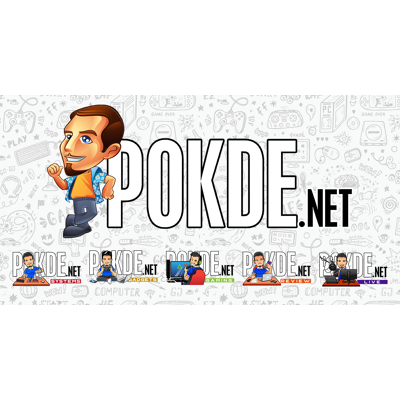 Overview
OnePlus Nord Buds 2 gets a spin-off in the form of Nord Buds 2r: as the cheaper version, what do you get, and what do you lose? Let's find out.
Positives
+ Lightweight
+ Fingerprint-free materials
+ Simple setup process
+ Good battery life
+ IP55 ingress protection
Negatives
- Too much bass
- EQ struggles to compensate
- Lacks soundstage
- Can be difficult to seal for certain ear types
- Touch controls require muscle memory to operate smoothly
- Expensive for earbuds without ANC
Unboxing
The packaging of OnePlus Nord Buds 2r is virtually identical to its more premium counterpart – the OnePlus Nord Buds 2. You also get the same set of accessories with this 'lite' version of the model, as listed below:
User guide & documentation
USB-C cable
Spare ear tips (different sizes)
Charging case + earbuds
Emoji sticker
Specifications
Drivers
12.4mm dynamic driver
Microphone
4 microphones (2 per side)
Frequency Response
20Hz – 20,000Hz
Headphone Type
In-ear
Connectivity 
USB-C (charging case), Bluetooth 5.3 (earbuds)
OnePlus Fast Pair support
SBC, AAC codec
Wireless Range
10m
Noise-cancelling
No ANC, microphone noise cancellation only
Battery
Earphones
36mAh
Charging Case
480mAh
Dimensions & Weight
Earphones
28.5 x 20.2 x 23mm / 4.3g
Charging Case
68.9 x 28.2 x 36.6 mm / 38.1g
Colour
Deep Gray, Triple Blue (as tested)
Ingress Protection
IP55 (earbuds only)
The Good
Since we're talking about OnePlus earbuds, the setup process is done through their HeyMelody app which, all things considered, is fairly straightforward. Since this model doesn't come with ANC, the software reflects that accordingly, leaving only the EQ and touch controls exposed to the user to configure as needed. In any case, it's functionally very similar to the Buds 2 model.
The highlight of the Buds 2r is, for the most part, its battery life. OnePlus says it can hold 38 hours worth of playback with the case battery, and the earbuds alone can run for 8 hours. It's long enough for heavy users to run up to 3 days without recharging the case, especially given that no ANC meant less processing involved to consume the precious battery life.
The case is largely similar to its Nord Buds 2 counterpart, consisting of all-plastic construction and measures virtually identical in all three dimensions (a millimeter, give or take). It's also charged using the USB-C port, although no fast charging has been mentioned in any part for this pair of earbuds. The size meant fitting inside tiny pockets could be slightly challenging for some. Another minor difference in the case design is the lack of speckles like the standard Nord Buds 2 – all surfaces are identical with matte finish.
There's also the same IP55 ingress protection, meaning it's rated to protect against low pressure water jets, more than enough even for the sweaty type of person, or if you're on a workout. However, there's a big caveat on the latter – keep reading.
The Bad
While the Nord Buds 2 offered some level of fitment to my (arguably) finicky ear shape, the slight alteration of the design meant that fitting the OnePlus Nord Buds 2r into my ears has proven to be challenging. Your mileage may vary, of course – but I found it slipping out of my left ear very often and the rubber simply couldn't fit properly, relying on the tail part of the rubber to barely hold it in place. Any harsh movements on my head, or just walking, may cause the earbuds to fell off of my left ear. (Right ear fared slightly better, however).
The same quirk in terms of audio remains. We mentioned the OnePlus Nord Buds 2 having excessive amounts of bass – same rules apply here. However, this model doesn't come with the company's BassWave bass-enhancing algorithm – although given the amount of bass it offers already, it's probably redundant anyway. EQ tuning wouldn't get you far either, since we're talking about essentially the same internal hardware in both versions of the Nord earbuds. Fitment issues further exacerbates this, as sound leakage affects the way some frequency range works its way to your ears.
Touch controls are again similar, which means the issues I had with the Buds 2 applies here as well. You'll need muscle memory to pinpoint the touch area – fairly tiny one at that – or alternatively just grab the stem as a reference point to  figure out where the spot is. In any case, it's not the most natural way of interfacing with the earbuds unless you've used it for enough long time, or just have prior experience in using touch-based controls for previous earbuds.
Verdict
There's not much separating the OnePlus Nord Buds 2r from its suffix-less counterpart, with the most obvious being the lack of active noise cancellation. OnePlus is asking RM299 for this model, which frankly is a deal-breaker if there simply is no ANC available (or vice versa). A reminder – you could get the standard Buds 2 with just RM30 more (that costs RM329), which would give you a much better listening experience if you're frequently dealing with loud environmental noises.
The short answer? Just get the Nord Buds 2 – skip this one.
Special thanks to OnePlus for providing the Nord Buds 2r for the purpose of this review.