Review
OnePlus Nord Buds 2 Review – It Checks Boxes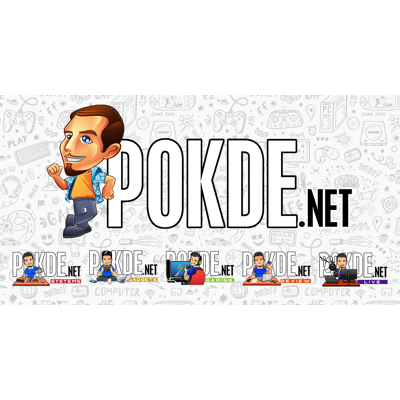 Overview
The OnePlus Nord Buds 2 is the second installment of the brand's budget TWS earbuds - how does it fare in various listening scenarios? Read to find out.
Positives
+ Matte finish means no visible fingerprints
+ Respectable battery life
+ Simple setup process
+ Oval eartip makes it easier to secure into ears
+ Active noise cancellation
+ IP55 water resistance
Negatives
- Very bass-heavy
- Could be better with more detailed EQ tuning
- Lacks soundstage
- Transparency mode produces loud white noise
- High latency during gaming, despite using Game Mode
- Touch controls require muscle memory
Unboxing the OnePlus Nord Buds 2
OnePlus's Nord line of products takes a different color scheme than their usual red-white aesthetics, replacing it with blue-black design instead. As far as packaging goes, it's pretty standard stuff. Opening the box of the OnePlus Nord Buds 2 and you get these items:
User guide & documentation
USB-C cable
Spare ear tips (different sizes)
Charging case + earbuds
Emoji sticker
Specifications
Drivers
12.4mm dynamic driver with BassWave enhancement algorithm
Microphone
4 microphones (2 per side)
Frequency Response
20Hz – 20,000Hz
Headphone Type
In-ear
Connectivity 
USB-C (charging case), Bluetooth 5.3 (earbuds)
OnePlus Fast Pair support
SBC, AAC codec
Wireless Range
10m
Noise-cancelling
Yes (25dB)
Battery
Earphones
41mAh
Charging Case
480mAh
Dimensions & Weight
Earphones
27.5 x 21.05 x 24.4 mm / 4.7g
Charging Case
67.99 x 28.9 x 35.5 mm / 37.5g
Colour
Thunder Gray, Lightning White
Ingress Protection
IP55 (earbuds only)
The Good
If you're new to TWS earbuds, getting the OnePlus Nord Buds 2 up to speed is fairly simple. Since it's a budget-oriented model, there's no specialized features like custom ear profile or things like that, so it'll only take a minute to get it paired up for the first time and you're ready to go. The app in question, HeyMelody, is straightforward – all the essential controls are put on the home page, while control options are placed under separate 'Earbud Controls' section, and that's about it. There's also a quick tutorial during the first-time setup and it's very easy to follow for an inexperienced user.
The rubber seal design is pretty neat all things considered. I personally have fairly uneven ear canals, with my left ear having more tendency to cause the earbud to slip out if the shape doesn't fit. Since the Buds 2 uses an oval shape tip, you can rotate it slightly to provide a more secure fit – and of course, OnePlus provides three different sizes for this (with the medium-size pre-installed by default).
As for the ANC, it works – though it's capabilities are somewhat limited. Combined with the passive isolation, It filters out low frequency noises pretty well, though high frequency noises (think 1000Hz and up) is less effective, so taking this near a construction site will only get you this far when it comes to filtering out noises. Simply put, things like typing on a keyboard or clicking laptop touchpads will sound more tinny with it. However, given the price of the earbuds, I'll cut OnePlus some slack here.
The battery life is one of the stronger points of this earbuds – based on my few field trips around Klang Valley while wearing this pair (which involves a bit of mixed usage in between ANC, Transparency Mode plus audio playback), it's definitely good for a typical day's use assuming you don't wear it 24/7, of course. A single charge on both the earbuds and charging case should last you a few days without needing to plug the USB-C cable in to top up again.
On the subject of charging case – it is rectangular shaped, so some may find it slightly large to fit into pockets. However, the case finish is pretty much free of fingerprint and smudges, so those who like their cases clean-looking, OnePlus has done a good job on this department. One interesting design choice though: the case itself has a slightly different finish on the top and bottom side, with the top having a clean matte gray finish while the bottom are treated with a bit of speckle pattern instead.
The water resistance rating is listed as IP55 (protected against low-pressure water jets) – so sweats will not be an issue for the earbuds to handle. Though just as the numbers imply, this is not designed for liquid submersion – so remember to take it off before you go off for a swim.
The Bad
Let's start with the most obvious: audio quality. It is extremely bass-heavy – on its default 'Balanced' EQ setting, any song with a beat to it will pretty much blown its bass right away, and it genuinely surprised me with the level of bass it has out of the box. That's without the bass-boosting BassWave feature applied here, so you can probably imagine the sheer amount of bass OnePlus is throwing into this earbuds. 'Serenade' mode does improve things a bit, but not by much. I surely wouldn't want to imagine a combination of Bass preset paired with BassWave, that's for sure (maybe you'd try it just for giggles).
What about indoors then? Here's where the weakness comes in. The HeyMelody app comes with 6-band EQ control, and usually my sound profile requires a 10-band (or thereabouts) to fit my listening preference – which is usually a V-shaped profile (assuming the headset is fairly balanced out of the box). The 6-band EQ lacks 500Hz and 2kHz option so there's this balancing act that I have to make to "suppress" this range while not sacrificing the adjacent frequencies too much, which obviously I couldn't do without a more detailed EQ tuning. As for the soundstage, it's non-existent, so it's basically a quirk you'll have to live with.
As for the transparency mode, I find it kind of hard to use in practice. It does let the outside noises in, but it picks up so much 'white noise' that at times it drowns out conversations – which meant I had to take it off in order to listen properly what the person is saying. In practice, this will only work on places that are somewhat silent in terms of background noise, which kind of defeats its purpose. It also doesn't have a slider control – On and Off (plus ANC) is all you get here.
Latency wise, it's not spectacular. It's fine for media consuming duties, since the video gets synced along so you wouldn't notice any delays on the audio. However, avoid gaming with this – I tried few matches of Call of Duty Mobile with Game Mode activated, and it just plain couldn't keep up. The latency is probably more in the range of 200ms (though OnePlus claims it's 94ms on the spec sheet) – about few bullets behind if you're firing a high fire rate weapon or about one bullet behind with a pistol.
On that note, there's a consistent delay when tapping once which means playing and pausing audio will take a bit of time – and it's not the easiest thing to tap the touch target (you'll probably have to develop muscle memory for it, or use the stem as a point of reference in order to tap reliably).
OnePlus Nord Buds 2 Verdict
OnePlus is asking RM329 for this pair of earbuds – in TWS terms, it's sitting in the lower-midrange part of the price spectrum; though if you take the ANC capabilities into account, it's actually one of the cheaper models available on the market. If you're just looking for the feature set, this will serve you good enough – however, if you put emphasis on any of the features it have over others, then there may be better options out there. I think the phrase "jack of all trades, master of none" fits pretty well for the OnePlus Nord Buds 2 here – not counting the value which is probably what the company is aiming for, in this case.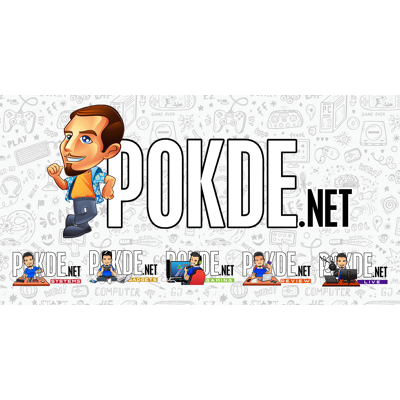 Special thanks to OnePlus for providing the Nord Buds 2 for the purpose of this review.