Review
ASUS RT-AX86U AX5700 Gaming Router Review – When you demand for more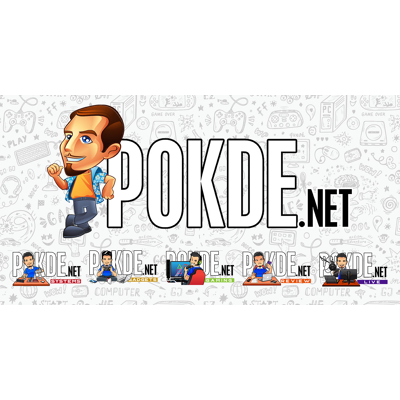 Overview
The RT-AX86U adds Wi-Fi 6 capabilities to your network with AX5700 dual band while having the ability to run dual Gigabit lines for internet speeds that don't yet make sense currently.
Positives
+ Solid built with plenty of ventilation
+ 802.11ax should be the new standard in 2021 and beyond
+ Doesn't have a large footprint
+ Crazy throughput capabilities
+ 2.5G link aggregated setup with LAN/WAN support
+ Love the ASUS Router App
Negatives
- You can't wall mount it
- I dont fancy removable antennas, I know it's subjective, but hey, this is my opinion
- The AiMesh hardware detection is a bit clunky, but I believe that's pending firmware update
- How about start adding Type-C ports in this price segment
In the last router review, we took the ASUS RT-AX82U for a ride and we actually found a router that would complete most of the networking scenarios in 2021. So the RT-AX86U was an AX5400 variant. Right here, we have an ASUS RT-AX86U router which bumps the game up a notch with AX5700 instead. Is it worth the extra money that you will be spending? Let's find out~
Theoretically, a 300Mbps allows quite a solid headroom when things get busier on the network highway. That's almost equivalent to 37MB of packet throughput per second which is interesting to have when you have too many devices to share the internet with.
Unboxing RT-AX86U Router
Much like the RT-AX82U, the RT-AX86U shares identical packaging design. ASUS likes to keep the more edgy designs for their premium product lines like ROG while the normal products portray elegance and simplicity instead.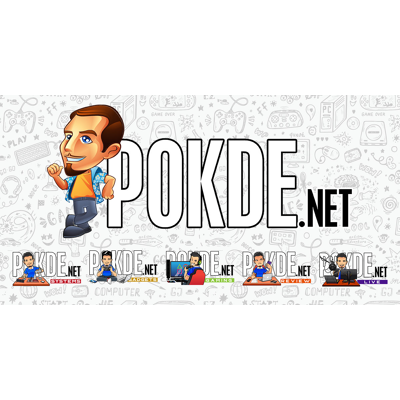 So we know that we're gonna have "warp-speed Wi-Fi 6", up to 2Gbps internet, mobile gaming prioritization, and commercial-grade security by Trend Micro if we buy this router. Enough to entice you to get it if you really have the infrastructure to back it.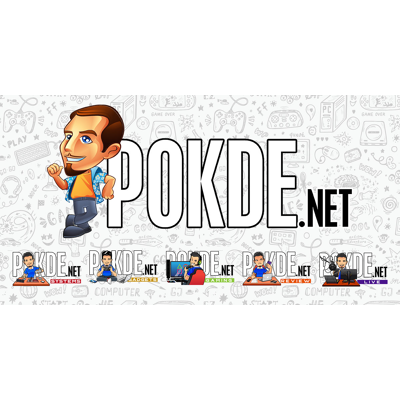 It comes with a 45W power adapter with a larger socket plug compared to the RT-AX82U so they're not really interchangeable. It seems like our little baby here gets hungry more frequently. You're also provided with swappable cables with different socket options to suit your wall plugs. User guide and warranty notice are bundled too. That's all in the package.
Appearance
The design of the RT-AX86U shares a lot from its predecessor. Now that we have covered the RT-AX82U in the last review, we can all finally agree that things are a lot plainer here in comparison to its younger brother. Put these two routers next to each other, the winner is pretty clear. But make no mistakes, the RT-AX86U is no child's toy either.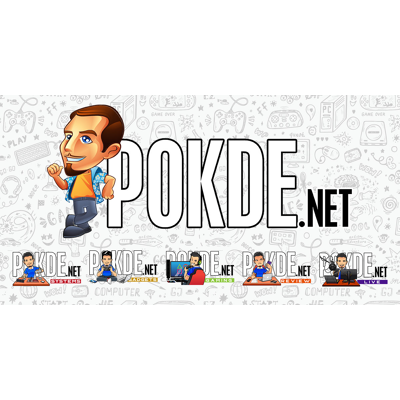 The clean and neat finishing on the front face brings the golden contrasting ASUS emblem out in its glory which is sitting above a host of diagonal lines with neat vents cut through them to allow for airflow.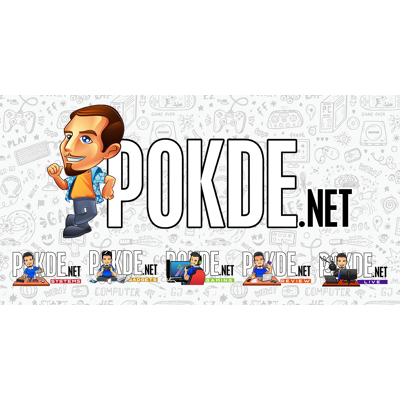 The crease spans from the top to the bottom, passing through a line-up of status LEDs that provide information about; WPS, all four LAN ports, WAN status, 2.5G LAN/WAN port status, 2.4G Wi-Fi status, 5G Wi-Fi status and Power status. Underneath this area lies a red strip of vents that gives the RT-AX86U a rather edgy look.
The top area houses 3 removable antennas which is something I don't like to have anymore on my routers. Just make them permanently mounted with a robust stowage mechanism and we're good to go.
The rear area looks busier with more diagonal openings with plenty of vents again to let heat out as quickly as possible. I like the fact that ASUS routers really have great airflow designs in their newer routers that you can just cool them down by placing in an airy room without having to supply a dedicated fan.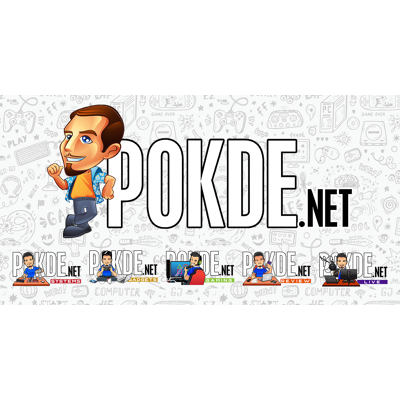 Looking at the host of ports, from the left, we have the DC power socket, followed by a power switch and the reset notch. It also has 2 USB 3.2 Gen1 that was dearly missed on the RT-AX82U. But I think it's time we talk about this. It would be great if the USB ports could be placed are totally different locations like ASUS did in the RT-AC87U back then where one of them was on the front. The fact that one of these ports can utilize a USB Mobile Broadband dongles, those hardware are quite bulky, often rendering the other port totally useless. This is also the case when you have a slightly larger pendrive for example. Following up next, we have a 2.5G port which is nice to have if you have internet faster than 1Gbps which is still a rare sight in Malaysia at least. This is then followed by a Gigabit WAN port and the remaining 4 RJ45 Gigabit LAN ports with the first port being a Gaming port.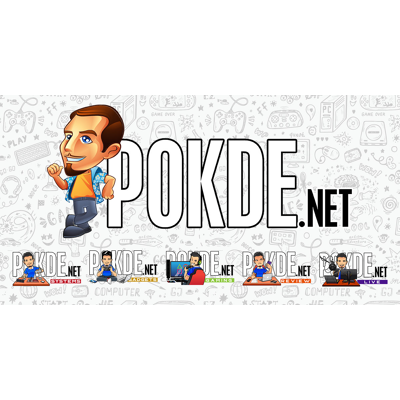 You might be wondering where is the WPS button. It's right here on the side in a much elegant fashion.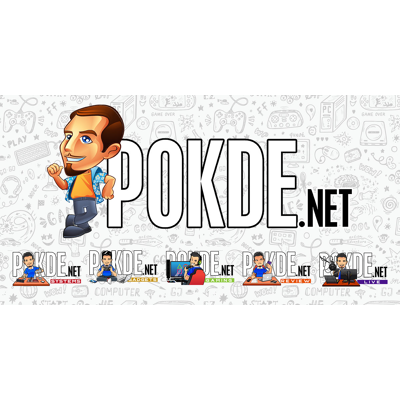 This is balanced with an LED On/Off button on the other side. I told you, this is no child's toy. It surely makes a pretty accessory on business premises.
RT-AX86U Specs
Network Standard
IEEE 802.11a, IEEE 802.11b, IEEE 802.11g, IEEE 802.11n, IEEE 802.11ac, IEEE 802.11ax, IPv4, IPv6
Data Rate
802.11a : 6,9,12,18,24,36,48,54 Mbps
802.11b : 1, 2, 5.5, 11 Mbps
802.11g : 6,9,12,18,24,36,48,54 Mbps
802.11n : up to 450 Mbps
802.11n (1024 QAM) : up to 750 Mbps
802.11ac (1024 QAM) : up to 4333 Mbps
802.11ax (2.4GHz) : up to 861 Mbps
802.11ax (5GHz) : up to 4804 Mbps
Antenna
External antenna x 3
Internal PCB antenna x 1
Transmit/Receive
2.4 GHz 3 x 3
5 GHz 4 x 4
Processor
Broadcom BCM4908 1.8 GHz quad-core processor
Memory
256 MB Flash
1 GB RAM
Wi-Fi Technology
OFDMA (Orthogonal Frequency Division Multiple Access)
Beamforming: standard-based and universal
1024-QAM high data rate
20/40/80/160 MHz bandwidth
Operating Frequency
2.4 GHz / 5 GHz
Encryption
WPA3-Personal, WPA2-Personal, WPA-Personal, WPA-Enterprise , WPA2-Enterprise , WPS support
Firewall & Access Control
Firewall: SPI intrusion detection, DoS protection
Access control:Parental control, Network service filter, URL filter, Port filter
Management
UPnP, IGMP v1/v2/v3, DNS Proxy, DHCP, NTP Client, DDNS, Port Trigger, Port Forwarding, DMZ, System Event Log
VPN Support
IPSec Pass-Through
PPTP Pass-Through
L2TP Pass-Through
IPSec server
PPTP server
OpenVPN server
PPTP client
L2TP client
OpenVPN client
WAN Connection Type
Internet connection type : Automatic IP, Static IP, PPPoE(MPPE supported), PPTP, L2TP
Utilities
Router setup wizard; Firmware restoration; Device discovery
Ports
RJ45 for 10/100/1000 BaseT for WAN x 1
RJ45 for 10/100/1000 BaseT for LAN x 4
RJ45 for 2.5G BaseT for WAN/LAN x 1
USB 3.2 Gen 1 x 2
Features
Router app
Link Aggregation
– 802.3ad
MU-MIMO
Traffic Analyzer
Adaptive QoS
AiProtection Pro
Parental Control
Guest Network : 2.4 GHz x 3, 5 GHz x 3
VPN server : PPTP Server, OpenVPN Server, IPSec server
VPN client : PPTP client, L2TP client, OpenVPN client
NAT Pass-Through :PPTP Pass-Through, L2TP Pass-Through, IPSec Pass-Through, RTSP Pass-Through, H.323 Pass-Through, PPPoE relay
Mac OS Backup
Enhanced media server (AiPlayer app compatible)
– Image :
– Audio : mp3, wma, wav, pcm, mp4, lpcm, ogg
– Video : asf, avi, divx, mpeg, mpg, ts, vob, wmv, mkv, mov
AiCloud personal cloud service
3G/4G data sharing
Download Master
– Support bt, nzb, http, ed2k
– Support encryption, DHT, PEX and magnet link
– Upload and download bandwidth control
– Download scheduling
AiDisk file server
– Samba and FTP server with account management
Dual WAN
IPTV support
Roaming Assist
OFDMA
Beamforming
NVIDIA Geforce Now Cloud Gaming Optimization
WAN Aggregation
Button
WPS Button, Reset Button, Power Switch, LED on/off Button
LED Indicator
Power x 1
Wi-Fi x 2
2.5G Port x 1
WAN x 1
LAN x 4
WPS x 1
Power Supply
AC Input : 110V~240V(50~60Hz)
DC Output : 19 V with max. 2.37 A current
Dimensions
242 x 100 x 325 mm (WxDxH)
Weight
814.5 g
Operation mode
Wireless router mode
Access point mode
Media bridge mode
RT-AX86U Performance
Let's be real here. The Wi-Fi bands difference between the RT-AX86U and the RT-82U is only on the 802.11n band and 802.11ax's only 2.4GHz band (the 5GHz band have exactly same data rates). If you're setting up an RT-AX86U router in your home or office network, you're probably not even going to use these bands most of the time. And this is exactly where the extra 300Mbps throughput residing at so if that's the prime reason you're buying this router, you may want to confirm this. But that's not what ASUS is trying to sell here.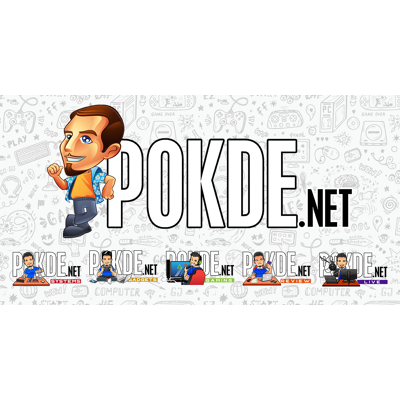 The RT-AX86U glory lies in its 2.5G BaseT RJ45 port that is capable of delivering internet of up to 2Gbps. This is a very specific niche here, so specific that even we don't have the hardware to fully test this. It's not really an out of the box thingy, let me explain.
For you to unlock 2Gbps internet bandwidth, you will need to utilize aggregation. How it does it, the RT-AX86U uses two separate 1Gbps internet services, on through the 1Gbps WAN port and the other through the 1Gbps LAN port. Which means, you need TWO Gigabit internet lines that also takes up one of the 4 LAN ports. Then, the total 2Gbps internet bandwidth can be shared through the 2.5G port for wired connectivity, and through the Wi-Fi 6 wireless network. This is not hassle on purpose. This is current hardware limitations when you want to break the 1Gbps barrier and you actually can afford it, delivered by the RT-AX86U. Of course, if you're not going to use if for internet and you have a motherboard that has a 2.5G port, you can use this port as a LAN port only instead. Probably the more common scenario than the earlier one.
Once again, it's a Gigabit router and it is definitely more powerful than the average router that you are provided by the ISP. Testing the internet speed test as a benchmark is like telling you that my Ferrari can do 110km/h and fulfills the maximum speed limit required by the local highway.  Unless I notice any discrepancies in the results, we will no longer be doing those tests in our router reviews. They're not accurate, and have way too many parameters in between before the signal reaches your router. But if you insist, here are a few random runs for the last time.
That leaves us with the 802.11ax throughput test like we did in the RT-AX82U review. Afterall, once the internet reaches the router, how quickly can we deliver the packets to the recipient? And how busy can the traffic be on the inside? These are the questions that you should be asking when considering a new commercial router for home or office. So we have a local server running Intel AX200 NIC in it while my very own Zephyrus Duo makes the perfect client using its AX201 card. Both of these are separated about 1m apart from the RT-AX86U router.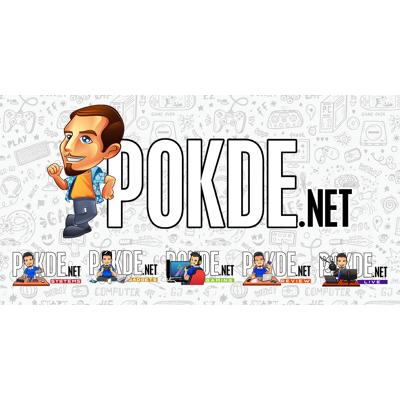 First test. Let's send a single data stream to the server with a 30s continuous packet burst. This is actually rather impressive. The throughput on the RT-AX86U actually is better than its younger sibling, the RT-AX82U with a difference of approximately 45Mbps difference. Now, this is too raw of a test and doesn't really tell us much, but we're off to a good start!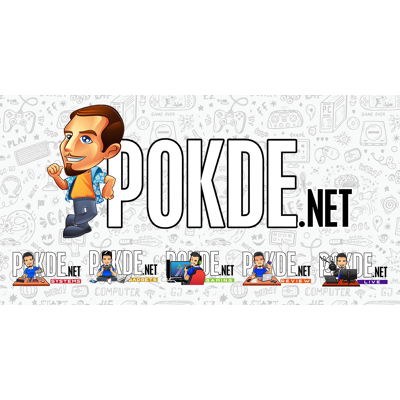 Next, let's double up by adding another data stream from the server back to the client. The consistency is great, the router equally distributes the load for both streams and keeps it consistent throughout the burst shot.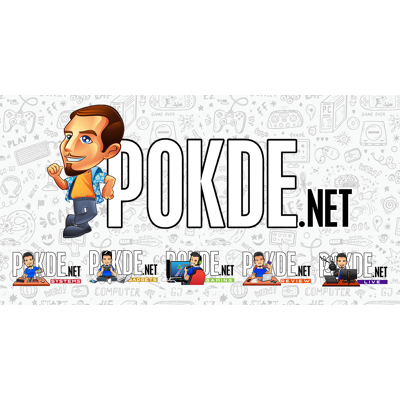 Let's test it out with parallel streams from single source, with 10 concurrent streams from the client to the server. At this point, the results speeds average around 608Mbps which is pretty much the same as the RT-AX82U. This means that under high loads, both of the routers will be delivering very similar performances, which is more likely the scenario.
Do take note, that currently the router is set to all possible frequencies on the 5G band including 20/240/80/160 MHz so the router gets to decide which channel and speed to frequency to be used. Let's run our final simulation test.
We set the router to 160MHz exclusively, which is something you really need to be very sure of before setting up as you might run into network problems on legacy hardware. We pass our 150MB test file through all 10 channels to see how fast it gets it across, and how closely knit the streams are.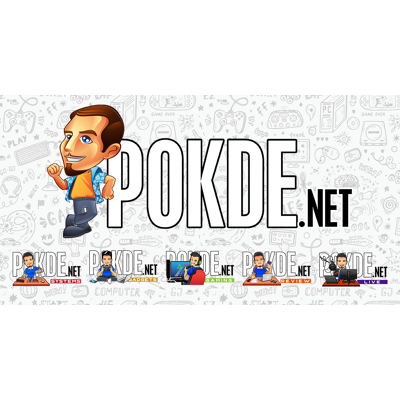 The results are really not disappointing. The handshakes happen extremely quickly, almost instantaneously. Distributed around 65Mbps on average, the data streams are really very consistent and the RT-AX86U continuously tries to scale it horizontally first, vertical next. The last spike on the last bits shows how quickly the RT-AX86U is able to recover from high loads as it subsides. This is not just another minor upgrade from the RT-AX82U router. It's serious business.
User Experience
The RT-AX86U might not be a beauty pageant winner, but it definitely wouldn't lose in a fist fight. Like I mentioned earlier, this router has a lot more than we can imagine and to bring out the best of it, you would need a very elaborate setup (and deep pockets). The fact that it does, it would be an insult to plug this into a measly 100Mbps network.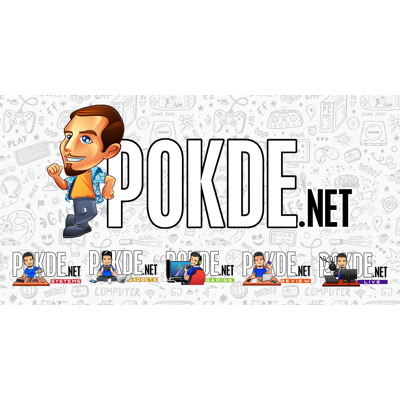 It's a good addition if you have plans for some serious small networking projects because even AC devices can benefit from its 1024 QAM technology at a very generous data rates. The 5GHz band produces 4×4 TR signals but you might be wondering where the fourth antenna on the device is?  That one is internally mounted to the PCB instead.
The RT-AX86U uses Broadcom BCM4908 SoC which is a quad-core processor clocked at 1.8GHz. This is coupled to 1GB RAM and 256MB Flash ROM which is so exciting to see that it's even more powerful than a low-tier smartphone in the market today.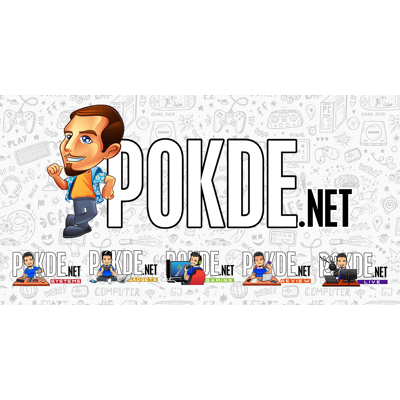 The RT-AX86U can be configured to run as a wireless router mode, AP mode, or as a media bridge. You might notice that WDS is slowly getting removed from the equation and pushed more towards Mesh based system. It seems subtle, but they're not exactly the same. Whether for the good or for the bad, the AiMesh is here and if you're using an ASUS router already, you can repurpose it into an AiMesh node to get a much better network horizon.
Here's the thing, the RT-AX86U seems like just another router to me if I am not able to utilize the 2.5G port. If there's one thing I would connect to this port, is a 2.5G capable NAS. If the speeds are consistent, it would totally rock to have my own private cloud at home that syncs faster than any 3rd party cloud service can offer. That's like having your own local Amazon S3 bucket at Cloud Front speeds. Lol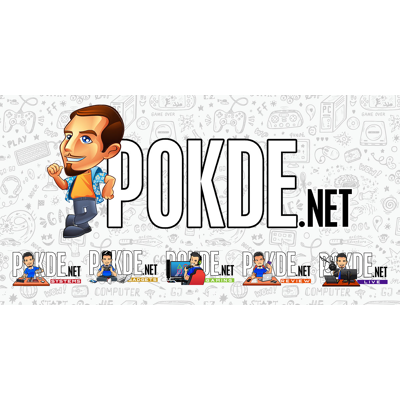 Although the RT-AX86U may not strike to you as a gaming router, it doesn't mean it can't be one. You can set prioritization via Gear Accelerator, or enhance your mobile gaming performance by enabling Mobile Game Mode that you actually have to manage through your smartphone. You can also utilize Open NAT's Port Forwarding rules for common games.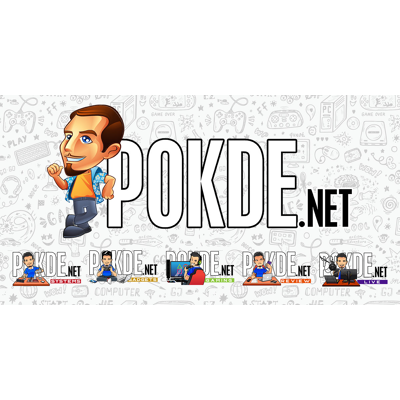 A friend of mine called me up after my last review, asking me, what does Open NAT actually do? While it has rather amusing name, Open NAT actually makes Port Forwarding a hassle free process. Truth be told, many people still struggle in managing Port Forwarding because it is indeed a pretty complex subject. Open NAT does exactly that but only for the more common games. It does have a manual mode to let you add your own rules, but that just makes it another Port Forwarding method that most routers already have anyway.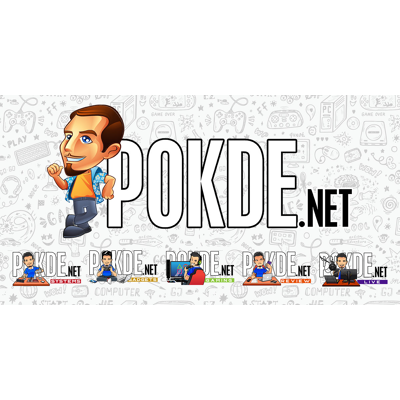 To the fair players, there's Adaptive QoS too. In all honesty, I don't really use QoS anymore for internet setup with 500Mbps and above. When the bandwidth is extremely fast, you don't really notice if another device is leeching more than your machine. I've tested this in up to 25 devices environment in a Gigabit network and so far I stand corrected. Of course, if your internet is lower than that, then it makes more sense.
Conclusion
I think it's fair to put the RT-AX86U in the high-end router segments, although it would be at the entry point of high-end routers. This doesn't fit in the mid-range routers because it packs so much punch, mid-range sounds insulting. After all, you are spending RM1388 a pop for this bad boy. If you have some serious networking plans ahead, this one does the job very well. Hey, it's already on par with the RT-AC5300 which was once an icon in the network realm.