Review
TP-Link UH720 7-Port USB 3.0 Hub review; the more the merrier?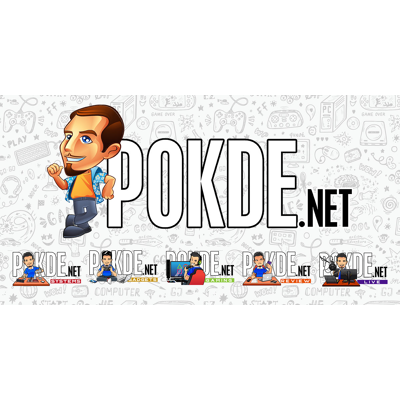 Positives
+ Simple design
+ Power adapter is sufficiently beefy to feed peripherals while charging devices
+ 7 USB 3.0 ports + 2 charging ports are a great addition to any laptop with limited USB ports!
+ USB ports are well spaced to avoid larger devices blocking the adjacent ports
+ Status LEDs are well diffused to provide adequate indication while not being glaring
Negatives
- Glossy plastic is pretty but may collect scratches really easily
- Metal build would have done wonders for durability
Introduction
USB devices are ubiquitous. You can have anything from USB thumb drives all the way to USB displays. The sheer abundance of USB devices also means that sooner or later, you will have your very own collection of them. Sadly, laptops are often limited to at best four USB ports, and sometimes they aren't even all USB 3.0 ports. My Lenovo Y50-70 is has 2 USB 3.0 ports, but my USB devices far exceed the number of ports I have. I have a laptop cooler which splits the USB 2.0 port for my mouse and keyboard, so at least my peripherals are well taken care of. The rest of my hardware? USB headphones, USB speaker, USB DAC, three external HDDs, pendrives…
Needless to say, I need more ports. I have been looking for a good powered USB hub because those without an external power supply will not be capable of working with more than one external HDD at one time. So with some research I found the USB hub here. It's the TP-Link UH720 7-Port USB 3.0 Hub with 2 Charging Ports. I know, that's a really long name. After corresponding with TP-Link Malaysia, they agreed to send me one to test, so here we go!
Unboxing
TP-Link's packaging is pretty standard. You get a product image on the front, some highlight features here and there. They also felt the need to brag that they are the World's No.1 Provider of WLAN Products despite this not being a networking product. Yeah you could always plug in a USB WiFi adapter (which TP-Link does make, BTW) and call it one, but that's not really the case here.
The features of the TP-Link UH720 are further detailed over on the back. It will accept 7 USB devices and charge 2 devices at up to 5V/2.4A. I am not even sure if I have that many USB devices, but I can definitely use an extra charger.
The box opens from the bottom, so make sure to note that down before struggling to open your box from the top. The rather substantial packaging houses the USB hub itself, some minimal documentation and the power adapter and USB 3.0 cable.
The power adapter is huge, with an equally massive output of nearly 40W. Given that each USB 3.0 devices aren't supposed to draw more than 900 mA, the power supply is more than enough to power all 7 ports, with spare to charge your devices with the charging outputs. We will put it to the test later though.
Appearance
There isn't much to talk about the hub when it comes to its outlook. It's a long rectangular slab of plastic with glossy plastic on much of the top and just a little bit of mesh to keep things interesting. Glossy plastic isn't my favorite material, and as a result I have decided to leave the protective plastic on just so that it won't get scratched. The ports are well spaced so you can plug in chunkier devices without eating up space from the adjacent ports.
The 2.4A output ports are green colored, while the 7 USB 3.0 ports are blue, as usual for USB 3.0 ports. The power and USB 3.0 inputs are over on the other side of the USB hub. Overall I think the TP-Link UH720 looks like a standard USB hub, but it does try to look good with a mix of glossy and matte surfaces.
Specifications
Dimensions
165 x 65.5 x 17.5 mm
Output Interface
7 USB 3.0 Type-A, 2 USB 5V/2.4A charging ports
Input Interface
12V DC, USB 3.0 Micro B
Chipset
VIA VL812
Supported OS
Windows, Mac OS X, Linux
Accessories
12V 4A power adapter
1m USB 3.0 cable
Quick Installation Guide
The VIA VL812 is an efficient USB 3.0 hub controller, using less than 0.5W under load. It allows users to use an USB 3.0 hard drive, USB 2.0 thumb drive and a USB mouse without needing an AC adapter. It also has support for USB Battery Charging 1.2 specifications, allowing it to deliver more power for faster charging.
User Experience
There aren't any drivers to install as this is solely plug and play. You can actually use it without the power adapter but you will be severely limited in terms of devices you can concurrently run. For example, my laptop failed to provide enough power for the hub to run two external HDDs at the same time. The drives intermittently lost connection with my laptop. Plugging in the chunky power adapter meant that I can now run three external HDDs at the same time, even if I decide to plug in a USB thumbdrive, my Edifier G20, USB DAC, the Gamdias Hebe M1… well you get the idea.
The TP-Link UH720 features little LEDs in the mesh area to indicate activity. Luckily they do not annoyingly blink to show you whenever something is passing through the port. The power button also has an LED beneath it. You can turn it off if you want to conserve the little power it consumes, but it is worth noting that all the LEDs are quite diffused to prevent them from glaring at you in dimmer conditions.
What about speed? I am glad to report that it doesn't bottleneck the drives. My external hard disks benched the same read and write speeds connected to the hub, as they did when connected to my laptop directly. I even ran two drives together and found that the results remained consistent. The results may be different if you run two SSDs over USB 3.0, as a single SSD can saturate USB 3.0's maximum bandwidth, but if you are just running spinning platter drives or peripherals, the TP-Link UH720 handles everything with gusto.
The 2.4A charging ports on the TP-Link UH720 are dedicated to delivering all power and no data, so you won't be sacrificing two ports just for the sake of charging your devices. The 2.4A ports can deliver more power than your average charger too, so you can juice up your devices faster.
Conclusion
Is the TP-Link UH720 the USB 3.0 hub you should get? For RM149, it is pretty well priced considering it comes with the beefy power adapter and also 2 2.4A charging outputs. If you deem the charging outputs useless, you can go for the TP-Link UH700 USB 3.0 hub which offers 7 USB 3.0 ports too. However for just RM20 more, I would definitely go for the TP-Link UH720, as the ability to charge two devices quickly will come in handy, especially when you have as many devices as me.
I highly recommend the TP-Link UH720 for laptop users who are perpetually facing the issue of insufficient USB ports. As there is less and less space on the inside of say, the MacBook Air or any of the Windows tablets, this may also be a great way to easily add lots of storage while not giving up USB peripherals or DACs. With USB ports, it's always the more the merrier. For all the potential uses of the TP-Link UH720, I award it our Gold Pokdeward, our highest recommendation.