Review
MSI MPG Z790 EDGE TI MAX WIFI Review – A Minor Facelift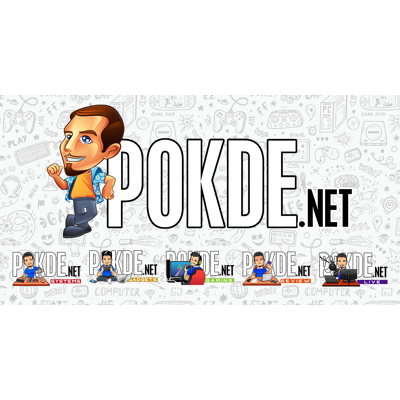 Overview
MSI brings small refresh to the MPG Z790 EDGE WIFI and turned it into MPG Z790 EDGE TI MAX WIFI - so let's see any improvements has been made.
Positives
+ Very solid VRM capable of handling high-power CPUs
+ Offers a total of 5 SSD slots
+ Primary SSD slot now gains PCIe 5.0 support
+ M.2 Shield Frozr provides tool-less access
+ Wi-Fi 7 support
+ Decent value
Negatives
- SSD standoff screws can get easily caught when unscrewing heatsinks
- Lacks onboard Thunderbolt 4 / USB4
- MSI Center UI could do with some improvements
MSI's candidate alongside Intel's 14th Gen refresh is the new "MAX" series motherboards that come with minor additions across the board, including wider PCIe 5.0 support and Wi-Fi 7; this time we have the MSI MPG Z790 EDGE TI MAX WIFI for a close look.
Unboxing
The box packaging is, as usual, minimalistic at the front; though here you do see some badges denoting the presence of PCIe 5.0 and Wi-Fi 7 support. Also, there's a badge up top that says "Next Gen CPU Ready" – which is 14th Gen CPUs, but they couldn't call it that when the motherboard was released before Intel's embargo opened up in mid-October. Behind the box you're given a QR code to access the user manual, which is pretty neat.
Inside the box you're presented with the ESD-packaged motherboard itself, with the standard MSI motherboard packaging layout – that is, Wi-Fi antenna in a separate box on top, board in the middle, and the rest tucked under.
In terms of included items, this one is more on the basic side – but it's got enough stuff for most users to get going. Things like SATA cables, USB drive (sealed, apparently), M.2 standoffs, ARGB fan cables, Wi-Fi 7 antenna, and a case header cable. I'm sure many will agree it's dreadful to insert those minuscule pins individually from the case headers, so good one on that, MSI.
Appearance
MSI has gone with the white aesthetic for the preceding MPG Z790 EDGE, and the same applies to the MPG Z790 EDGE TI MAX. In fact, there is no hardware design chances whatsoever – all the screw positions, VRM cutouts and locations are exactly the same, with only minor updates made on graphics (not the GPU one, the visual one). Behind the board, there's not much going on aside from three "Case standoff keep out zone" markings.
The heatsinks are split into many pieces, and it involves as many as 4 pieces for the SSDs alone. Two of them (topmost) are dedicated to the primary PCIe 5.0 SSD, covering both top and bottom (the cover also uses a tool-less clip-on mechanism). The big plate in the middle takes care of both SSD and PCH (stacked on top), whereas the bottom is responsible for another two SSDs.  Meanwhile, the VRM heatsink is two chunks of metal joined by a heatpipe, with a cable for its onboard lighting.
The MPG Z790 EDGE TI MAX WIFI gets updated RGB dragon graphics but are otherwise identical – this can be controlled through a separate Mystic Light app.
In terms of I/O, it's what you'd expect for a mid-range Z790 motherboard: a total of 8 USB-A ports (4x 5Gbps + 4x 10Gbps), two USB-C ports with 10Gbps and 20Gbps each, audio outputs, 2.5GbE LAN, Wi-Fi 7, and CMOS/BIOS controls. The motherboard does give you both HDMI and DisplayPort outputs for convenience if you own a monitor that primarily uses DP, in case you're dealing with hardware troubleshooting. It does lack Thunderbolt 4 ports – but I wouldn't complain too much given the relatively low price it's asking for.
Specifications
MSI MPG Z790 EDGE TI MAX WIFI
CPU Support
LGA1700 (Intel Core 14th Gen, 13th Gen & 12th Gen, Pentium & Celeron w/ compatible socket)
Form Factor
ATX (12 x 9.6 in / 305 x 244 mm)
Chipset
Intel Z790
Power & VRM
2x EPS 8-pin
16+1+1 stage (Vcore+VCCGT+VCCAUX), Intersil ISL99390 (90A per powerstage)
Renesas RAA229132 PWM controller
Memory
4-slot Max. 192GB DDR5-5600 unbuffered
Overclocking support up to DDR5-7800+
PCIe Expansion Slots
1x PCIe 5.0 x16 (CPU)
1x PCIe 3.0 x1 (PCH)
1x PCIe 4.0 x16 (PCH, x4 bandwidth)
Storage
8x SATA 6Gb/s
5x M.2 slots (onboard):
– 1x PCIe 5.0 x4 (CPU)*
– 4x PCIe 4.0 x4 (PCH)
*Primary PCIe 5.0 x16 slot falls back to x8 mode when SSD is installed on PCIe 5.0 x4 M.2 slot.
Networking
Qualcomm QCNCM865 Wi-Fi 7 module (M.2 2230)
Intel 2.5GbE I225-V LAN
Bluetooth 5.4
USB Outputs
Rear:
1x USB 3.2 Gen 2×2 (20Gbps) USB-C
1x USB 3.2 Gen 2 (10Gbps) USB-C
4x USB 3.2 Gen 2 (10Gbps) USB-A
4x USB 3.2 Gen 1 (5Gbps) USB-A
Front (headers):
1x Thunderbolt 4 / USB4 add-in card header
1x USB 3.2 Gen 2 (10Gbps) USB-C
1x USB 3.2 Gen 1 (5Gbps) headers (splitting to 2x USB 3.2 Gen 1)
2x USB 2.0 headers (splitting to 4x USB 2.0)
Onboard Display
1x HDMI 2.1
1x DisplayPort 1.4
Audio
Realtek ALC4080 codec
De-pop protection
1x S/PDIF (TOSLINK optical out)
1x front panel audio header
Peripheral Headers
1x Power Connector(ATX_PWR)
2x Power Connector(CPU_PWR)
1x CPU Fan
1x Pump Fan
6x System Fan
2x Front Panel (JFP)
1x Chassis Intrusion (JCI)
1x Front Audio (JAUD)
1x TBT connector (JTBT, supports RTD3)
1x Tuning Controller connector(JDASH)
3x Addressable V2 RGB LED connector (JARGB_V2)
1x RGB LED connector(JRGB)
1x TPM pin header(Support TPM 2.0)
1x ARGB+FAN Header (JAF_1)
1x USB4 card connector (JTBT_U4_1, supports RTD3)
Accessories
EU Regulatory Notice
Quick installation guide
3x EZ M.2 Clip packages
Wi-Fi 7 antenna
Cable sticker pack
'Shout out' Flyer
ARGB & fan extension cable
USB drive (motherboard drivers)
Front panel cables
2x SATA cables
Test System
A Closer Look
VRMs
Like the Z790 EDGE that comes before it, the VRM is identical. You're seeing the Renesas RAA229132 PWM controller managing 16 stages of Intersil ISL99390 90A MOSFETs, accompanied by a single Renesas RAA220075R0 powerstage for VCCGT (iGPU) and MPS MP87670 for VCCAUX (auxiliary). The power comes from two EPS 8-pins located on the top-left of the motherboard.
Audio
For this motherboard, MSI continued to use the Realtek ALC4080 CODEC for audio handling. It's worth noting that the audio comes with what MSI calls "de-pop protection", which protects against loud cracking/popping sound as you plug your 3.5mm audio into the audio ports.
Storage & Expansion
The arrangement for peripheral expansions is slightly complicated here so stick with me. You have a total of five M.2 SSD slots – one PCIe 5.0, the rest are all PCIe 4.0 (the predecessor features all five PCIe 4.0 instead). The first slot – the PCIe 5.0 one – shares bandwidth with the primary GPU x16 slot, which will force the slot into x8 mode if used. That said, it's not a concern today as GPUs are far from saturating that bandwidth, which is effectively PCIe 4.0 x16.
The M2_5 slot (bottom left, without metal plate on the slot connector) shares its lanes with SATA_1 and SATA_2 ports (orange box) – so if this slot is active, those two SATA ports get disabled. You do, however, have six SATA slots operating on the right side of the motherboard. Elsewhere, you have a PCIe 4.0 x4 slot (x16 mechanically) and a lone PCIe 3.0 x1 slot for something like sound cards.
However, I do need to mention one small quirk of this motherboard – which should apply to the preceding model as both are mechanically identical. Due to torquing issues on the standoff screws on each SSD slot, as you unscrew the SSD heatsink plate out of the motherboard you may end up torquing the standoffs together, and separating them apart will be very difficult unless you have a spanner to grab the other end of the screw. Bit of an inconvenience, I'd say.
Connectivity
The Wi-Fi 7 module for this motherboard comes from Qualcomm – the model number reads QCNCM865, but if we're to make an educated guess it's likely the FastConnect 7800 in the form of M.2 card since that is the sole model offered by the company that comes with Wi-Fi 7 support. On the Ethernet side of things, MSI has stuck with the older Intel I-225V controller responsible for 2.5GbE LAN.
I/O
Nothing too special when it comes to I/O: the Z790 EDGE TI lacks onboard Thunderbolt ports like higher-end Z790 boards do, so you won't be seeing the JHL8540 controller here. USB 3.1 is managed by the ASM1543 controller on both sides of the motherboard, while ASM1061 and GL850G take care of SATA and USB 2.0, respectively.
Other Features
Since this is by no means a premium motherboard (like the MEG series), you won't be finding creature comforts like onboard power button and the like. The rear of the motherboard is printed with three spots labeled "Case standoff keep out zone", which is likely designed to remind users to remove the corresponding standoff screws located inside the PC case. Also worth noting is the M.2 Shield Frozr heatsink that provides completely tool-less installation of SSDs.
Thermals
We subjected the motherboard to 10 minutes of full-bore multicore workload through Cinebench R23, with default settings out of the box (meaning default TDP limits for Intel CPUs are removed). The VRM ("MOS" in HWiNFO64) reached 71°C after 10 minutes with the CPU averaging 295W, so I'd say it's a pretty solid result.
BIOS & Software
MSI's BIOS is more mouse-focused than keyboard-focused – the latter of which is what I'm used to – so this will be a different learning curve for those already familiar with keyboard navigation. Some may prefer this way as it's more natural to the regular desktop user interface, but for the most part MSI provides the kinds of features you've come to expect to extract a bit more performance out of the CPU should you need to do so.
On the desktop software side of things, the MSI Center has a very clean interface, though the information given through the app isn't as robust as ASUS's Armoury Crate. Still, the app itself is lightweight – which, again, some prefer it this way – and you can install optional features as you go, through a separate page in the app.
However, I felt like this is an odd design choice given that fan settings are buried deep into a few layers. If you hadn't chosen to install the "User Scenario" module, you wouldn't even get the option exposed to adjust fan controls. I'd argue that this should be a standard feature when the app auto-detects the motherboard, instead of involving a manual process like this.
Conclusion
The MSI MPG Z790 EDGE TI MAX WIFI presented itself as the motherboard for those who need tons of peripheral expansion available to them, without the price premium associated with many of the high-end motherboards; so the price of RM1,999 presents a pretty solid value all things considered.
Do keep in mind there are minor flaws, though – the SSD standoffs can get caught by the heatsink screws, Thunderbolt 4 is not present onboard, and MSI Center could probably do with some UI improvements to find a balance between lean and rich. That said, these are not exactly deal-breakers, especially given that you're getting quite a lot for the money even if the price is slightly higher than some of the entry-level Z790 offerings out there.
However, be aware of the fact that you won't be getting any CPU upgrade path from this point on if you're already thinking of new CPU purchases. This will be the final generation of LGA1700, and the next-gen (codenamed Arrow Lake) will entirely replace these models – so if you're the kind who goes after frequent upgrade cycles, perhaps avoid this. For everyone else, this motherboard will be good enough to serve for the years to come.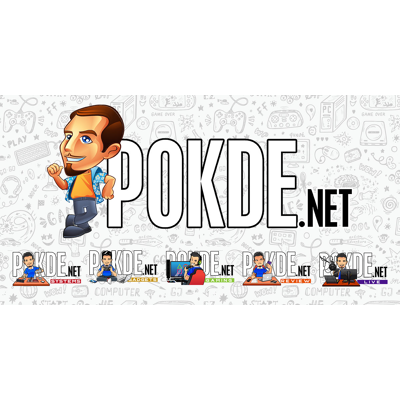 Special thanks to MSI Malaysia for sending us the MPG Z790 EDGE TI MAX WIFI for this review.