GeForce RTX 3080 crashes are caused by poor choice of bypass capacitors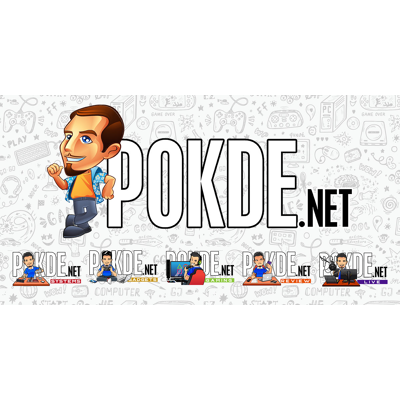 After the recent reports of GeForce RTX 3080 owners experiencing crashing in games with their new cards, all the good people of the Internet got to work trying to uncover the root cause of the issues. And as it seems, the GeForce RTX 3080 that crash might have inferior components, or at least, unsuitable components to support the higher boost frequencies that a GeForce RTX 3080 are able to achieve.
igor'sLAB has narrowed it down to the choice of core bypass capacitors that are located behind the GPU itself. The choice between cheaper polymer capacitors and pricier multi-layer ceramic capacitors (MLCC) by NVIDIA's partners is apparently the reason why certain GeForce RTX 3080 cards are unstable, while some partner cards are chugging along perfectly fine.
EVGA's statement regarding the issue
Igor'sLAB's findings are corroborated by EVGA's releasing a statement regarding their choice of capacitors for their GeForce RTX 3080 cards. According to the statement, EVGA tested multiple configurations, including a full 6 POSCAPs array that proved unsuitable for real world applications testing, and thus the configuration never made it to production.
EVGA concluded that after a week of R&D and testing, a 5 POSCAP + 10 MLCC solution was found to be sufficient for their lower EVGA GeForce RTX 3080 XC3 series, while the higher end EVGA GeForce RTX 3080 FTW3 series was given a 4 POSCAP + 20 MLCC caps configuration to deliver the better performance as required. You can check out their full statement below.
Hi all,

Recently there has been some discussion about the EVGA GeForce RTX 3080 series.

During our mass production QC testing we discovered a full 6 POSCAPs solution cannot pass the real world applications testing. It took almost a week of R&D effort to find the cause and reduce the POSCAPs to 4 and add 20 MLCC caps prior to shipping production boards, this is why the EVGA GeForce RTX 3080 FTW3 series was delayed at launch. There were no 6 POSCAP production EVGA GeForce RTX 3080 FTW3 boards shipped.

But, due to the time crunch, some of the reviewers were sent a pre-production version with 6 POSCAP's, we are working with those reviewers directly to replace their boards with production versions.
EVGA GeForce RTX 3080 XC3 series with 5 POSCAPs + 10 MLCC solution is matched with the XC3 spec without issues.

Also note that we have updated the product pictures at EVGA.com to reflect the production components that shipped to gamers and enthusiasts since day 1 of product launch.
Once you receive the card you can compare for yourself, EVGA stands behind its products!

Thanks
EVGA
Is this NVIDIA's fault?
This is pretty interesting as NVIDIA apparently has to approve all PCB designs before they can be marketed. This shifts the blame to NVIDIA, as you actually see cards, like the ones from ZOTAC, in the wild are actually sporting the full polymer capacitors layout, and thus the crashes.
Adding on the issue was that the MLCCs are more costly to implement than polymer capacitors. So AIBs targeting a lower price segment might be inclined to cut costs as much as possible by using polymer capacitors with NVIDIA's blessing, only to find out that NVIDIA's guidelines weren't exactly strict enough.
Some reports also pointed to NVIDIA's board partners not even getting drivers while they were designing the cards, indicating that there was zero real-world testing on the cards when they were being designed, which led to board vendors like EVGA having to change the design much later than they would have liked.
ASUS changed designs mid-way
Interestingly enough, even cards which are recognized to be not affected by the crashes like the ASUS TUF Gaming GeForce RTX 3080 and ASUS ROG Strix GeForce RTX 3080 sport a six polymer capacitors layout behind its GPU in renders that are visible on their website, even though the actual cards sports a fully MLCC configuration. ASUS has mentioned that they changed the design in pre-production, which is quite interesting.
That might be the reason why the GIGABYTE AORUS and ASUS ROG Strix cards are so late to the game. Perhaps they already identified issues with the layout and have decided to spend more time in R&D to deliver better cards for enthusiasts. Well, we will have to wait and see.
ZOTAC Malaysia's olive branch
We will probably have to wait until more brands come up with a statement, but ZOTAC Malaysia has extended an olive branch in the form of free mooncakes as they investigate these issues.
Pokdepinion: I am quite surprised that the most affordable GeForce RTX 3080 in Malaysia is actually the one with the best components for now.