[UPDATED] Purchased the Galaxy Note10 at 50% off during Christmas? Update from Samsung Malaysia!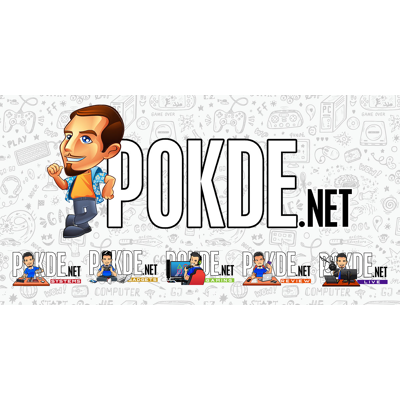 Samsung Malaysia ran a 12 Days of Deals promotion for Christmas, with the grandest of the deals being a 50% off deal on the Samsung Galaxy Note10, slashing the price down to a sweet RM1849.50. The Christmas Sales deals were quickly snapped up, and by the time I checked the deal out it was already sold out.
It seems that Samsung Malaysia actually "sold" more than they expected. Because orders placed during the deal are getting cancelled left, right and center, with one of our readers, Mr. Thoo, getting his order cancelled even after getting an order confirmation email from Samsung. The reason given was Samsung Malaysia "exceeded their stock limit allocated for the promotion."
Samsung Malaysia has been kind enough to refund the full amount and throw in a RM100 sorry voucher of sorts, but the user still has to make a minimum purchase of RM700 to use said voucher. Even then, I understand the disappointment on missing out what may be one of the best flagships of the year.
The issue is not a one-off thing though, with a number of Samsung fans expressing their displeasure on Samsung Malaysia's Facebook page. With that said, we do know that some people are having their orders shipped to them as we speak, so Samsung Malaysia may have just unintentionally exceeded their quota for the Christmas Sales.
Which leads to the question of why didn't Samsung allocate adequate amounts of stocks before running the Christmas sales? Or set the stock limit to the actual amount of stock they actually have. Having very limited numbers during big promotions like this aren't something new, and while we don't like it, would still be a better move than accepting an order, confirming the order before cancelling it at the last moment.
Our reader Mr. Thoo also said Samsung didn't give them an option to wait until stocks are replenished to fulfill their orders, a move I believe many would take if Samsung Malaysia really didn't have sufficient inventory to fulfill all the orders for the Galaxy Note10.
We have since reached out to Samsung Malaysia and will update the article with their response.
Update 1: Samsung Malaysia's statement
Samsung Malaysia's representative got back to us at 6.35pm with the following statement:
We understand that the Samsung Christmas deal (Galaxy Note10) 50% discount promo has caused some disappointment among our customers. We wish to highlight that the promotion was only valid on 24th December 2019 and it was on first come first serve basis. With the overwhelming response received, our promotional units were taken up within the first 3 minutes. Unfortunately, due to the technical glitches, an automated response was issued to purchasers who have made their orders after the promotion has closed.

At Samsung, we always believe in delivering the best customer experience and that's our brand promise to our customers. As such, Samsung will be honouring the 50% discount promo to customers who have made a successful purchase on 24th December 2019. Our customer service team will be contacting them personally to update them on the same.

Samsung Malaysia
Now that's customer service! Kudos to Samsung Malaysia!
Pokdepinion: Christmas sure turned dark for these unlucky buyers…