Review
Vissles LP85 Review – Great For Tablets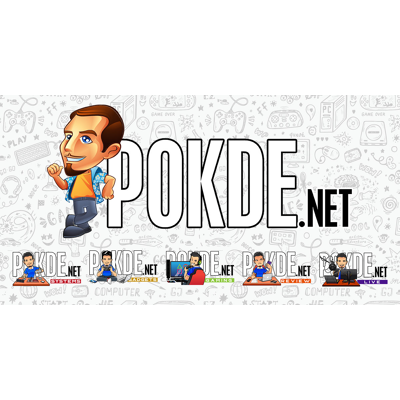 Positives
+ Dynamic RGB lighting with 19 different modes
+ Comfortable to type on with decent tactile bump
+ Thin and portable
+ Bluetooth 5.0
+ Can be used wireless and wired (USB-C)
+ Able to connect and easily switch between 3 different devices
+ No software needed
Negatives
- Battery life could be better
- Bluetooth connect can get inconsistent
- Clicky switches aren't for everyone
Unboxing the Vissles LP85
Kicking off our Vissles LP85 review with the unboxing, you can see that the packaging design is rather minimal. Inside the box, you can find the following items:
User guide
Quick start guide
USB-C to USB-A cable
Stickers
The Vissles LP85 wireless mechanical keyboard itself
Appearance
The Vissles LP85 looks quite similar to the Apple Magic Keyboard. However, it comes in two different layout options; Mac and Windows. For our review unit, we received the Windows layout so if you plan on using it with a Mac / iPad, you may be better off with the other layout. With that being said, you can still use it with Windows, Android, Mac, iOS, and iPadOS regardless of layout.
You get a gunmetal grey chassis with a 75% keyboard form factor consisting of 85 keys. This means you do get arrow keys and function keys while still retaining a very compact form. As you can see here, this isn't your ordinary mechanical keyboard as it's low-profile in nature, so it looks more akin to chiclet keyboards that you typically find on laptops. Despite that, they still managed to fit in RGB lighting.
On the front, you can find a USB-C port, an indicator light, and a switch to go from Bluetooth to wired mode. If you view it from the sides, you can see that it's 7.85mm thin, and that slowly rises to 12mm as it goes to the other side. This slight incline should make typing slightly more comfortable.
Moving over to the bottom, you can see a clean metallic finish with two anti-slip silicone strips on the top and bottom. This should make it easier for it to sit still on any surface you place it on.
Overall, the Vissles LP85 is an attractive low-profile wireless mechanical keyboard with a solid build quality, and it looks even better when you enable RGB lighting. There are 19 different lighting options to choose from and I'm sure you'll be happy with how dynamic the lighting flows.
Specifications
Body material
Anodized Aluminum
Form factor
75% (85 keys)
Keycap
Low-profile ABS keycaps
USB report rate
1000Hz
Switch type
Low-profile X-Optical Switches (Clicky)


Actuation force

: 50±10gf


Pre-travel

: 1.2±0.3mm


Travel distance

: 2.5±0.3mm
KRO
NKRO
Anti-ghosting
Yes
Microprocessor
N/A
Connection
Bluetooth 5.0
Power
2,000mAh, USB-C
Dimensions
307.6 x 118.1 x 15.1 mm
Weight
547g
Included accessories
User guide, keycap puller, wrist rest
User Experience
Pairing
The Vissles LP85 can be paired up to 3 different devices wirelessly via Bluetooth 5.0 and 1 device via USB-C. While the latter is pretty obvious, the former will require a bit of button presses but the process is similar with every new device and it's easy to do. All you have to do is:
Change to Bluetooth mode via the switch
Hold Fn key and either Q, W, or E until the keyboard starts flashing white
Then hold Fn key and P until the P key starts glowing white
Proceed to search and connect to the Vissles LP85 via your device's Bluetooth page
Repeat the process for another two profiles as Q, W, and E represents one saved device
If you want to switch to a pre-connected device, simply hold Fn key and either Q, W, or E again and it should automatically connect provided that Bluetooth is enabled on the device. For the most part, Bluetooth connectivity is consistent with minimal delays, but there have been times when it gets rather inconsistent. This is my experience across Windows, Android, and iOS, but it doesn't happen often.
Looking for a full-sized mechanical keyboard for gaming that is also wireless? Check out our ASUS ROG Claymore II review by clicking right here.
Typing
The Vissles LP85 is a low-profile optical mechanical keyboard with clicky switches. While it's better than most tablet / laptop / portable keyboards out there, it does feel a little odd at first given its low-profile nature. It takes a bit of time to get used to but once you do, it works pretty great.
When I first started using this, I had a typing speed of 90WPM but now, it has reached 119WPM, which is closer to my usual typing speed. It has a small tactile bump and the clicky sound isn't as loud as traditional clicky switches. With that being said, if you don't like clicky switches, then you probably wouldn't like this anyway.
If you're accustomed to smaller keyboards, especially on laptops, then I'm sure you would have no trouble fully utilizing this keyboard. The Fn key is your best friend as it's the shortcut for a number of functions including media control, RGB brightness, RGB lighting mode, and more.
Battery Life
Battery life on the Vissles LP85 isn't particularly great but it isn't bad either, especially considering it only has a 2,000mAh battery powering it up. From my own use, it lasted 20 hours straight with RGB lighting off, but that drops to 10-11 hours with RGB lighting on.
If you're using it for 2-3 hours a day, it should last you a week, especially considering that it will go to sleep after 5 minutes of inactivity, and completely disconnect after half an hour. It's a good thing you can use this in wired mode via USB-C so if the battery dies, you don't have to worry about that.
Vissles LP85 Verdict
The Vissles LP85 is certainly an attractive minimalist compact keyboard, and it's certainly one of the few only wireless mechanical keyboard options out there that is portable enough to be used with tablets on-the-go. The dynamic RGB lighting is a huge plus point and while the battery life could be better, this should be able to serve anyone well, especially with its value-centric USD $99 (RM416.64) price tag.
At the end of our Vissles LP85 review, I award this wireless mechanical keyboard with our coveted Gold Pokdeward.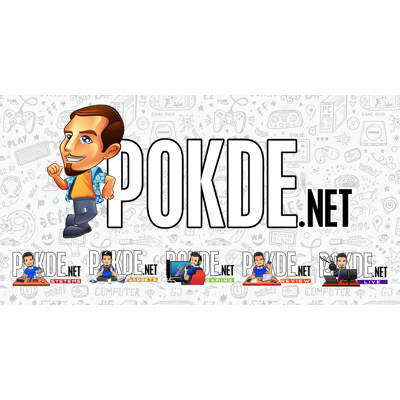 Big thanks to Vissles for sending us this keyboard for the purpose of this review.