Review
Samsung Galaxy Buds Plus Review – Good Sound, Even Better Value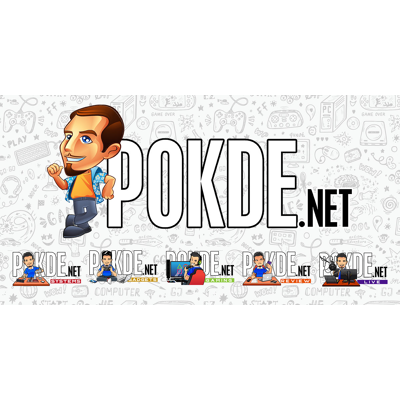 Overview
The Samsung Galaxy Buds+ is a noticeable upgrade over its predecessor. It's still compact, convenient, and the audio quality has improved. Is it worth your money? Let's find out.
Positives
+ Good value-for-money purchase
+ Well-balanced sound
+ Clear call quality
+ Earbuds themselves have good battery life
+ Comfortable, even for long hours use
+ Galaxy Wearable app is easy to use
+ Generally convenient to bring and use
Negatives
- Lacks high-end audio codec support like aptX
- Charging case battery life could use some improvement
- Would be better with a protection rating higher than IPX2
Unboxing the Samsung Galaxy Buds Plus
Inside the box of the Samsung Galaxy Buds Plus, you're expected to get the following items:
USB-C cable
Spare silicone ear tips
Spare earphone covers
The Samsung Galaxy Buds Plus themselves
Appearance
The Samsung Galaxy Buds Plus is the successor to the original Galaxy Buds which sees a number of improvements. It's very small in size so when you put it in your ears, it can be a bit hard to see unless someone is directly staring at your ears. It doesn't have the branding present on the earbuds themselves, making this white colour option look very clean.
This rounded triangular pattern is the touchpad, which allows you to activate certain functions such an answer calls and controlling music. There is a small hole here, which is the microphone. This is for ambient sound and also to improve voice quality for calls.
Moving towards the center, you'll see what appears to be a protruding design. This is a silicone earphone cover, which can be replaced as there are four included in the box.
On the front, you have the ear tips, which is a removable silicone type, two charging contacts for use with the charging case, a touch-sensitive sensor, and another microphone hole. You will also see either "L" or "R" in grey text to denote the left and right side. As you might be able to tell by now, this is the in-ear type as opposed to the Airpods-style buds.
As for the charging case, it's white with a clean, glossy look. You can see the Samsung logo on top of the shell with the text "Sound by AKG" written below it. Moving down with the charging case still closed, you have the charging case indicator light.
On the bottom of the charging case, you have some of the product description such as the power rating and exact model number. In our case, there is a sticker over it, but that's just our review unit.
In case you're wondering, the charging port is on the rear. It uses USB Type-C, which is great as MicroUSB feels too old to be used.
Open up the charging case and you'll see two holes with charging contacts in them. There is also the earbuds battery indicator light in between the holes. Each hole is for a specific side's buds, so you can't simply put whichever you feel. If the Samsung Galaxy Buds Plus is charging, then you have it in the right position. Alternatively, Samsung did denote which side is for which as there is "L" and "R" in rubberized text.
Overall, the Samsung Galaxy Buds Plus is a clean, classy-looking pair of wireless earbuds. The charging case is small so it's easy to bring around, and the earbuds themselves are also small, so it's easier to wear. I'm thankful that it uses USB-C instead of MicroUSB for added convenience.
Specifications
Drivers
Dual Dynamic Drivers
Frequency Response
20Hz – 20,000Hz
Headphone Type
Closed, dynamic
Codec
SBC, AAC, Scalable Samsung codec
Connector
Wired
USB-C

Wireless
Bluetooth 5.0, Qi wireless charging
Microphones
2 outer, 1 inner
Noise-cancelling
No
Battery
Earphones
Up to 11 Hours

With Charging Case
Up to 22 Hours
Weight
Earbuds
17.5 x 22.5 x 19.2 mm, 5.6g

Charging Case
70 x 38.8 x 26.5 mm, 39.6g
Colour
Black and White
Ingress Protection
IPX2
User Experience
Pairing the Samsung Galaxy Buds Plus is generally a smooth experience. You just have to activate your Bluetooth, remove the earbuds from the charging case, select the device, and it will connect. Subsequent connections will just require you to have Bluetooth on and it will automatically pair.
This is the case with the Samsung Galaxy S20 Ultra 5G, ASUS ROG Phone 2, and Redmi Note 8 Pro. In the case of the S20 Ultra, it will prompt you if you want to connect to it even if Bluetooth was disabled, which is really handy. You can also connect it to PC if you have Bluetooth on it, as I've personally tested it with my Acer Predator Helios 700, but re-pairing may require manual input at times. This is most likely a Windows issue.
We recently reviewed the Samsunbg Galaxy S20 Ultra 5G smartphone. You can check that out by clicking right here.
When I wore it for the first time, I was wondering why it was designed in such a way that my ears blocked the touchpad. While I did put the earbuds on the right side, it turns out that I had it upside down. After a quick turn, the touchpad is within easy access. I just wanted to point this out in case you run into similar issues as I thought my ears were too big initially.
As far as comfort goes, it feels very light and hardly noticeable. I can wear this for hours with no issues. Moreover, the combination of size and the suction means I don't feel anything when I turn my head and it won't suddenly come loose. The latter is highly dependent on wearing the right ear tip size so keep that in mind.
It's worth noting that the Samsung Galaxy Buds Plus does have IPX2 water resistance. This means that it can withstand some water drops when the device is tilted up to 15°. It might not be ideal for workouts or if you sweat a lot in general, but at least it does have some protective measures. If you were to use it in the gym, just keep the potential risk in mind.
As for sound quality, I personally enjoyed it. It's a little heavy on the bass but nothing extreme so it doesn't really drown out the mids and highs. The sound coming from the Samsung Galaxy Buds Plus feel pretty much balanced and no discernible latency issues. There is a Game Mode feature you can use to reduce latency, which may be more apparent in mobile games. I am uncertain what the tuning by AKG did, but from my own experience, it's pretty good. Bass-heads on the other hand may find this a bit lacking.
In case you were wondering, it doesn't have support for aptX or aptX HD. It does however have support for SBC, AAC, and the Samsung Scalable codecs. Just needed to point that out in case you were very particular about the codec support.
The Samsung Galaxy Buds Plus does not have noise cancellation. However, the noise isolation is pretty good. Some of you may experience it differently, in which case, all you have to do is swap out the ear tips and earphone covers for the one that fits your ears best. This will give you a much better overall experience.
When it comes to calls, the Samsung Galaxy Buds Plus worked like a charm. I can hear voices very clearly, and the person on the other end said my voice is clearer than usual, indicating that it's better than calling without using it. It does seem to be a bit sensitive as it picked up some environmental sounds but nothing that would cause issues unless you're in a particularly noisy area, like the club or a music festival.
It's worth noting that during calls, it has ambient sound activated, so you can hear yourself talk. It makes me feel more self-aware, thinking the other person would hear exactly what I hear but as it turns out, not every sound that I hear is picked up on the other end. This is more so for safety in case you're walking around while talking with it. You can disable it if you wish.
The best experience you can get with the Samsung Galaxy Buds Plus is when used with a smartphone. This is because you need the Galaxy Wearable app to personalize your settings. It's generally easy to use and you can change the ambient sound settings, toy around with the equalizer, configure the touchpad actions, and more. It's hard to see anyone having trouble using the app given how user-friendly it is.
Moving to the charging case, I like how small it is. It's so easy to bring around and it barely take up space and weight in my pocket. The fact that it uses USB-C makes it convenient as I don't need to have a separate cable just to charge it. I just need to use the same one that I use for my smartphone. Alternatively, this does support Qi Wireless charging for an added bit of convenience.
As for battery life, true wireless earbuds in general don't fare well, and this one performs well enough. The earbuds themselves last me about 10 hours per full charge, and the charging case can hold one full charge on its own. Honestly, the Samsung Galaxy Buds Plus themselves have a good battery life, but I just wished the charging case could hold at least two full charges worth. Perhaps something we can look forward to with its successor.
Samsung Galaxy Buds Plus Verdict
The Samsung Galaxy Buds Plus is a great pair of true wireless earbuds. I personally believe that it's priced just right at RM599, and I'm certain many people will be happy to use this, especially if they're already using a Samsung smartphone.
They're not perfect by any means as the charging case itself could use more battery life, the ingress protection could be better, and it lacks some high-end audio codecs. But what you get is a comfortable, convenient pair of true wireless earbuds that offer a solid value-for-money proposition.
With that, I award the Samsung Galaxy Buds Plus with our Silver Pokdeward.
Big thanks to Samsung Malaysia for letting use this for the purpose of this review.