Review
ROG Claymore II Review – For Those Who Dare To Want More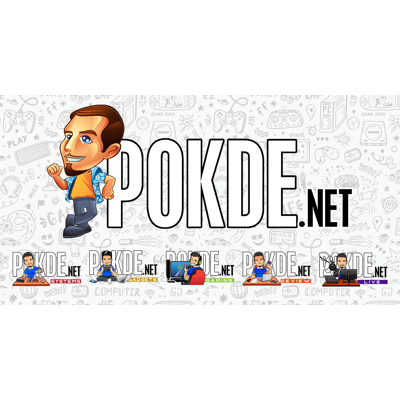 Overview
Compared to the previous model, the ROG Claymore II comes with the company's own ROG RX Optical Mechanical Switches as well as being wireless. Find out if it's any good in our review here.
Positives
+ Amazing battery life, even with RGB turned on
+ Feels solid
+ Impressive packaging
+ Media controls is satisfying to use
+ Simple yet sleek design
Negatives
- Some may be reluctant to spend much on a keyboard
- Modular part is a bit wobbly when connected
- It takes awhile to be fully charged
If you're on the lookout for a gaming keyboard, then you're in for a treat in this ROG Claymore II review. Compared to its predecessor, the Claymore II is wireless and features the new ROG RX optical switches. Curious about the keyboard? Let's get started, shall we?
Unboxing
While I rarely go through the packaging sections for my reviews, I couldn't possibly ignore this product right here. Why? As I received the package from the courier, it was heavier than your standard keyboard packaging and that gives a sign that there's possibly A LOT of things inside.
After opening the box up, I wasn't wrong after all. In terms of what it comes along, the ROG Claymore II has my thumbs up. Out of the box, you can expect the following items:
The keyboard itself
Wrist rest (magnetized)
USB dongle
Type-C to Type-C cable
Type-C adapter
Documentation
A welcome note
Modular numpad
ROG stickers
Appearance
This is how the 'base' of the keyboard looks like, where the ROG branding (which lights up) and the battery indicator can be found on the top left. Though they've changed the design to a simple brushed finish, I prefer this over the previous Mayan design.
Looking closer, you can see the keyboard's indicators near the center, which lights up when you turn them on.
While we don't focus on the bottom part of the keyboard while we use them, I've got to commend ROG for making the Claymore II a looker here as well. All four edges have a rubber base to offer grip when you're laying the keyboard flat on a surface. If you would like to have it tilted at an angle, you may do so with the pop-up stands.
Moving over to the front of the keyboard, you can find a USB Type-C port, the power switch, USB Type-A passthrough port, and a compartment to store the keyboard's USB dongle. Unfortunately the dongle only supports the keyboard only. It would've been nice if it also supported the ROG Gladius III Wireless as well as that would be convenient.
Both the left and right sides of the keyboard have a plastic cover with the Republic of Gamers tag. You can pull them out to attach the modular numpad, should you wish to do so.
Finally, here's the numpad attachment that you can use. The media control keys and volume roller can be found here as well. As we've mentioned earlier, you can attach it on either side of the base keyboard. If you're looking for a breath of fresh air, try putting it on the left side.
ROG Claymore II Specifications
Body material
Aluminum, black anodized, brushed finish, plastic side covers
Keycap
Double-shot ABS keycaps
Connectivity
USB 2.0 Type-C / 2.4GHz RF
USB report rate
1000Hz
Switch type
ROG RX Blue Switch
ROG RX Red Switch (Review Unit)
KRO
NKRO
Anti-ghosting
Yes
Microprocessor
N/A
Battery
Li-Ion 4000mAh (up to 90 hours without RGB)
Dimensions
462 x 155 x 39mm
Weight
1156g (without cable)
User Experience
I instantly got the feeling of 'premium' when I first used the ROG Claymore II. It's not lightweight, but I wouldn't complain about it. It's built to be sturdy and it certainly feels that way. One thing that I'm not too happy is the numpad attachment however. I've noticed that if I move around the outer part of it, it is wobbly. You can also notice it if you pick it up from the numpad side of the keyboard. It shouldn't be a problem however if you just place it on a flat surface.
Continuing on the numpad, the process of attaching it to the keyboard is a breeze. You can simply:
Choose which side of the keyboard that you want to attach it on and remove the plastic cover on that side along with the numpad's cover.
Position the numpad from the top side of the keyboard
Insert and align the numpad's connectors in the keyboard's gap
Slide the numpad down and you're good to go
To take it out, you can easily reverse the process where you just need to slide it up. I like the fact that you can choose either sides (or even not use it at all). Some of you may wonder, why exactly would you need such ability? It simply offers you flexibility, whether it being saving more space where your mouse is, or you basically prefer typing in numbers with your left hands, it's entirely up to you.
While it may be a small thing to some, I really enjoyed the media controls for the keyboard. The volume roller feels… satisfying and I don't usually say that for most keyboards that I've used. Rolling it feels smooth but it doesn't feel like a cheap roller. Just underneath it are four keys. With them, you can rewind, forward, pause, and mute your media contents which I find handy. You can also reprogram them if you wish to do so using the Armoury Crate software.
As for the battery life, ROG touted that the Claymore II can last up to 47 hours with RGB turned on. From my experience using it, I absolutely loved how long it lasts. Personally, the keyboard would last me about 4-5 days, though I don't use them 24/7 because every human being needs rest. Of course, it's dependent on your usage. For me, I'm usually on my laptop for the majority of my days, so I've been using it rather lightly. It's worth noting that it feels like it takes awhile for the keyboard to charge.
Heading to the switch, the ROG Claymore II utilizes ROG's proprietary RX switches and for our review unit, it uses the linear ROG RX Reds. They're satisfying to type on and while I wouldn't say that I'm a person who types fast, I do notice a difference in speed. When I did an online speed test, I found that I was typing 6 words faster than my average words per minute.
While you may think that's a small number, but it does make a difference if you intend on keying in fast. In terms of the feel, I'd say that it is quite similar to a Cherry MX Silver, which I personally enjoy.
The ROG Claymore II comes with per-key RGB LED lighting. While I'm not a big fan of RGBs (please don't hate me), I find them adequate enough. My personal favourite would be the Music mode, where it lights up accordingly with the audio. I have seen RGB lighting on some products that seems soft. I have no complaints with this keyboard on that end and if you're not satisfied, you can customize it.
Talking about customization, you may do so via ROG's free Armoury Crate software. Here, you can customize things such as the keyboard's lighting mode, update the firmware, sync the lighting of AURA Sync-compatible ROG products, create profiles and macros, as well as equipping a profile for specific games. All in all, the ROG Armoury Crate has everything to get the keyboard tailored for you.
ROG Claymore II Verdict
While I do admit that RM999 is quite the sum that ROG is looking for the ROG Claymore II, I do feel that it's totally worth it should you have the money to spare. The ROG Claymore II is one of the premier keyboards that's on the market right now, and it gets you versatility, performance, as well as a great build. I have no hesitation to give the ROG Claymore II our prestigious Gold Pokdeward.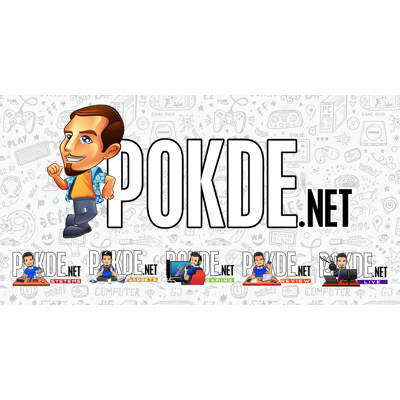 We would like to thank ROG Malaysia for providing us with the ROG Claymore II that was used in this review.