Review
Apple iPad 10th Gen Review – Not A Huge Upgrade, But It's Great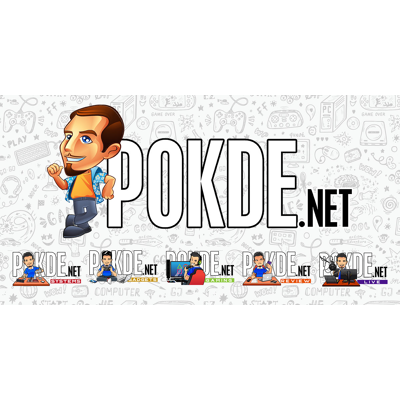 Overview
The Apple iPad 10th Gen brings a lot to the table, especially over its predecessor, but it also sees a notable increase in price. Is it worth your money? Let's find out.
1-year limited warranty + 90 days of complimentary technical support
RM2,099 (64GB Wi-Fi only)
RM2,849 (64GB Cellular + Wi-Fi / 256GB Wi-Fi only)
RM3,599 (256GB Cellular + Wi-Fi)
RM1,299 (Apple Magic Keyboard Folio)
RM479 (Apple Pencil 1st Gen)
Positives
+ Slimmer, more modern look
+ Larger display with good visual performance
+ Upgraded from 4G LTE to 5G (for cellular models)
+ USB-C port instead of Lightning
+ Comes with a 20W charger
+ Apple A14 Bionic chip is a very capable performer
+ Good multitasking capabilities
+ Apple Magic Keyboard Folio makes it even better to use
+ Front camera is great for video calls
+ Great battery life
Negatives
- Screen isn't ideal for use under direct sunlight
- No 120Hz ProMotion display
- No headphone jack
- No place to put Apple Pencil when used with Magic Keyboard Folio
- Apple Pencil charging / pairing is awkward with this iPad
- Notable delay when using Apple Pencil
- No Stage Manager support (yet)
- 64GB option is definitely not enough for most consumers
- Noticeably pricier than its predecessor
Unboxing the iPad 10th Gen
Let's kick off our Apple iPad 10th Gen review with the unboxing. It's essentially the same as the standard iPhone boxes, with a picture of the iPad taking up the majority of the top, and it's a bigger white box to accommodate the size. Inside, you will find the following items:
USB-C to USB-C cable
20W charger
User guide
SIM ejector pin
Apple sticker
The iPad 10th Gen itself
We also got ourselves an official Apple Magic Keyboard Folio since we needed a protective case and a keyboard will come in handy. We also have the Apple Pencil 2nd Gen but more on that later.
Specifications
CPU
Apple A14 Bionic
2 x Firestorm @ up to 3GHz (Performance cores)
4 x Icestorm @ up to 1.8GHz (Efficient cores)
5nm TSMC
GPU
5-core GPU
Memory
4GB RAM
Storage
256GB
Display
10.9″ 2360 x 1640 Liquid Retina IPS LCD display
Scratch-resistant glass and oleophobic coating, 500 nits typical brightness
Audio
Stereo speakers
Camera
12MP f/1.8 wide angle, PDAF


Video

: Up to 4K60p, 1080p240 slow-mo
Selfie camera
12MP f/2.4 122˚ ultrawide angle with HDR


Video

: Up to 1080p60, gyro EIS
Connectivity
Wi-Fi 802.11 a/b/g/n/ac/ax, dual-band Wi-Fi 6
Bluetooth 5.2
USB-C 2.0
Software
iPadOS 16.1
Battery
28.6Whr Li-Ion
20W charger
USB PD 2.0
Dimensions
248.6 x 179.5 x 7 mm
Weight
477 to 481g
Performance
Starting off our benchmarks with Geekbench 5, the iPad 10th Gen is using the older Apple A14 Bionic chip but it still manages to unleash flagship-level performance, being the fourth highest scoring device in our list, practically surpassing all Android devices in it.
In Antutu v9, the iPad 10th Gen managed a score of 738,076, putting it below the iPhone 13 and 14 series we've reviewed before but that shouldn't be a surprise since it's using an older chip. Regardless, it's still plenty of firepower, that's for sure.
Lastly in 3DMark, it came close to achieving 60FPS, reaching 52FPS, at its resolution in Wild Life Unlimited. This is great given its hardware. For those of you who are wondering, it managed to get a stability rate of 80.6% in the stress test, which means the performance can sustain pretty well over a long period of time for the most part. In Wild Life Extreme, the FPS is very low, at 14.1FPS, but that's expected given how intensive the test is.
As for battery life, the Apple iPad 10th Gen has a solid showing both in terms of runtime and standby. With a screen-on time of 4 hours and 2 minutes (mostly playing mobile games), it went from 100% to 9% over the course of 53 hours since it was charged last. If it had adaptive refresh rate, I foresee lasting even longer but as it is, it certainly is impressive.
Camera
Typically with tablets, I would skip out on talking about the camera since no one really uses it (except maybe kids). I just had to point out because of how surprised I am by it. The rear camera isn't what I would call flagship-class by any means, maybe if it's a flagship from 5-6 years ago, but it's still capable of capturing images relatively well with decent dynamic range, detail, and colours. It's biggest weakness is how grainy photos can be, which is forgivable since it's a tablet.
The biggest point of upgrade here is the front camera, which has moved towards the center, giving a more ideal position when used for video calls. Furthermore, the quality is actually pretty good for video calls, with the screen smartly brightening up to act as lighting for improved video quality. I still wouldn't use it for photos, but it's more than enough for those working away from the office, for online learning, or just to have fun with friends in calls.
The Good
There are a lot of good things to talk about with the iPad 10th Gen. For starters, the redesigned look is certainly sleeker and cleaner thanks to its slimmer body and more-rounded edges, making it look more akin to an iPad Pro. While the bezels aren't ultrathin by any means, it did get thinner, which is always a plus.
Speaking of bezels, it's worth pointing out that the screen itself is bigger, at 10.9-inches compared to the previous gen's 10.2-inches. It's also capable of showing nice colours with relatively vivid details despite not using their top-of-the-line display like the Pro model. You can make out small details like water droplets, bits of grass and more on HD videos with ease. I do have some complaints about it but that will be saved for a later section.
For those of you who want internet access wherever you go, you would typically go for the cellular model. I'm happy to say that this iPad comes with 5G support, so you can go beyond 4G LTE. Sure, many of us have yet to move to this new standard but that just means that you are futureproofed on this end and not miss out on significantly higher speeds somewhere down the road.
While the A14 Bionic chip isn't nearly as fast as the Apple M1 or M2 chip, the performance is great for this type of device. This is thanks to iPadOS 16, with the most of the apps being optimized well. You can run multiple apps at once split across the screen, move from one mobile game to another, and it runs pretty well. You can also take different elements, like pictures, from one window and put it to another window, further encouraging multitasking. You can customize different split-screen modes and configure your toolbar layout for a more seamless experience.
Paired together with the optional Magic Keyboard Folio and you get to experience the convenience of a tablet with multitasking capabilities close to a laptop. The keyboard has a very short 1mm travel distance with decent tactility, snaps to the iPad with ease while the stand ensures that it doesn't suddenly slip off on the surface its placed on. It's still rather stable when using it on my lap. I get about 96WPM on MonkeyType, which is only about 10% slower than on my desktop mechanical keyboard.
If you just want to watch videos or play games, you can easily remove the keyboard and still have the stand as the rear case and the keyboard are attached separately in a magnetic fashion. Don't get me wrong, if you want to multitask hard, a laptop / MacBook is still the way to go but if you only run a few apps / windows at once, the iPad might be the better choice. Just take the time to learn all the function keys, where the F1 to F12 keys are usually at, and you will have a much better time with it.
One interesting thing about this iPad is the volume rocker. The functions of the two buttons can interchange depending on your viewing orientation. In other words, if you were to watch a video and then decide to turn it upside down for whatever reason, volume up and volume down functions will be switched. This is a great touch by Apple as it encourages versatility in its usage and minimizes confusion as to which button is for what.
Lastly, the use of USB-C is always a great move. Given that more and more devices are using this standard, it means that users don't have to swap out their cables / chargers just to cater to the iPad. This can easily fit into your ecosystem of devices without issues. The fact that they still included a charger with this is also a plus. Hopefully, we'll get to see the iPhone make the transition soon as well.
The Bad
As much as there are good things about the iPad 10th Gen, there are also a number of drawbacks to consider. For starters, while I'm generally pleased with the screen, it is rather reflective and the brightness is on the lower side. At just 500 nits peak brightness, you might have issues using it under bright sunlight. Furthermore, the lack of adaptive refresh rate / ProMotion display, means you don't get that buttery smooth 120Hz refresh rate and miss out on further battery savings.
While the lack of a headphone jack is becoming the norm nowadays, I was hoping this iPad would at least retain its inclusion. If you want to use external speakers or have a private listening experience, you will either need to use an adapter, a USB-C headset, or a wireless one.
For our unit, we did opt to get an Apple Pencil to see what all the hype is about but unfortunately, we did have a number of issues with it. For starters, when used in tandem with the Magic Keyboard Folio, you don't really have a place to put it as the magnetic attachment has been taken up. Placing it anywhere but there will result in it falling off rather easily. As such, you will need to buy a separate sling that attaches to the case unless you don't mind carrying it in your pocket.
Then, we have the fact that the Apple Pencil still uses Lightning, so it doesn't pair well with this iPad given the USB-C port. You will need to use an adapter to pair it to the iPad, use it, and subsequently charge it. You can also charge it with an iPhone if you're using one but that's not exactly the most convenient way of going about things. This makes me think there will be a new USB-C Apple Pencil coming next year.
And then lastly for the Apple Pencil, there is a noticeable delay when writing anything on the iPad 10th Gen. It works fine but that delay can make it feel awkward and unintuitive, and I'm personally unsure what they could do to remedy this. Perhaps a software update or an upgrade for the Pencil itself but as of now, I can't quite recommend it with this specific iPad.
While I did praise its multitasking capabilities, especially when used with the keyboard, the lack of Stage Manager here is a bit of a missed opportunity. This means you don't have the ability to adjust display scaling to see more screens at smaller sizes and seeing your recently used apps on the left side. It's different from the standard taskbar on the bottom and while I wouldn't call it a dealbreaker, it's at least worth pointing out. Perhaps a future update will change that.
For a lot of products, the lowest storage option available is usually a satisfactory amount for most people but in the case of the iPad 10th Gen, that isn't the case. Starting out at 64GB, it's definitely quick to fill up so you'd definitely need a iCloud+ subscription, but even that isn't exactly ideal. While going for Wi-Fi only is a viable option, you should definitely go for the 256GB one unless you're a really light user.
Lastly, while this model does bring a lot to the table, it unsurprisingly means you have to pay more for it. The 9th Gen starts and maxes out at RM1,599 and RM2,999 whereas the 10th Gen starts at RM2,099 and RM3,599. That is a noticeable amount more to fork out for it across its entire range.
iPad 10th Gen Verdict
The Apple iPad 10th Gen has a lot to offer, including features found on the Pro models, and it does so relatively well. It's even better when used together with the Apple Magic Keyboard Folio. Whether it's worth it for you or not is dependent on whether its use case is relevant to you or not as the 9th Gen might be able to do it just as well but at its current state, I wouldn't recommend artists to buy this with the Apple Pencil to do their work.
At the end of our iPad 10th Gen review, I award this smartphone with our Silver Pokdeward.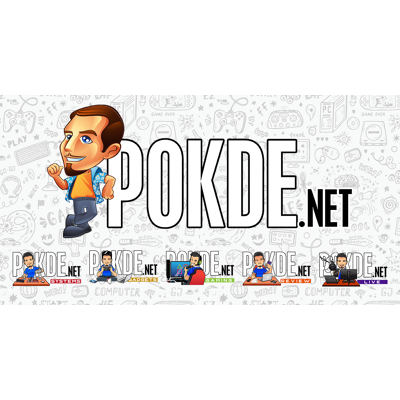 For the next year or so, I will be using this iPad instead of my usual work laptop to see how viable it is compared to a conventional laptop. You might hear from me again about this somewhere down the road. In the meantime, check out our review of the iPhone 14 Pro by clicking right here.