Review
ASUS ROG G752 (VY) Gaming Laptop Review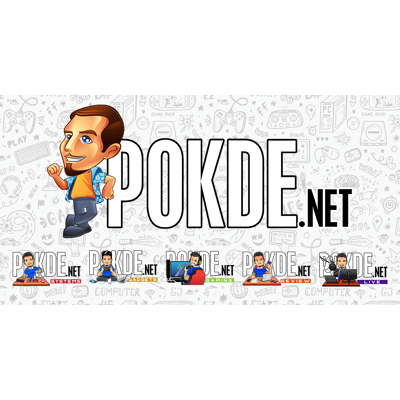 Positives
One of the most beautiful laptops I've seen!
Core i7 6700HQ CPU!
nVidia GTX980M!
NVMe PCIe SSD!
Impressive Bloatware ironically!
IPS FHD with GSYNC! OMG!
Too much more to list, that I had to use exclamation marks for each of these!!!!!!
Negatives
By the time I have cash to buy this, there will be a new generation already :(
I've owned and reviewed quite a number of ROG hardware in my life. It's a complicated relationship really. There are times when Asus has been unable to deliver the product that deserves to carry the ROG emblem and I have been completely honest with our relationship as you would have seen in my reviews in the past. I keep telling Asus that if you are going to have a product with an ROG logo on it, don't settle for less. It has to be ahead of all other products available in the market and it has to be bullish. So you could have guessed how excited I am meeting up with my long-term relationship partner once again in our review. Today, she is dressed up as Asus ROG G752 with a VY variation and I was left stunned for at least 30 minutes when I saw her.
Unboxing the ASUS ROG G752
THIS is what I'm talking about! THIS, right here! This is what makes an ROG! When you get yourself one of the Asus ROG G752, you will be presented with a box so huge, it takes up two seats in your car! And if this is your first time buying a 17″ laptop, you would be wondering how come your 18″ wheels looks smaller than a 17″ laptop's box. Different by a LOT! Well, that's because the HUGE black box with an ROG logo on it actually contains more than just a laptop. You read that right! Unboxing the Asus ROG G752 is an experience of it's own this time around! 

So inside the box, you will find the Asus ROG G752 laptop in a separate box (to convince you what a 17″ laptop box looks like), a sleek looking ROG backpack, Asus SICA mouse and Asus Cerberus gaming headset. This makes the perfect Xmas gift if you ask me wink. Now take a closer look of the items removed from their packaging because I will not be going into details of the rest of the items other than the Asus ROG G752 laptop which is what this review is all about.
You see, packaging is the first impression for a brand to "connect" with their customers. Most people couldn't care much about packaging of a product, but this would definitely not go unnoticed. And this is how you can engage with your customers so well, they start having a perception of what ROG Experience is all about. I have to say, this is the first time Asus did this correctly. Kudos to Asus!
Specifications
CPU
Intel Core i7-6700HQ @ 2.6 GHz
RAM
16GB (2 x 8GB) 2133 MHz DDR4 (expandable up to 64GB)
GPU
NVIDIA GeForce GTX 980M 4GB GDDR5
Storage
1 x 128GB Samsung NVMe PCIe SSD
1 x 1TB HGST 1TB 5400rpm 8MB Cache HDD
Connectivity
Integrated 802.11 ac or 802.11 a/g/n
1 x USB 3.1 TYPE C port(s)
4 x USB 3.0 port(s)
1 x RJ45 LAN Jack for LAN insert
1 x HDMI
1 x SD card reader
1 x AC adapter plug
Display
17.3″ Auto IPS FHD (1920×1080) with GSync
1 x mini DisplayPort
1 x HDMI Port
Audio
2 stereo speakers + 1 subwoofer
1 x Microphone-in jack
1 x COMBO audio jack
Power
8Cells 6000 mAh 88 Whrs
Dimensions
428 x 333 x 23 ~51 mm (WxDxH)
Weight
4.4 kg
Appearance
This is going to be a pain for me. Where do I start? The metal brushed finishing? The fine lines across the machine? The sporty grille at the back? The artistic finishing? Everything is so perfect about this machine, I don't even know where to begin. But if you ask me, the part that I really loved about this machine was the immaculate details they have thrown throughout the design.
If you think that was not enough, there's more of this design even at the BOTTOM of the machine. Who would care about what's at the bottom of the machine? Well, I would. Especially when I'm going to be upgrading the hardware and need to open it up. This is the bottom shell of my ROG baby. And only I have the authority to explore this area. And it has to be personal… VERY personal!
Lined-up right after the engraved design, has to be the next thing I would spot but the first thing everyone else would – the grille! And let me tell you something. There are plenty of laptops that have these sporty looking grilles. But when was the last time you actually got a stub together with these grilles? What stub you ask? Check it out:
THAT stub. That black thing stuck in the middle of the grille. This stub doubles with two functions – protection and care. While having it on the grille, you can insert the laptop in your bag. The stubs are wide enough that your grille will not touch the sides of the case you are inserting it in, providing longer life to the grilles. Apart from that, you can use them to clean the grille. They fit tightly and you can just rub them across the grille and you would have shining, fresh look, ready to intimidate your rivals!
The housing shell, of course, is another story altogether.
Instead of the usual black and red, Asus decided to make this one stand out separately. The burshed aluminium design is given the name "Armor Titanium" while the glossy orange color carries the "Plasma Copper" name tag. It feels robust, and it is robust! Though I wouldn't want to do a drop test on this one considering the price tag it's carrying.
So let's view the list we have here. On the right side of the laptop, we have plenty of connectivity options. From the left most deep breath, we have the headphone jack, microphone and audio out sockets. This is followed by the new in market Intel Thunderbolt (USB 3.1) Type-C, 2 x USB 3.0, 1 x Mini Display Port, 1 x HDMI, 1 x RJ45 LAN port, and at the end, we have our power socket. Pretty long list.
Things get neater on the other side. We have a Kensington lock socket, and another 2 x USB 3.0 sockets followed by a DVD-RAM and a SDcart slot. Pretty much all that is needed for a real gamer~
User Experience
I'll leave this for your eye-candy pleasure. This will be the best way to start our user-experience:
I know! I know! This is slicker than slick! I call it the waterfall effect. If you are an ROG fan, you would be looking forward to the GX700 monster laptop that looks very similar to our G752 here except that it has water-cooling capabilities. If they have this effect in the GX700, that would make it COMPLETE!
Anyway, I have to move on, or else this article will get unnecessarily lengthy. But you can't blame me because literally everything is enticing in this babe. For example, the IPS display that we have here. This is a 17.3″ IPS display with FullHD output and GSync support. AAARRGGGHHH! This is such a sweet spot! Thank you Asus! Thank you for removing the stupid 4K resolution out and coming back to FHD! I mean, I'm a lover of 1440p but 1080p will do just perfectly! Full-HD + GSync means you will no longer have tearing when playing high-end games at high resolutions! And I won't lie to you, the display is so beautiful to watch, we felt like throwing away our G552 machine!
But just having a beautiful display is not enough. You need a powerhouse to make things work at this scale. But fear not. Under the hood, we have an Intel Core-i7 6700HQ processor that is clocking around 2.6GHz to 3.0GHz (Boosted) area, coupled to 16GB DDR4 2133MHz ram that could be expanded up to 64GB if your pockets are deep and to kill everything else, we have an nVidia GTX980M with 4GB of dedicated GDDR5 VRAM.
And if you are still thinking that's the end of it, let me tell you this. All those horses are not going to be useful if our I/Os are not taken well care of. To which, we have the latest in market Samsung NVMe 128GB to run our Operating System backed by a secondary HDD, the HGST 1TB 5400rpm 8MB cache backup drive which I would naturally take out and throw in the dustbin to be replace with a higher caching and speed option. I'm much more interested in the NVMe here which has a much higher sequential read and random write capabilities. If you think that HDD doesn't matter, you have definitely not tried NVMe and you should just stay in your AHCI world. When we were running our CSGO off the HGST drive, we had jitters at high shadow renders so much so, that the game would freeze for 2 seconds. And once we shifted it to the NVMe, not just we had no jitters at all, we were constantly recording 60fps clocks at ultra resolution with a max-drop of 43fps. That means, 30fps was literally just a pick in the GTX980M's tooth!
To channel our sound, we have 2 speakers and one built-in subwoofer but this was nothing much difference from the previous generation and I personally think it's already loud enough for a laptop. Besides, you got a Cerberus for free, you're not going to use the speakers as much. At the very most, perhaps at 40% max?
I think that's enough about the specs. I'd like to move on to the next much more interesting part of this machine. Yes, it's not over yet!
You see, all this while, I have never been a fan of bloatwares. Other than my past days with HTC Sense, I have never been interested in bloatware at all! It's garbage and nuisance taking up precious space on your rig. And all this while, Asus has only bundled clunky and buggy bloatware that was nothing but utter rubbish. I wasn't any interested this time around, but for the sake of review, I had to at least check it out. And i was actually taken aback.
I started off with the ROG key..
And I was presented by the ROG Gaming Center..
And I stood that in awe as to how smoothly it was performing and how interesting Asus had made the UI on this! You can check your CPU and GPU whereabouts in one screen, so perfectly defined, I ended up coming to this space a LOT! But that was not the only reason why I was here. The dots connect from here. The first part that I explored was the ROG GameFirst 3 that allows you to optimize and gauge how your games are behaving on the system. Whether it's Network related, or storage take-up, this one application provides an immediate insight in a beautiful and noob-ready way!
Then you can move on to the XSplit Gamecaster application that allows you to record your gameplay. And being an owner of the ASUS ROG G752, you are entitled to an unlimited XSplit Recording License courtesy of Asus for their ROG supporters. You think I'm kidding when I say unlimited? See it for yourself!
Then, we move on to our shortcuts. As a heavy user, you would need Macro keys all the time. The ASUS ROG G752 comes with 5 macro keys that you can define separately in 3 different profiles. That means, THIS:
is connected to THIS:
I won't explain any further as it's pretty self-explanatory already. It just couldn't be simnpler!
Okay, what next? Oh, yes! Hotzone Lightning! In your Gaming Center, there is one toggle button that is dedicated to the ASUS ROG G752 keyboard. It's called the Hot Zone Lightning. When you switch it ON, you get this:
This bugger is telling you which part of the keyboard is hot and which one is cool. How cool is that? I mean, that is hot! I mean… Well, you get it!
Here comes the part where I justify why I didn't really care to elaborate on the speakers and why throwing in a Cerberus headset is a WIN from Asus! Because we have another app for this – The Sonic Radar 2 that will allow you to customize your experience based on each environment separately!
Of course, the ASUS Splendid is here. This one is nothing new, but worth noting considering our display is a total WIN this time around:
And finally, if all that is not enough for you, ASUS has a gift box for you:
Gosh! That was a LOT to digest! I mean, seriously, if you want to explore any further, just get this machine already. I'm not sure if you have been following the article up to this point yet but if you are, that ends our review for the ASUS ROG G752!
I'll just leave this here for extra poison:
ARVE Error: need id and provider

Conclusion
A very sleek laptop. Packed with performance. A beast with beauty. With Asus throwing in so much freebies. THIS, my friends, is what I keep telling people about the REAL ROG Experience! When you hold it, you can tell that you are grasping to an ROG laptop. When you use it, you can tell that you are at the top of the world. When you are carrying it, you can proudly flash the badge in the eyes of your competitors. After all these years, Asus finally delivered! ASUS ROG G752 at the moment is my favorite machine! Well, although I can't afford one :(