Review
ASUS ROG Phone 6D Review – It's Great, But Why?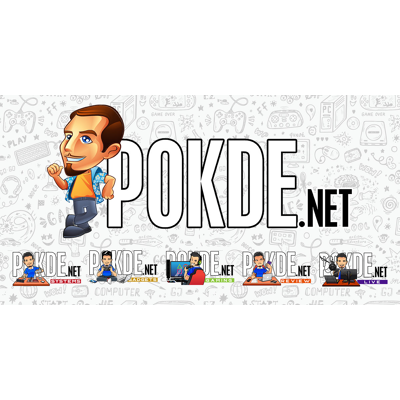 Overview
It's back and with a brand new chip, introducing the ASUS ROG Phone 6D. Can the MediaTek Dimensity 9000+ provide something different to the table? Let's find out.
RM3,499 (ROG Phone 6D)
RM4,999 (ROG Phone 6D Ultimate)
Positives
+ Solid performance
+ All-day battery life with satisfying charging speed (65W)
+ The best looking ROG Phone thus far with good build quality
+ AirTriggers are great to have, support has improved
+ Large, excellent AMOLED display with fast response and 165Hz refresh rate
+ Loud stereo speaker setup with good audio quality and a hint of bass
+ Good size for one-handed use
+ Wide angle and telephoto camera produce nice results
+ Attractive price point
Negatives
- Rather heavy
- No wireless charging
- Macro camera fixed focus is a bit too far
- Not much different from ROG Phone 6
- 6D Ultimate is too pricey
- Only IPX4 water resistance
Unboxing the ASUS ROG Phone 6D
Inside the box, you can find the following items:
USB-C to USB-C cable
65W charger
ROG Armor case
SIM ejector tool
ROG phone user guide
A matte plastic card
The ROG Phone 6D smartphone
Specifications
CPU
MediaTek Dimensity 9000+
1 x 3.35GHz Cortex-X2. 3 x 3.20GHz Cortex-A710 and 4 x 1.80GHz Cortex-A510
4nm
GPU
Mali-G710 MC10
Memory
12GB LPDDR5
Storage
256GB UFS3.1
Display
6.78" 20.4:9 2448×1080 (395ppi) 165 Hz
1ms AMOLED HDR10+ certified
720 Hz touch sampling rate, 23 ms touch latency
Brightness: 5 nits to 800nits @ APL100 + HBM or 1200nits @ APL1
111.23% DCI-P3, sRGB : 150.89%, Delta E average < 1
Contrast ratio: 1,000,000:1
Front 2.5D Corning Gorilla Glass Victus
SGS Eye Care 6.5% & SGS Seamless Pro (120 Hz)
AS coating for reducing friction when hand sweating
Camera
50MP f/1.9 wide angle Sony IMX766 main sensor, PDAF
13MP f/2.2 ultra-wide
5MP macro camera
Selfie camera
12MP Sony IMX663 sensor
Connectivity
IEEE 802.11 a/b/g/n/ac/ax(6E)
2×2 MIMO
3 Antenna Wi-Fi-Direct support
UL 2×2 MIMO, Bluetooth 5.2
Bluetooth Profile: HFP + A2DP + AVRCP + HID + PAN + OPP
Additional Bluetooth audio codec: LDAC + aptX + aptX HD + aptX Adaptive + AAC
Battery
6000mAh
Dual 3,000mAh batteries MMT design
65W (21V 3A) PD3.0 / QC5.0 / Direct Charge adapter
Dimensions
173 x 77 x 10.4 mm
Weight
239g
Colour
Space Gray
Ingress Protection
IPX4
Performance
Kicking off the benchmark suite with Antutu v9, the ROG Phone 6D has a stellar start as it easily achieved the top spot here. This means that the Dimensity 9000+ is packing quite a lot of firepower, CPU-wise at least, so not using a Snapdragon chip doesn't mean you get weak performance.
A similar pattern can be seen in Geekbench 5, though it does perform significantly better in X-Mode. Highly likely, it doesn't need to run in high power most of the time to be more battery-efficient, but it can really go the mile if you ever need the performance. The only devices that beat it are the iPhones, which shouldn't be a surprise.
Moving on to 3DMark, we decided to only focus on Wild Life as most flagship and gaming devices nowadays are too strong for the other tests. It performs reasonably well in Wild Life Unlimited, with a stability rating of 81.6% and 99.6% for standard and X-Mode respectively. This means that generally, you can expect consistent performance over a long use period.
This is likely due to the improved GameCool 6 thermal system, featuring Boron Nitride thermal compound, larger vapor chamber and graphite sheets for better heat dissipation. I genuinely believe you don't need the AeroActive Cooler 6 to keep it running cool for most mobile games out there. Compared to the ROG Phone 6 Pro, the 6D loses out here likely due to the Pro having a stronger GPU, but the difference won't amount to much when you're actually gaming.
Lastly on PCMark's Work 3.0, the ROG Phone 6D already had good numbers in standard mode, but it nearly crushes the entire competition in X-Mode. The only thing that managed to beat it is the ROG Phone 6 Pro in X-Mode with its Snapdragon 8+ Gen 1 chip. If this isn't clear enough for you, then let me spell it out; the Dimensity 9000+ chip is a great chip as far as general performance is concerned, and is more than enough for everyday use.
For the battery life, we couldn't include the ROG Phone 6 Pro here as I realized that it had adaptive brightness enabled during the PCMark Work 3.0 endurance test, which explains the unnaturally high numbers. Regardless, the ROG Phone 6D still managed to give out impressive numbers, and you're better off using the Auto refresh rate instead of intentionally using the lowest one to save battery. You can easily expect all-day battery life unless you're doing a mobile gaming marathon.
It's great that ASUS decided to include a 65W charger in the box, as I believe it's more than adequate for most users. Some devices aren't including chargers and while other competitors are including chargers as high as 120W, that is more of a luxury at this point. I can say that for sure as I get good charging speed out of this, and here are the results:
15 minutes = 49%
30 minutes = 83%
36 minutes = 100% 
Camera
Gaming phones aren't usually great in taking photos but just like its Snapdragon counterpart as well as its predecessor, that isn't the case with the ROG Phone 6D. It's worth noting that despite having 50MP, it saves the images in 12.5MP pictures as it's using a Quad-Bayer sensor, but there is a mode that allows you to capture 50MP photos.
Generally, pictures come out relatively pleasing with good contrast and more natural colours as opposed to being oversaturated or bland. There is some heavy sharpening, especially with smaller details, but no artifacts here. There is no telephoto camera but it can capture decent 2x digitally zoomed shots.
The telephoto camera is comparable but certain things may look a bit odd depending on what you capture, likely due to the chip's ISP. The macro camera isn't particularly bad but the lack of autofocus is a bit of a shame since the fixed focus is a bit too far to take decent macro shots. The front camera is pretty decent, and it easily differentiates the subject from the background for bokeh shots, but pictures can come out a bit grainy and the skin softening effect can be rather extreme at times.
The Good
The ASUS ROG Phone 6D was a bit of an oddity for me when you consider the other variants that exist. After laying my eyes on it, this is arguably the best looking one with its Space Gray colour scheme. Phantom Black looks too bland and Storm White is too flashy, so this hits the perfect spot. However, looks are subjective so it might not necessarily be your cup of tea.
Just like the other variants, the use of AirTriggers is great as you have more options in how you would to interact with mobile games. Sure, not every game will support its use and at times, the results can be weird but more and more games have added support for it so it shouldn't be a problem. Personally for me, I would prefer physical buttons but I'd rather have this than to have none at all.
Unsurprisingly, the display on the ROG Phone 6D is one of the best around. It has a whopping 6.78-inch AMOLED display with Full HD+ resolution, 165Hz refresh rate, 720Hz touch sampling rate, and peaks out as 1,200 nits brightness. In simpler terms, you get a large display that is smoother than most other devices in the market, has fast response, and is capable of producing vibrant colours. Together with its excellent stereo speakers that produces loud, clear audio with a hint of bass, this is a multimedia beast that is great for games and videos.
In terms of size, I personally feel that this hits a nice spot as it's big but it's longer than it is wide, making it easy to use it with one hand. This length also makes it more comfortable to hold and control as the AirTriggers are more spaced out and you get to see more with your fingers not blocking the screen as much compared to shorter, wider displays.
Lastly, I personally believe the ROG Phone 6D hits a good price point as it retails for RM3,499, and I already some online stores selling it for RM100 cheaper. You get a good, flagship-level smartphone with great performance and good cameras, ideal for a daily driver. The only issue you'd face would be picking between this or the Snapdragon version, and the choice is yours to make as you can't go wrong with either.
The Bad
While I did mention that I like the size of the ROG Phone 6D, I personally feel that it could be a bit lighter. At 239g, it is a heavy device, and it's definitely gonna be an issue if you put in your pockets as your pants might slide down. If you're the kind of a person who puts their smartphones in a carrying pouch, bag or something similar, then this wouldn't be a problem for you. I don't really feel that it's too heavy to hold as the weight is distributed fairly evenly across a long device, so it's not tiring to hold for long hours.
Like other ROG Phones, this one lacks wireless charging. For most people who are considering a gaming phone, they would emphasize more on fast charging rather than this but giving people the option would have been nice. The lack of it is certainly not a dealbreaker, but it's at least worth pointing out.
Another issue I have with the ROG Phone 6D is that it's not much different from the standard ROG Phone 6. Especially when you consider the same retail price, I don't see the point of offering both in the same market. It's understandable if they offer both in different markets / countries as it might be more cost-effective to use one chip in one region over the other but to offer both in the same market is an odd choice.
If I had to pick, I would choose this one as it has better thermal efficiency on its own, but that comes at the cost of a weaker GPU. If you want as high of a performance as possible, going for the standard ROG Phone 6 is fine since the heat issue can be countered with the use of the AeroActive Cooler 6. This is why I say you'll be fine either way, it's just a matter of use case.
One thing worth pointing out is that for water and dust resistance, it only has an IPX4 rating. This means that it wasn't tested for dust resistance but for water resistance, it is resistant to water splashes in any direction. It would be fine against some rainwater and sweat but ideally, you wouldn't want it inside a body of water regardless of depth. I personally feel that it could be better since plenty of other devices today have reach IP67 or IP68 but I believe it can't go any higher for now due to its thermal system.
Lastly, and this isn't a problem with this device specifically but rather with the ROG Phone 6D Ultimate. At RM4,999, I don't quite see why you would want to spend that much, an extra RM1,500 to be precise, just to get the AeroActive Cooler 6, AeroActive Portal, and an extra 4GBs of RAM. That money could be better put towards accessories for the standard model, other items, or for a rainy day. 12GB RAM is plenty enough already, 16GB is just overkill.
ASUS ROG Phone 6D Verdict
The ASUS ROG Phone 6D is an excellent choice not just for gaming but also for everyday use. We're already past the point of gaming phones severely lacking in the camera department and it has become a viable all-rounded with great performance to boot. Your only dilemma would be choosing between this or the standard ROG Phone 6 but either way, both devices will be more than able to serve you well.
I do believe we have come to the limits, or close to it, for high end smartphones that the benefits of having a stronger chip is minimal for the most part. For next year, the focus should either be on efficiency, having more apps take full advantage of strong hardware, or an evolution to justify pushing the limits of performance even further other than just Genshin Impact. After all, what's the point of pushing to 240Hz if most apps and games ends up throttling or can only do 60FPS and run at 60Hz at best?
At the end of our ASUS ROG Phone 6D review, I award this gaming phone with our coveted Gold Pokdeward.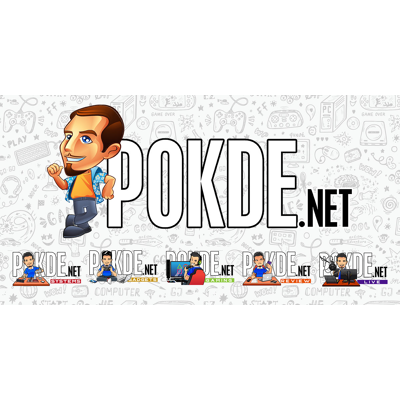 Big thanks to ASUS Malaysia for sending us this gaming phone for the purpose of this review.