Review
ASUS ROG Rapture GT-AX6000 Review Fast and Secure , you will never get Lag with this Router.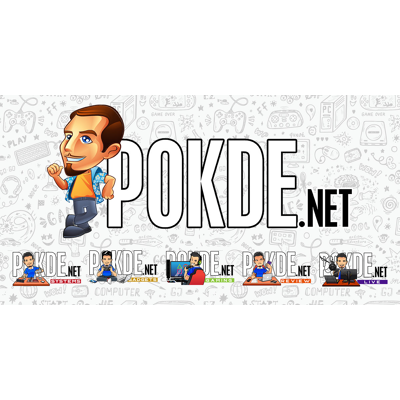 Overview
-GT-AX6000 is powered by a 2.0 GHz quad-core 64-bit CPU
-Triple-level Game Acceleration
-Complete Security for Everyone
-Whole-Home coverage
Positives
-Excellent Wi-Fi performance
-Tons of Features and Gaming prioritization
-Great Security
-AI Mesh Supported
-Great Looking Design with ROG theme
Negatives
-No RGB Lighting for The Antenna ( nitpicking :-p )
-Premium Price
Fast , Secure and you will never Lag while using this ROG Rapture GT-AX6000 Router . When it comes to gaming , latency is the most important part regardless if you're playing a fast paced game or slow paced ones. If your home network has multiple users using your internet such as streaming , downloading and browsing concurrently, you might have continuous latency issues with your gaming sessions.
ASUS ROG Rapture GT-AX6000 is everything you need to have a fast, secure and smooth gaming experience . Packed with the essentials to make your gaming experience smooth such as Triple-Level Game Acceleration, Mobile Game Mode and Gear Accelerator. Lets take a look at the router.
Unboxing and Appearance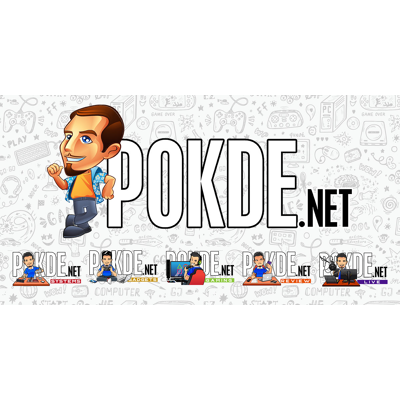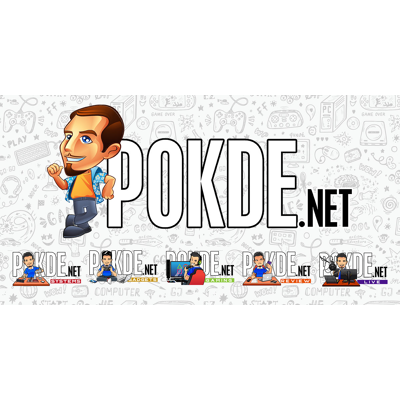 As you know ASUS ROG products mostly come in red and black theme, and it's similar here, making the design of this router totally badass. Not too bulky and not too slim, just nice. The awesome looking antenna design is a major plus, something rather refreshing than the usual boring antennas. You're definitely bound to get compliments from whoever sees this router in your house.
Closer look at the top body base, we can see the ventilation cut outs making the letters ROG and on the right side is the ROG logo with RGB lighting, as usual the LED indicator for your WAN, LAN, Wi-Fi and power .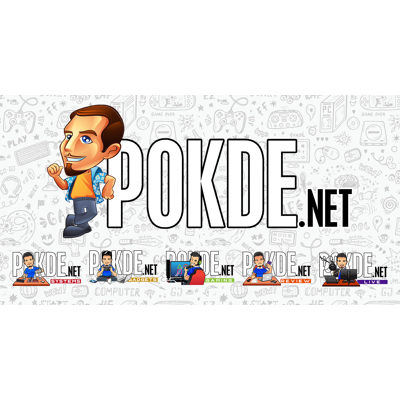 There are 4 Gigabits LAN port, 2.5Gbps WAN port, 2.5Gbps LAN port, 2 USB port 2.0 and 3.0. GT-AX6000 ports are programmable to WAN aggregation letting you combine 2.5 Gbps port and 1 Gbps port to unlock up to 3.5 Gbps of WAN, also using LAN aggregation, you can bond two 1 Gbps LAN ports together to create a 2 Gbps LAN connection.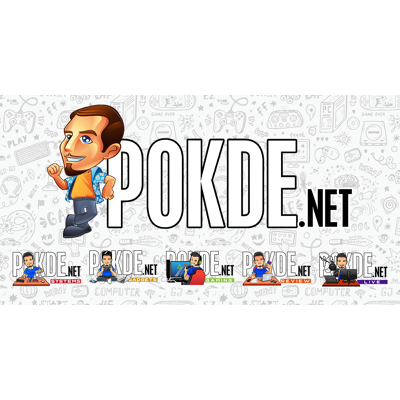 Upon firing up this router, I think I got hit with a straight up disappointment; why are the antennas are not lit up? Imagine them having pulsating effect like an alien spaceship that would be totally awesome given the looks of it is already nothing short of a spaceship. The red part of the antenna is just a clear hard plastic. Dear ROG… you heard me…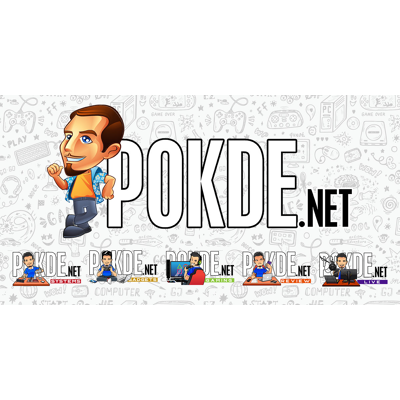 Specifications
Data Rate
802.11b 11 Mbps
802.11a/g 54 Mbps
802.11n 600 Mbps
802.11ac (2.4 GHz, nitro-QAM) 1000 Mbps
802.11ac (5 GHz, nitro-QAM) 4333 Mbps
802.11ax (2.4 GHz) 1148 Mbps
802.11ax (5 GHz) 4804 Mbps
Operating Frequencies

2.4 GHz

4

x

4

, 5 GHz

4

x

4

Encryption

WPA/WPA2/WPA3

–

Personal




WPA/WPA2

–

Enterprise




WPS support

Antennas

4

detachable

antennas

LED indicator

s

7

indicators

Wi-Fi

6 Features

MU

–

MIMO,

OFDMA,

160

MHz

channel,

TWT,

BSS

coloring,




Beamforming, 1024

–

QAM

Gaming Features

Gaming Port

, Mobile Game

Mode

, Gear Accelerator

, open NAT

,




VPN fusion

, Game Boost,

Gamer VPN

Router Features

ASUS

Router

app,

AiMesh,

Traffic

Analyzer

,

AiCloud,

WAN




aggregation,

L

AN aggregation

,

3G/4G data sharing,

DFS channel




selection,

multiple

SSIDs,

AiDisk,

IPTV support, Roaming

A

ssist

ant

,




AURA RGB

Security Features

AiProtection Pro,

parental controls

,

guest network

, VPN support

,




Instant Guard

Management Features

UPnP, IGMP, IGMPv2, IGMPv3, DNS Proxy, DHCP, NTP client, DDNS,




PPPoE, Port trigger, Port forwarding, DMZ, system event log
VPN

Server

:

IPsec Passt

hrough,

IPsec VPN server, PPTP Passthrough, L2TP




Passt

hrough,

PPTP server,

OpenVPN server

Client : PPTP client, L2TP client, OpenVPN client

Ports

WAN

1 RJ

–

45

2.5 G

bps




LAN

4 RJ

–

45 10/100/1000 Mbps

,

1 RJ

–

45

2.5 G

bps




USB

1 USB 3.2 Gen 1

, 1 USB 2.0

Chipsets

CPU

BCM

4912




2

GHz

B

CM6715




5

GHz

BCM6715

Memory

256 MB NAND Flash,

1 G

B

DDR4

RAM
Dimensions

337.7 x 196.0 x 220.9 mm / 13.3 x 7.7 x 8.7

"

(with

antennas

)

Weight

1121.4

g

/ 2.47 lb

Buttons

Power

switch

, reset button, WPS byp

ass

, LED control button

Accessories

AC adapter, RJ

–

45 network cable, Quick Start Guide

, warranty card
Testing Methodology
| | |
| --- | --- |
| Server | Maximum 1Gbps port |
| Wi-Fi 2.4Ghz | Auto |
Wi-Fi 5Ghz N/AC/AX
Wireless Mode N/AC/AX Mixed

Channel Bandwith 160Mhz

Control Channel 64

Desktop
LAN 1Gbps

Wi-Fi 6 ASUS PCE-AX3000
| | |
| --- | --- |
| ROG RAPTURE GT-AX6000 Fimware | 3.0.0.4.386_48377 |
| | |
| --- | --- |
| Software | LAN Speed Test V4 (LST) |
AX CARD / ADAPTER
ASUS PCE AX-3000

ASUS USB-AX56
I will be doing a test based on real world usage scenario, so we can get results that closely resemble as your home network. Take note that the maximum bandwidth on my network setup is 1Gbps and using CAT5E cable.
LAN Speed Test Desktop to Server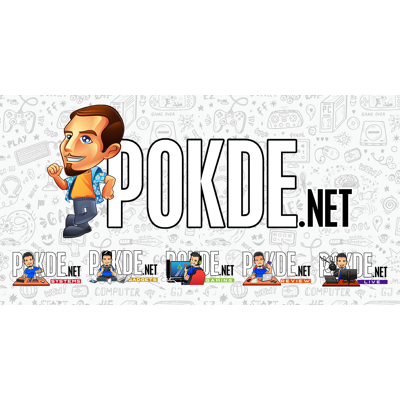 As you can see the results show 874Mbps upload and 889Mbps download, really close to 1Gbps. Accounting the length of the LAN cable from Client to Server which is around 25m length, these are already good results for the LAN test .
1GB dummy file transfer using Windows 10 network sharing system Client to Server and Server to Client, results are pretty much the same as using the LST software .
Wi-Fi6 AX Test Desktop to Server
| | |
| --- | --- |
| Desktop Wi-Fi AX card | ASUS PCE AX-3000 |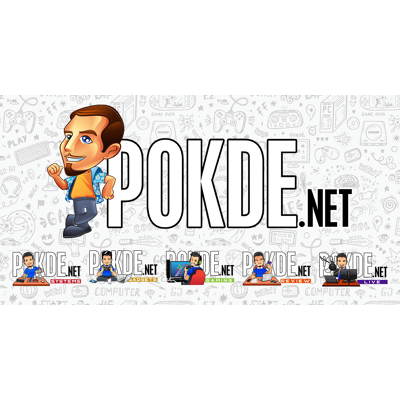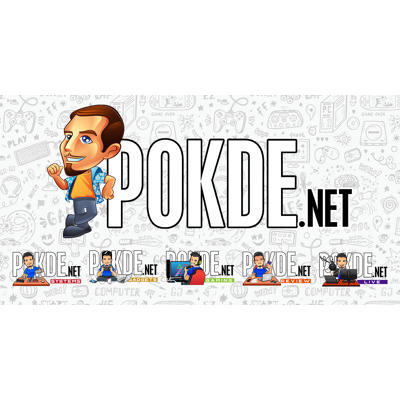 Impressive results 3 meters away from the ROG GT-AX6000. Windows 10 network sharing system result shown differently and much better compare to using LST, judging from the result, the Wi-Fi performance when the ROG GT-AX6000 are in the same room with your device will perform outstandingly without hiccups.
Internet Test and Wi-Fi Range Test
| | |
| --- | --- |
| Client Wi-Fi Adapter | ASUS USB-AX56 |
| | |
| --- | --- |
| -50 dBm | Anything down to this level can be regarded as excellent signal strength. |
| -60 dBm | This is still good, reliable signal strength. |
| -67 dBm | This is the minimum value for all services that require smooth and reliable data traffic. |
For the range test I'm using SpeedTest to monitor the performance and we will see the effective Wi-Fi signal strength (-dBm) through few level of range.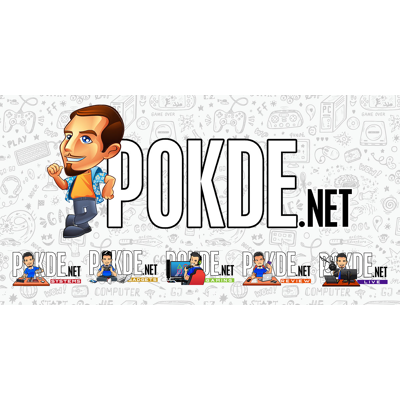 Speedtest only with Wi-Fi AX*
LEVEL 1
LEVEL 2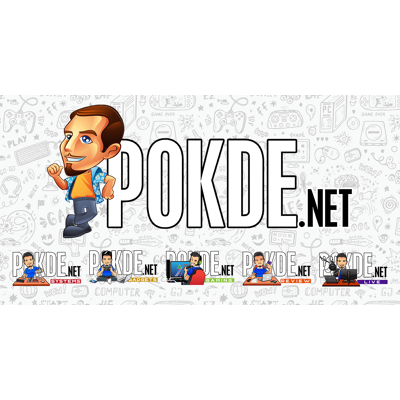 LEVEL 3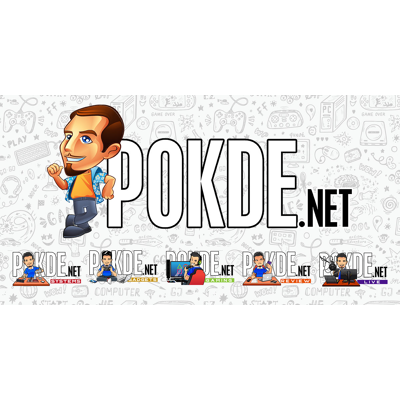 LEVEL 4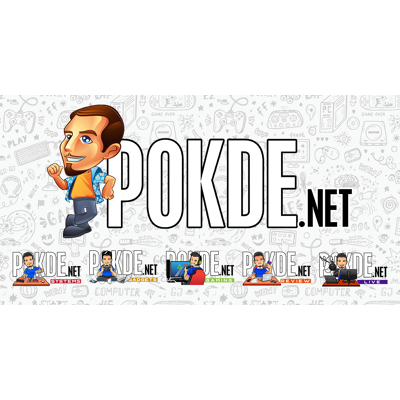 Surprisingly a single unit of ROG Rapture GT-AX6000 itself is able to cover my whole house without a problem, of course my house has very little interference points so performance wise will depend on your location depending on how busy is surrounding Wi-Fi interference. 10% performance loss on level 4 test and the signal already drop to -70dBm for the AX Wi-Fi, I personally will switch to 2.4Ghz Wi-Fi anything that's over -70dBm for a more reliable connection.
That conclude our testing for the router performance, in conclusion a single ROG Rapture GT-AX6000 router can single-handedly handle your most busiest home network with more than 10 users without any hiccups, furthermore it can cover a single story 1500sqft house without needing any range extender.
Features, Interface and Security
When it comes to the router interface, I admit , ASUS routers have one of the most friendly user interface, easily understandable even if you're not a network expert. Here is the Demo UI if you want try it out before buying an ASUS Router https://demoui.asus.com/
However, Rapture GT-AX6000 UI is a little bit different than the standard UI because of the ROG theme but the layout is pretty much the same. Sadly there is no DemoUI for the ROG theme interface so you have to buy the ROG Rapture GT-AX6000 to experience this. I can only say, it's worth it!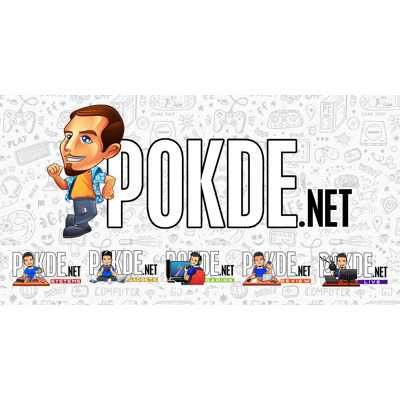 One of the features highlighted for this router is the Triple-level game acceleration, which will prioritize your gaming port and packet so you can have a smooth gaming experience and lower latency. Concept of this feature is the same way as using QoS,  but ASUS made it easier for you by implementing a click and forget method.
Imagine your home network has more than 10 heavy users downloading, streaming or even playing game at full capacity of your internet bandwidth, without the Triple-level game acceleration feature you will have a higher latency in game, standard behavior of a router will give more bandwidth to the user that has better signal and heavy use of the bandwidth, so with the acceleration feature the router will prioritize any games port or packet before anything else , just game away and have fun!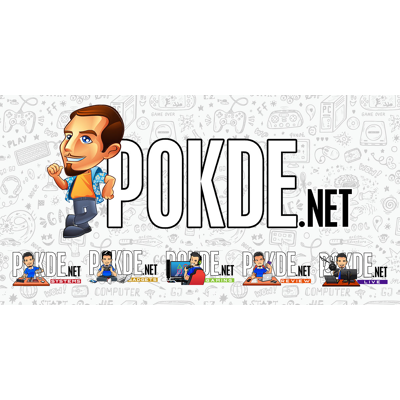 Advanced users can totally utilize the Wi-Fi Radar feature to min-maxing the router performance , you can do a Wi-Fi site survey to check signal interference base on your surrounding area and you can configure the router to log report on advance information data for you if you needed it.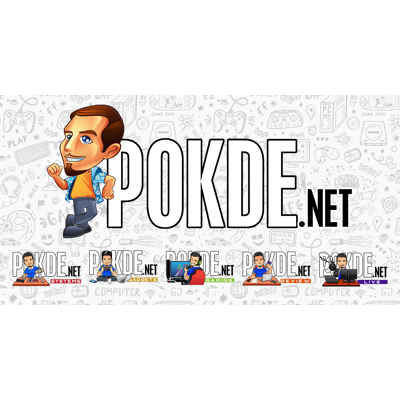 The best part of the router that I like is the security. With AiProtection feature you can just one click scan and it will show you which part need to be checked to increase its security. To be honest if you are kind of a forgetful guy like me just note down any password you set up for this router.
The router itself will protect your home network incoming threat from the internet and prevent it before reaching your devices, and with its Two-Ways IPS protection system any infected devices connected will not gonna effect any other devices in your network.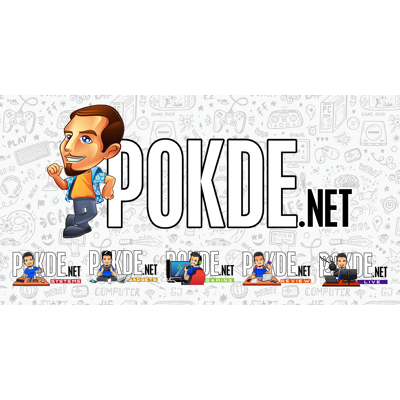 Rapture GT-AX6000 UI also can be accessed via a mobile app:- just install the app on you mobile phone and connect to your home network the app itself will detect the router automatically .
Here is the example of the UI when accessing the router using the mobile app .
Best Feature Ever!
You have a fancy router, now its already in the middle of the night and you have to sleep because have to work in the morning. Your fancy router have the most bright LED indicators and flashing RGB lights in your room , you are the type of person who need a total darkness to be able sleep like a princess. Only one button to do it all , just a five second press all the lights will be gone. This is really handy especially if you share your bedroom with the router.
Conclusion
ASUS ROG Rapture GT-AX6000 is a premium router packed with features that are catered to serious gamers or any dedicated home games server, with games prioritization port and packet that will ensure you smoother lower latency making gaming a bliss to any gamer out there.
Coverage wise is amazing just the router itself can cover approximately 1500sqft house with no problem. Speed and performance of the Wi-Fi AX are excellent but of course your device also need to have the Wi-Fi AX technology to be able to get the full benefits of Wi-Fi AX.
Security is on its maximum level to ensure your data or any device connected are safe from threat, just enable AiProtection feature and the router will do everything to ensure a safe home network for all of your devices.
Serious gamer or any user who need a router that will do everything to protect your devices and server can consider this router in your arsenal. Price tag is premium for this kind of router, SRP at RM1,968 is just a little bit cheaper than the big brother ASUS ROG Rapture GT-AX11000.
Before I end this review I would like to give ASUS ROG Rapture GT-AX6000 a Silver Pokdeward, which would have upgraded if the Antenna had RGB lighting on it. Again, sorry ASUS for nitpicking about the Anntena. It's really one of my wishlist feature now. Packed with the essential features for gamers, AiProtection will ensure your devices safe from threats and great Wi-Fi coverage and performance for whole 1500sqft house, I hereby award ASUS ROG Rapture GT-AX6000 with the Silver Pokdeward!