Review
ASUS ROG Strix Flare II Animate Review – Pretty AniMe Matrix LED And More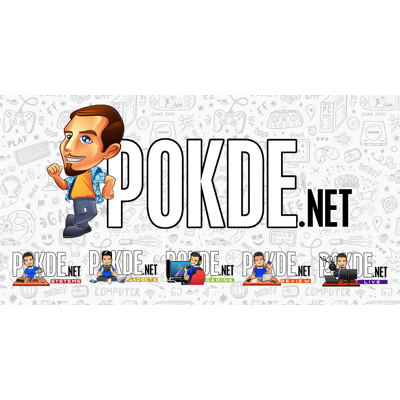 Overview
The ASUS ROG Strix Flare II Animate is the latest mechanical gaming keyboard featuring ROG NX switches, 8000Hz polling rate, and the AniMe Matrix LED display. Is it worth the money? Let's find out.
Positives
+ AniMe Matrix LED display is practical and an eye candy
+ Excellent media control implementation
+ Hot-swappable switches simplifies customizations
+ Solid build quality
+ USB passthrough feature is a blessing to have
+ Easy and comfortable typing experience (ROG NX Brown)
+ 6 custom profiles on memory
+ NKRO is more than enough
Negatives
- Can't use plastic diffuser when using wrist rest
- Wrist rest makes keyboard feel too short and awkward to use
- Thick, non-detachable cable
- Keycaps feel cheap, hollow, and noisy
- Armoury Crate software can be a pain to use
- Pricey
Unboxing the ASUS ROG Strix Flare II Animate
Kicking off our ASUS ROG Strix Flare II Animate review with the unboxing, the box is pretty much par for the course with ASUS ROG peripherals as of late. It's black with red accents, and it's jam packed with information on the features. Inside the box, you can find the following items:
ROG keycap puller
ROG switch puller
ROG sticker
Quick start guide
Warranty booklet
Wrist rest
The ASUS ROG Strix Flare II Animate keyboard itself
Specifications
Body material
Aluminum
Keycap
Double-shot PBT keycaps
Connectivity
USB 2.0
USB 2.0 passthrough
USB report rate
1000 / 2000 / 4000 / 8000 Hz
Switch type
Cherry MX Red
Cherry MX Brown (review unit)
Cherry MX Blue
ROG NX Red
ROG NX Brown
KRO
NKRO
Anti-ghosting
Yes
Microprocessor
N/A
Dimensions
Keyboard: 435 x 165 x 38 mm
Wrist rest: 435 x 85 x 27 mm
Weight
1,157g
Performance
Typing on the ASUS ROG Strix Flare II Animate is pretty easy. I get 90% of my usual typing speed here with minimal mistakes. There's a bit of a rattle but if you want a better experience, give lubing a shot. It's pretty easy too given the hot-swappable nature of the switches.
As for the key rollover, I managed to get 37 key presses registered simultaneously on Aqua's Keytest. This is certainly more than enough keys for people to press at once without a single input missing out.

For those of you who want to hear what the keyboard sounds like when typing, check out the video right above here.
The Good
The star attraction of the ASUS ROG Strix Flare II Animate will be the first noticeable thing for most people, and that is the AniMe Matrix LED display. It consists of small LED lights that can be used to display images, animations, system stats, notifications, and more. The downside here is that it can only display white light but this fancy feature can be a practical one depending on how you customize it. You can even put custom images on it as well via the Armoury Crate software. It certainly elevates the look and I hope to see RGB in the next iteration.
Next up to Matrix LED display in terms of being a highlight is the media controls. The media is controlled via a sizable cluster at the top left of the board, which includes a knob and a switch. You can even mute by simply clicking on the wheel. Using the switch, you can pause/play music, or switch between tracks. The switch feels surprisingly good, like a spring-loaded key that is satisfying to use. There are also two additional buttons beside it, which I use to disable the Windows key and to adjust RGB brightness.
Then we have the hot-swappable keyboard switches, and it's easy to make use of too. All you have to do is simply pull it out, plug in a new switch, and you're good to go. You don't need to be an expert modder with high-precision tools for it, and it gives you plenty of room for personalization, in case you prefer certain keys to have a different feel. Personally, it's a great stepping stone for those who might be interested in the world of custom mechanical keyboards.
Build quality of the ASUS ROG Strix Flare II Animate is excellent overall as it uses a single piece aluminum plate and also comes with sound dampening foam, ROG switch stabilizers, and doubleshot PBT keycaps. Granted, it will not be the same as a high quality custom mechanical keyboard but for a prebuilt, it's a pretty solid offering.
While this part is minor, I feel like it's worth mentioning still, which is the USB passthrough feature. If you weren't aware, it appears that this keyboard takes up two USB-A ports but in truth, only one is necessary. The other is a USB passthrough, so you can connect your mouse on this instead. It makes cable management easier and you don't have to worry about short cables.
If you're interested in a gaming smartphone, check out our review of the ASUS ROG Phone 6 Pro by clicking right here.
The Bad
While the wrist rest is plush and comfortable, it does bring a downside. For starters, you need to remove the plastic diffuser in order to use it. Secondly, it makes the keyboard feel a little too short and awkward to type on. Either an increase in the keyboard's height or a decrease in the wrist rest's height would do the trick here.
The next issue I have with is the non-detachable cable. It's thick and makes it hard to put aside the keyboard in case you ever unplug it. I don't mind the thickness but having a detachable cable would make it easier to bring it around, like for LAN parties for example, and easier to swap out in case the connector goes awry.
I may have mentioned about the overall build quality earlier but I'm personally a fan of this specific doubleshot PBT keycaps. It feels a little hollow and is rather noisy. In my opinion, it's the only thing that gives this keyboard a "cheap" feeling, but at least it's doubleshot. If you can, change to a new, better set of keycaps.
Another point worth mentioning, which I feel is the case with most ROG peripherals these days, is the Armoury Crate software. Personally, I like the UI, it integrates well with other AURA Sync products, you can save up to 6 custom profiles with the built-in memory on the keyboard, but the fact that you need to update the firmware before you can change anything is annoying. This applies for every single time there is a new update, which can be frustrating if you're in a hurry.
If all of these points are okay with you, then you have one last hurdle to overcome, which is the price. At RM799, it's expensive. It's very close to wireless mechanical keyboard and custom mechanical keyboard territories. This is by no means an indication that it's a bad purchase but rather, I hope you are aware that it has a hefty price tag and really consider your options.
ASUS ROG Strix Flare II Animate Verdict
The ASUS ROG Strix Flare II Animate is a pretty solid mechanical keyboard, and it serves as a great start for those who want to tiptoe their way into the world of mechanical keyboards, especially the custom ones. The solid build and hot swappable switches make it an attractive product but just be sure it's what you want given its hefty price of RM799.
At the end of our ASUS ROG Strix Flare II Animate review, I award this mechanical keyboard with our Silver Pokdeward.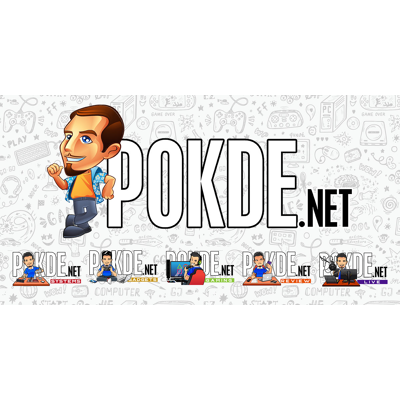 Big thanks to ASUS Malaysia for sending us this keyboard for the purpose of this review.