Review
ASUS ROG Theta 7.1 Gaming Headset Review – Gaming Audio Master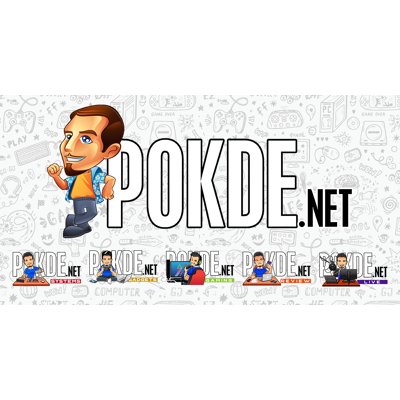 Overview
Designed as the ultimate gaming headset, the ASUS ROG Theta 7.1 is a monstrous gaming peripheral on paper, but does it translate well in real use? Let's find out, shall we?
Positives
+ Deep but not overwhelming bass
+ Good mids and highs
+ Doesn't easily get warm
+ Comes with extra fabric ear cups which have better cooling
+ Solid build quality
+ Good noise isolation
+ Can be used with a variety of devices
+ Detachable microphone
Negatives
- Not foldable / travel-friendly
- You can feel the weight on your head
- Headset cable itself is not detachable
- Microphone needs improvement
- Pricey
Unboxing the ASUS ROG Theta 7.1
Inside the box of the ASUS ROG Theta 7.1 gaming headset, you are expected to have the following items:
User guide
Warranty card
USB-C to USB-A adapter
Detachable microphone
Spare ear cushions
The ASUS ROG Theta 7.1 gaming headset itself
Appearance
The ASUS ROG Theta 7.1 gaming headset is a rather large gaming headset that looks essentially identical to the Electret variant. The biggest difference here is the ROG logo which has RGB lighting. The ear cups are more oval shaped than round. You also have the aluminium alloy frame which connects the ear cups to the headband.
As for cushioning on the ear cups, the ASUS ROG Theta 7.1 uses the ROG Hybrid ear cushions. However, it comes with two different types; protein-leather and fabric. The former features thin, yet soft breathable fabric mesh whereas the latter features a thicker but fast-cooling fabric designed for longer use.
Moving to the headband, there is a plush fabric cushion along with a plastic plates indicating the left and right orientation. You can adjust the headband to fit your head, which will reveal a metallic support band with ROG's signature design language. You also have a Republic of Gamers branding on the top which blends in with the headband.
While plenty of gaming headsets would have the microphone attached to it, this one does not. The ASUS ROG Theta 7.1 utilizes a detachable uni-directional microphone. This brings longevity to the headset as it's far easier to fix with just a replacement. The headset cable itself is not detachable, and is connected to both the left and right ear cups.
It's worth noting that this one has both a sound mode switcher and a volume rocker. The volume rocker itself also doubles a microphone mute switch. Simply roll it up and down to adjust volume, and press it to mute / unmute the microphone.
The ASUS ROG Theta 7.1 is a premium-looking gaming headset and is one of the better ones out there aesthetically. This one would suit the gaming crowd better because of the glowing ROG logo with RGB lighting. Personally, I like the looks of this better than the Electret variant.
If you want to compare with the Theta Electret, check out the review for that by clicking right here.
Specifications
Drivers
Front: 40mm
Center: 30mm
Side: 30mm
Rear: 30mm
Material: Neodymium Magnet
Frequency Response
20Hz ~ 40,000Hz
Impedance
32 Ohm
Headphone Type
Circumaural, closed back
Connector
USB-C cable: 1.2m
USB 2.0 cable: 1m
Microphone
Pick-up Pattern: Uni-directional
Frequency Response: 100 ~12,000 Hz
Sensitivity: -40 dB ± 3 dB
Noise-cancelling
AI Noise Cancellation
Weight
650 g
Colour
Black with Silver accents
ROG logo with RGB backlight
Compatibility
PC, Mac, PlayStation 4, Nintendo Switch, Smartphone
User Experience
The ASUS ROG Theta 7.1 uses a USB-C connector. This means that if you want to use this, you have to make sure your device has a USB-C port. This instantly makes it compatible with PC, Mac, Nintendo Switch, and smartphone.
However, it does come with a USB-C to USB-A adapter so it improves the compatibility. For desktops / laptops without a USB-C / Thunderbolt 3 port, this would be very helpful. Furthermore, you can use this on the PS4 by connecting directly to the console with the adapter. Keep in mind that the microphone will not work this way.
When using it on PC, you can make use of the ROG Armoury Crate software to customize the headset. However, it seems to be limited only to adjustments to the RGB lighting via the AURA Sync section. I find this a little odd as I expected there to be more options to play around with.
The audio experience with the ASUS ROG Theta 7.1 is vastly different from the Electret. The bass is far deeper but it doesn't muffle up the mids and highs. In fact, the bass is punchier than the ROG Delta. It makes voices both in-game and in videos sound more defined while still maintaining clarity.
When switching over to surround sound using the sound mode switcher, the changes in audio detail can be instantly discerned. I wouldn't say better audio quality but it certainly does make gaming more immersive and enjoyable, especially first-person shooters. I had an easier time telling where my opponents were shooting from in Apex Legends. This is one of the best sounding gaming headsets I've had in recent times.
As for comfort, the ASUS ROG Theta 7.1 is a bit of a mixed bag. The cushions are comfortable and it doesn't get warm easily which makes them great for marathon gaming. There's also the option of the Fabric cushions for better cooling. However, it's a rather heavy gaming headset.
While it clamps to the head nicely without excessive force, the weight is something that can bring fatigue after long hours. This is even more so than the Electret, an already heavy gaming headset of the same size, since this is almost 100g heavier. I also dislike the idea of having wires on both ear cups as it makes me feel a little smothered.
One thing that is great here is the noise isolation. I used this in the office often with music playing at medium volume and I can't hear my colleagues at all. At one point, my colleague was asking for help and I couldn't hear anything. Even without sound playing, it isolates external noise pretty well, but it's not complete silence. Just keep in mind that this isn't a noise-cancelling headset.
It's worth noting that the ASUS ROG Theta 7.1 gaming headset isn't travel-friendly. It can't be folded nor twisted so you will have to carry it as is. The most you can do is what you see in the picture above. Furthermore, the size makes it a bit troublesome to bring around so you're most likely going to be using this only at home.
As for the microphone, the ASUS ROG Theta 7.1 is bad. Not only does the ROG Delta have the better microphone, the Theta Electret performs better. It makes me sound like I'm a cold-calling telemarketer. I find this odd as I was under the impression that it had the same mic as the Electret. The connector could possibly be a major factor in the resulting quality. If you simply need one for voice chat, this will do just fine.
It's also worth noting that you can use it with your smartphone. In fact, it will detect the microphone and allow you to use it for calls / audio recordings. Just make sure your smartphone uses a USB-C port. I cannot confirm if it can work with an iPhone using a Lightning to USB-C adapter as I don't have an iPhone on hand.
ASUS ROG Theta 7.1 Verdict
It's no surprise that the ASUS ROG Theta 7.1 is a premium gaming headset. It looks good, it feels good, and it sounds great. Furthermore, it's generally comfortable to wear especially since it doesn't get warm fast. With the USB-C connector coming with a USB-A adapter, this should easily work with a variety of devices.
However, it's not the perfect gaming headset. It's not travel-friendly, the microphone could use improvements, and the weight is something you can feel on your head after using it for some time. I don't feel any of these are dealbreakers and it's still a great gaming headset that I can recommend to anyone. Just keep the microphone voice quality in mind.
With that, I award the ASUS ROG Theta 7.1 gaming headset with our Gold Pokdeward.
Big thanks to ASUS Malaysia for loaning us this headset for the purposes of this review.