Review
ASUS VivoBook 13 Slate OLED Review – Great for Some, Not So For Others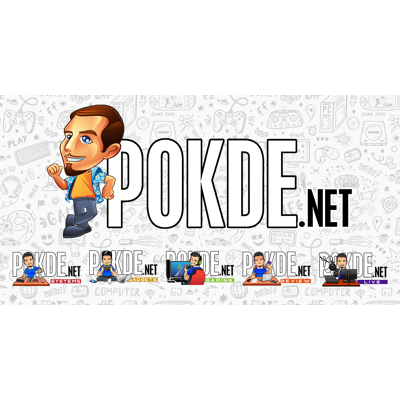 Overview
The ASUS VivoBook 13 Slate OLED is a 2-in-1 laptop that focuses on portability and multimedia entertainment with its beautiful OLED display and powerful speakers. Is it worth your money? Let's find out.
Positives
+ Very light and easy to bring around
+ Good OLED display with touchscreen support
+ Included ASUS Pen 2.0 has good usability
+ Excellent quad speaker performance with Dolby Atmos
+ Decent battery life with USB-C charging
+ Surprisingly great webcam
+ Easy to attach accessories / peripherals (magnets)
Negatives
- Very weak CPU performance
- Stand is a bit flimsy
- RAM is soldered on
- Display could be brighter
- Glossy display makes it harder to use outdoors
- Rather pricey for what it offers
Unboxing the ASUS VivoBook 13 Slate OLED
Let's start off our ASUS VivoBook 13 Slate OLED review with the unboxing. The box is pretty much your run-of-the-mill brown box, nothing much to say it. Inside the box, you can find the following items:
User guide
Warranty card
ASUS Pen 2.0
Magnetic stylus holder
Sleeve
Stand
65W USB-C charging brick
Detachable keyboard
The ASUS VivoBook 13 Slate OLED itself
Appearance
The ASUS VivoBook Slate 13 OLED is a 2-in-1 laptop akin to the Microsoft Surface devices. In other words, it's basically a tablet running a full-fledged Windows OS with a detachable keyboard which connects magnetically. The screen is a 13.3-inch Full HD OLED display with touchscreen support and relatively thick bezels.
On the left side, you have a 3.5mm combo audio jack, two USB-C ports, a microSD card reader, and speaker grilles. As for the right side, you have more speaker grilles, the Dolby Atmos logo, and volume rockers. Moving over to the top, you have a dedicated area to put the ASUS Pen 2.0 and the power button. Lastly on the bottom, you only have the magnetic accessory port, which is used for the detachable keyboard.
Flipping it over to the rear, which has a matte black finish, it's relatively clean here. There's nothing much to find here aside from the rear camera. You can attach the included stand here magnetically so it can be positioned upright on its own or position it in any angle up to 180° flat.
Overall, the ASUS VivoBook Slate 13 OLED is more of a tablet with accessories that can transform it into a laptop. It has a clean, classy finish with good innovations that allow users to have more versatility with it. In fact, the included accessories make it seamless to transform it from a standalone tablet to laptop mode and anything in between, which is great.
Specifications
CPU:
Intel Pentium Silver N6000 (up to 3.3 GHz Boost), 4C/4T, 6W TDP, 10nm
RAM:
8GB 2933MHz DDR4 Dual-channel (soldered)
GPU:
Intel UHD Graphics
Storage:
256GB NVMe PCIe 3.0 SSD (WD PC SN530)
Software:
Microsoft Windows 10 Home
MyASUS
Connectivity:
Wireless
Wi-Fi 6 (802.11ax) Dual Band (2.4GHz and 5GHz)
Bluetooth 5.2
Wired
2 x USB 3.2 Gen 2 Type-C (DisplayPort and PD Charging)
1 x microSD card reader
Display:
13.3″ FHD (1920 x 1080) PANTONE Validated Glossy OLED display, 16:9 aspect ratio, 60Hz, 83% screen-to-body ratio
100% DCI-P3, VESA Certified Display HDR True Black 500, SGS Eye Care Display, touchscreen with stylus support
Dolby Vision
ASUS Pen 2.0
Audio:
4 x stereo speakers with Smart Amp Technology
1 x 3.5mm combo audio jack
Dolby Atmos
Array microphone
Power:
65W USB-C power adapter
50Whr 3-cell Li-ion battery
Dimensions:
309.9 x 190 x 8.2 mm
Weight:
0.78kg
Performance
Kicking off the benchmark suite with CrystalDiskMark, the 256GB WD PC SN530 SSD did pretty well. The speeds are fast for sure which means you can expect minimal booting and loading times for sure, at least as far as storage is concerned.
Moving next to Cinebench R20, the Intel Pentium Silver N6000 powering the ASUS VivoBook 13 Slate OLED shows why it is an entry-level CPU. The single core performance is decent for sure but the multi-core score is certainly lacking. This is a sign that it won't be able to hand intensive tasks too well.
Unsurprisingly in Unigine SuperPosition is 4K Optimized setting, the ASUS VivoBook 13 Slate OLED is lacking here. After all, this benchmark would require a decent discrete GPU to be able to get good scores, and with this 2-in-1 laptop, it uses the Intel UHD Graphics integrated GPU.
A similar pattern can be seen in 3DMark Time Spy, with the score being low. The only good thing we can say is that it's at least not the lowest performer in our list of benchmarked devices, but it doesn't really mean much. If you want to play games on it, you'd either stick to browser games or retro games that doesn't require much computing power.
As for PCMark 10, it seems to show that the ASUS VivoBook 13 Slate OLED is a pretty decent device, with Digital Content Creation being the one area it's lacking. For the most part, it's pointing towards this laptop being good for productivity.
In case you're wondering about battery life, the ASUS VivoBook 13 Slate OLED managed to last 8 hours and 16 minutes (496 minutes) before the battery died out. It's not the best, nor would I call it all-day battery life, but it's still pretty decent nonetheless. It's worth noting that the standby time is pretty good, and the ability to charge via USB-C makes it very convenient to juice it up as well.
Looking for a more traditional laptop that can fit well for office work? Check out our review of the ASUS ExpertBook B5 by clicking right here.
User Experience
The ASUS VivoBook 13 Slate OLED is powered by the Intel Pentium Silver N6000 CPU with Intel UHD Graphics iGPU. This might seem unfamiliar to most of you but it's basically an entry-level processor, so its performance is a far cry from even the Intel Core i3 within the past few generations. As for memory, it has a dual-channel 8GB DDR4 RAM that's soldered on and 256GB SSD. Given its status, the memory configuration is certainly enough but would be nice if the RAM wasn't soldered so it gives room for upgrades.
Moving on to the main event of the device, the display. It's a 13.3-inch Full HD PANTONE Validated Glossy OLED touchscreen display. This means you get to enjoy good colours, excellent contrast, and the truest blacks possible. The downside of the display is the brightness being rather low and the glossy display, which can make it a bit hard to use outdoors, especially under direct sunlight.
Pairing that display in an ideal environment with its quad speaker setup and you actually have a pretty good, portable multimedia machine. It's capable of outputting clear, bright audio with a smidgen of bass at a good volume. If you don't plan on using headphones and you won't be disturbing other people around, relying on the speakers is actually a good idea given how well it performs.
Moving back to the display for a bit, you can make use of the touchscreen with your fingers for added convenience regardless of whether you're using it in tablet mode, laptop mode, or anything in between. If you want to do something with more precision, then the included ASUS Pen 2.0 is your friend.
You can enjoy up to 4,096 levels of pressure sensitivity and customize it with 4 different tips (2H, H, HB, and B). All it you need to do pair it is with a single click of a button. Just keep in mind that it needs to be charged via USB-C, which can yield roughly 120 to 140 hours per full charge. Writing with it has been a pleasant experience, with response times being almost instant, and options that makes it easy for creatives to sketch and colour their artwork.
If you're not sure what sort of laptop this is, think of it as ASUS's take on the Microsoft Surface. The keyboard, which also has a trackpad on it, is completely separate from the device as it connects to it magnetically. Typing experience is decent with low travel distance but if you need something with more tactile feedback, this isn't the one for you. It's worth noting that the stand, while easy to attach, isn't sturdy enough to sit on your lap in a stable manner. You will feel it wobble and there's a likely chance it will fall off, so do be careful.
As for ports, the ASUS VivoBook 13 Slate OLED doesn't have much but it's unsurprising given its emphasis on portability. You only get two USB 3.2 Gen 2 Type-C ports, a microSD card reader, and a combo audio jack. One of the USB-C ports will be used for charging, which means you can only connect one peripheral with it. However, you can always use a USB-C hub to expand its connectivity potential, where it's more USB ports, an HDMI port, or others. The card reader is a bonus but personally, I wished it came with Thunderbolt 4 for better versatility.
One thing that is surprising is the webcam quality on the ASUS VivoBook 13 Slate OLED. It's certainly a step up from most laptops' built-in webcams, even those that are far above its price range. With people still working away from the office, if video conference calls are high on the priority list, this will definitely serve you well.
Like most ASUS laptops nowadays, the ASUS VivoBook 13 Slate OLED comes with MyASUS pre-installed. It essentially has everything you need in a single suite, from toggling performance modes to changing display modes and more. You can also use the Link to MyASUS feature to mirror your smartphone screen on it.
ASUS VivoBook 13 Slate OLED Verdict
The ASUS VivoBook 13 Slate OLED is an interesting 2-in-1 laptop, but it's not meant for everyone. It would fit well for multimedia consumption, office work, and studies. For creative work, I would limit it to drawings or image-related visual work as it would be tough to edit videos on this given its power. If you fit in the mold of these people and want something ultraportable, this will server you well, though its retail price of RM3,499 may be a bit hard to justify it.
At the end of our ASUS VivoBook 13 Slate OLED review, I award this 2-in-1 laptop with our Bronze Pokdeward.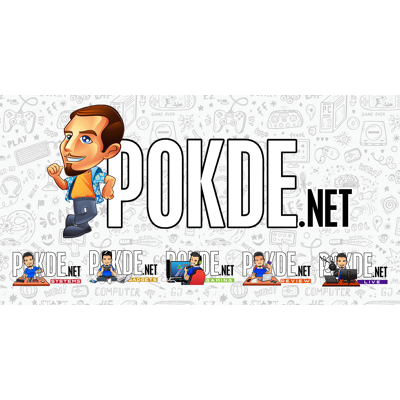 Big thanks to ASUS Malaysia for sending us this laptop for the purpose of this review.