NVIDIA Game Ready Driver 466.77 adds support for DLSS in The Persistence, No Man's Sky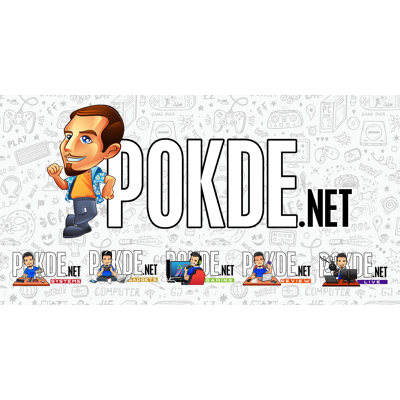 With the release of the NVIDIA GeForce RTX 3070 Ti, NVIDIA also released the latest NVIDIA Game Ready Driver 466.77 to support the new graphics card. For more information about the GeForce RTX 3070 Ti, you can read our review, or check out the pricing and specs for the AIB cards available in Malaysia.
On top of adding support for the new GPU, the new drivers also pack support for more features and optimized settings for more games to improve your gaming experience.
The Persistence gets NVIDIA DLSS and raytracing
The Persistence is a first-person sci-fi horror shooter roguelike that was launched last year for desktops and VR headsets. The latest NVIDIA Game Ready Drivers 466.77 will fully support the new (and free) "Enhanced" update for the game, which will add raytraced reflections, shadows and global illumination, as well as NVIDIA DLSS for both the standard version and VR version.
DLSS in No Man's Sky – up to 70% performance improvement!
The new drivers also add support for DLSS in No Man's Sky in both the desktop mode and also VR mode. Improvements of up to 70% at 4K, and 100% in VR on the Oculus Quest 2 headset with a GeForce RTX 3080 can be expected. This allows gamers to play at 90FPS consistently in VR, for a much more enjoyable experience.
Aside from that, NVIDIA also added support for Reflex in Escape from Tarkov and War Thunder, bringing NVIDIA Reflex to 12 of the top 15 competitive shooter-based titles. Optimizations for the latest games like Chivalry 2, CrossFire HD and Sniper Ghost Warrior Contracts 2 are also baked into the drivers.
For gamers who do not want to tinker around with settings and prefer to rely on GeForce Experience to optimize your settings, NVIDIA has added the optimal settings for seven new games including Aim Lab, Biomutant, Crash Bandicoot 4: It's About Time, Everspace 2, Necromunda: Hired Gun, Redout: Space Assault and Sniper Ghost Warrior Contracts 2.
Pokdepinion: DLSS in VR is probably the best application since the experience can get really ugly if frame stutters happen.