Review
ASUS VivoBook S15 (S531FL) Review — quite the looker!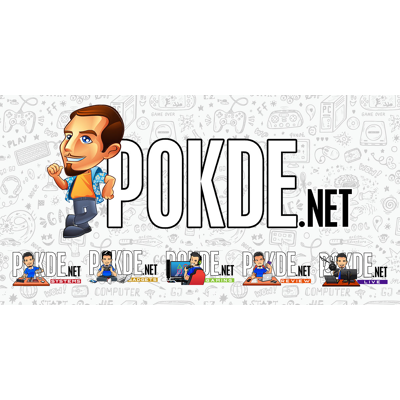 Overview
The ASUS VivoBook S15 (S531FL) offers decent performance for its price but the highlight would definitely be its vibrant colors and portability, being offered in five colors and weighing just 1.8kg while measuring a mere 18mm thin.
Positives
+ The most vibrant paint job we have seen yet!
+ Aluminium for lid and palm rest areas
+ ErgoLift makes typing more comfortable
+ Very portable with smaller footprint and light weight
+ Good performance from the internals
+ Harman Kardon-certified speakers are pretty awesome
+ Keyboard feels great to type on, trackpad fairly on point too
+ IR facial unlocking is very convenient, when it works
Negatives
- Very limited RAM out of the box, albeit it being upgradeable
- USB 2.0 ports should be replaced by USB 3.0 ones
- Display could be better
At Computex 2019, ASUS announced the refreshed VivoBook S15 laptops, featuring the ScreenPad 2.0, an upgraded version from the original first debuted in the ASUS ZenBook Pro 15. Unfortunately, we aren't getting the version with the ScreenPad here in Malaysia, instead settling for a regular touchpad. Not a big issue, considering that ASUS targets the more affordable segment with the VivoBook S15. Now, what does this refresh have to offer?
What's in the box?
Let's start by unboxing, shall we? The box might seem pretty familiar, because that's what ASUS have been shipping all the recent ASUS VivoBooks in. It's quite distinctive and solid, and it has my favorite letter, V. You know my name, you know why.
Inside the rather compact box is a pretty interesting spread. In a somewhat unprecedented move, ASUS threw in stickers, with the hashtag #WowTheWorld. I am most definitely impressed. There's also the usual documentation and the HDD kit, something which ASUS has been throwing into the package since they started using speedy SSDs instead of sluggish spinning platters in all their laptops. The 90W power adapter is actually very compact for its output, a boon for those who intend to use this laptop to travel light.
A load off your back?
ASUS uses a mix of plastic and aluminium here in the ASUS VivoBook S15. The lid and keyboard area are milled aluminium, while the bottom and screen bezels are plastic. The whole package is pretty lightweight at 1.8kg, especially so for a 15.6″ laptop. As you might notice, our unit here comes in a vivid blue paint job, or what ASUS dubs Cobalt Blue.
This beautiful blue finish is paired with red accents along the sides of the display, giving you a pretty interesting looking contrast. The hinge also sports a nifty trick ASUS called ErgoLift, tilting the keyboard by 3° for more comfortable typing. I didn't really like that the ports are not entirely surrounded by the silver finish, instead having the blue bottom leak into the sides in a not-so-elegant way. Just a curious design choice, nothing major.
Speaking of the bottom, this is the only major area of the chassis that's made of plastic. Most of the bottom sports these fancy angled lines, with even the perforations for the fan intakes and speaker grilles having the same angled cuts. It looks pretty awesome and feels even better when you carry it around in your hands.
The display is a 15.6″ one but ASUS managed to keep the ASUS VivoBook S15 rather compact with what they call the four-sided NanoEdge display offering 88% screen-to-body ratio. In layman speak, it's an awesome display that is pretty damn close to being bezel-less. Now, what lies in this laptop?
ASUS VivoBook S15 Specifications
CPU
Intel Core i5 8265U, 4C/8T @ 1.6 GHz, 15W TDP, 14nm


Max Turbo Boost:


1 core: 3.9 GHz
4 cores: 3.7 GHz
RAM
4GB DDR4 2400 MHz (onboard)
1 x vacant SO-DIMM slot (up to 8GB RAM)
GPU
NVIDIA GeForce MX250 2GB GDDR5
Storage
512GB Intel 660p PCIe 3.0 x4 NVMe SSD
1 x vacant SATA slot
Display
15.6″ FHD (1920 X 1080) IPS anti-glare display
NanoEdge bezels 88% screen-to-body ratio, ASUS Tru2Life technology, ASUS Splendid
Connectivity
Wireless:
802.11a/b/g/n/ac Wi-Fi (Dual Band 2.4 GHz & 5 GHz)
Intel Dual-Band Wireless-AC 8265
Bluetooth 4.2
I/O:
1 x USB 3.0 (Type-C)
1 x USB 3.0
2 x USB 2.0
1 x HDMI
1 x 3.5mm combo audio jack
1 x microSD card reader
Audio
Stereo speakers certified by Harman Kardon
ASUS Sonic Master technology, Smart Amp
ASUS Audio Wizard
Power
42Wh 3-cell Li-Prismatic Battery
90W Power Adapter, 60% charge in 49 minutes
Dimensions
357.2 x 230 x 18 mm (W x D x H)
Weight
1.8 kg
Looking at these specifications, there really isn't anything major missing aside from probably the RAM. More RAM is always welcome, and in this case, it's more of a necessity than an extra. You can live with 4GB RAM, but don't expect to multitask heavily. Run Chrome, open a few tabs, and you will be staring at a system that has used up all its RAM.
The ASUS VivoBook S15 doesn't have the most versatile array of ports. You get two USB 3.0 ports, one of which is a Type-C port, and two USB 2.0 ports. The microSD card reader is a very curious decision as an SD card reader would have been a lot more welcome. There's a HDMI port for external displays, but that's about it. The laptop still charges via a coaxial connector, where a USB-C charging input would have been welcome.
Performance
As you might expect from a Whiskey Lake-powered laptop, it does have quite a bit of grunt under the hood. The Intel Core i5 8265U here is plenty for most use cases except for maybe serious video editing. The scores are pretty good and surprisingly the ASUS VivoBook S15 edges out most of the other laptops powered by the same processor.
The GeForce MX250 here performs very much more in-line with the rest of the laptops powered by the same GPU. You can get by with DOTA 2 or CS:GO, but don't expect too much out of the experience. At the very least, you can enjoy some gaming on the ASUS VivoBook S15 thanks to the addition of the dedicated graphics, rather than relying on the iGPU and getting no action at all.
There's only a single fan to cool the two chips, so it does get pretty toasty under load. In Cinebench, I saw temperatures of up to 92°C on the CPU, although running 3DMark yields much cooler temps of around 78°C. The GPU runs much cooler at around 74°C in 3DMark. On the bright side, it barely makes any noise even when under full load. When actually used for work, writing on WordPress, the ASUS VivoBook S15 was much cooler and quieter, and I had no qualms using it on my lap.
As for storage, you would probably have noticed in our previous reviews that ASUS uses the Intel 660p quite generously in their range of laptops, and the ASUS VivoBook S15 packs one of them too. I believe this laptop has the most solid state storage in its price range, and it's a PCIe 3.0 x4 NVMe drive at that. Performance is solid and I have zero complaints about the storage.
What I am less happy about is the amount of RAM that ASUS included in the ASUS VivoBook S15. 4GB is really limiting, even if we ignore all the memes about Chrome. Immediately after booting, you will be looking at around 70% of your RAM occupied, which is really annoying. Fire up Photoshop and Lightroom and you would be left with no wiggle room.
With an efficient CPU and GPU combo under the hood and a decently sized 42WHr battery, I managed to squeeze out more than 5 hours from this laptop writing on Pokde.net with the keyboard and screen set to 50% brightness. I also managed to recharge it by 41% in 30 minutes, which is quite impressive to me.
Great for fun…
We have pretty much established the pretty looking lid, and now it's time to look on the other side of the lid. First up, the display. This is an LG LP156WFC-SPD1. It's an IPS panel that offers great viewing angles, so you can huddle up with your mate(s) and watch a movie or two on the ASUS VivoBook S15 together. The gamut coverage is on the low side though, with only around 56.4% sRGB coverage. Photographers and content creators will have to look the other way.
Speaking of watching movies though, the audio quality on the ASUS VivoBook S15 surprised me as well, with a good amount of punch. I can absolutely recommend this laptop for some casual music or movies, as it does sound pretty good. The surface you put it on will affect your results though as the speakers are downward firing. What you get when you put the laptop on the bed will greatly differ with what you will hear if the laptop was placed on your desk. I guess ASUS' work together with Harman Kardon did yield some real results here.
…excellent for work, too
Despite the slimmer bezels around the display, ASUS actually managed to pack a numpad along along with the rest of the keyboard. The minor drawback is that the function and arrow keys are much smaller than on a normal keyboard, but you will get used to it. Most of the keys are full-sized though, and sport a slight dish to improve ergonomics. The keyboard is quite comfortable to type on, with a light actuation force, sufficient amount of travel and just enough tactile feedback. Oh, and it's backlit so you can work in the dark.
The trackpad here isn't one of those fancy glass-covered ones. Quite an understandable move given that ASUS targets a more pocket-friendly price segment with these laptops. With that said, the trackpad performs admirably and it was on par with the other laptops I have tested. It doesn't have dedicated buttons though, so it does get confused when I use my thumb to click the buttons and my index figure to move the pointer. You don't have to give up a corner of the touchpad to a fingerpint scanner though, as ASUS has taken a step forward with the biometrics security on this thing.
A feature on the ASUS VivoBook S15 that most other laptops lack is IR facial recognition. ASUS didn't place a fingerprint scanner in the ASUS VivoBook S15, but I am perfectly happy with the facial recognition here. I literally didn't need to lift a finger and I am logged in. It doesn't unlock if you are in a pitch black environment though, despite touting IR illumination. When it works, it works great, but when it doesn't it can get quite frustrating. A fingerprint scanner is definitely more reliable.
Last but not least, for users who are worried about their laptops getting laggy after using it for some time can definitely make use of the MyASUS suite. ASUS has packed the ASUS VivoBook S15 with quite a bit of software, but this is also the first time I see ASUS add a shortcut to MyASUS in the Fn keys. It offers quick access to battery conservation, display adjustments, quick diagnostics troubleshooting tools as well as exclusive promotions for ASUS users. It can also keep track of the ASUS products you have registered under your account, so you know when the warranty is over on any of your registered devices. Power users might just dismiss it as bloatware, but I am sure some people out there will find this pretty useful.
Should you buy it?
So I mentioned that the ASUS VivoBook S15 targets a more affordable price segment. How affordable? RM3199. It's not exactly cheap, but very reasonable for the build quality and feature set here. You get IR facial unlocking, a dedicated GPU and speakers which are actually good. All that in a package that weighs less than 1.8kg and measures 18mm thin makes it a pretty reasonable deal. And if Cobalt Blue isn't your thing, there's Moss Green, Punk Pink, Transparent Silver and Gun Metal for your choosing.
What you don't get is a sufficient amount of RAM, although ASUS does open up the avenue for upgrades with a SO-DIMM slot that takes up to 8GB DDR4 sticks. I kinda think that 8GB should be standard out of the box, so I am docking points for that. A better screen will also be welcome, although I am pretty sure ASUS wants content creators who need better colors to look towards the premium ASUS ZenBook lineup. The missing fingerprint scanner might irk some people, given that the facial recognition doesn't work perfectly every single time, unlike a fingerprint scanner. But as a whole, I do see it as a step forward for the ASUS VivoBook lineup.
Our thanks to ASUS Malaysia for providing the ASUS VivoBook S15 for our review purposes.