Review
ASUS VivoBook Ultra K403 Review — the ultraportable workhorse that just goes on and on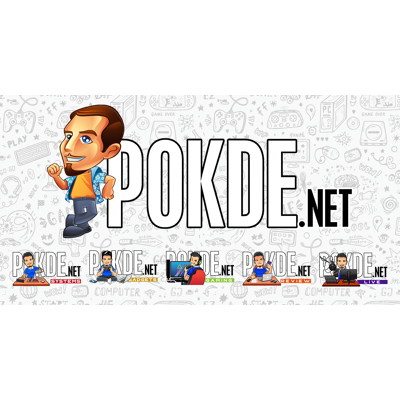 Overview
A MIL-STD 810G-certified ultraportable that weighs just 1.3kg yet can last for 24 hours on the go? If that sounds like your thing, the ASUS VivoBook 14 Ultra might just be the next addition to your EDC. And the best part? The pricing is really reasonable!
Intel Core i3 8145U: RM2699
Intel Core i5 8265U: RM3399
Positives
+ Sleek all-metal build
+ Thin, light, small footprint
+ Compact charger is a godsent
+ Insane battery life
+ Keyboard and trackpad are pretty good
+ Enough ports for almost all practical use cases
+ Reasonable price tag
Negatives
- Display could be better
- Build quality needs some refining
- On-board memory limits upgradeability
Introduction
Ultraportables are nothing new in 2019. We have plenty of options in the market. But what about one with a 72 WHr battery yet weighs a paltry 1.3kg, and more importantly, doesn't cost an arm and a leg? Well if that sounds interesting, then the ASUS VivoBook Ultra K403 might just be the laptop for you.
Unboxing

The ASUS VivoBook Ultra K403 comes in a basic brown box with some lines and the ASUS VivoBook branding on it. Not the most interesting of ASUS' packaging, this.
The ASUS VivoBook Ultra K403 is wrapped in a fabric sleeve in the box to protect it from scratches. You might also be inclined to use it when carrying the laptop in your bag, just as a protective layer.
The package contents are as basic as they come. I really dig the tiny power brick as it makes the entire setup much more portable, but it could have been better if it was a USB-PD power adapter that charges the ASUS VivoBook Ultra K403 via USB-C.
Appearance
We received the Petal Pink color option for review, so it should appeal more to the fairer sex. There's also a Silver Blue variant if you don't feel comfortable carrying around a pink laptop. There isn't much to note on this lid, as it's just like any other sandblasted aluminium laptop lid.
Lifting the lid we see even more aluminum. The only structural plastic part on the ASUS VivoBook Ultra K403 is the bezel around the screen, and even that is very minimal.
The underside of the laptop is also metal, so you are essentially getting a full-metal laptop with the ASUS VivoBook Ultra K403. Probably that's how ASUS managed to get this baby MIL-STD 810G-certified despite its unassuming appearance. There are no vents here for the cooling system, which does make me curious about how ASUS keeps the hardware inside cool.
Once you check out the thinness of the laptop you would probably be even more surprised as this laptop is just 16.5mm at its thickest point. ASUS did well with a slight cutout, making it easier to open the lid.
Specifications
CPU
Intel Core i3-8145U, 2C/4T @ 2.1 GHz (up to 3.9 GHz Turbo Boost)
RAM
8GB 2133 MHz LPDDR3 (soldered on-board, dual-channel)
GPU
Intel UHD 620
Storage
512GB Intel 660p PCIe 3.0 x4 NVMe SSD
Software
Microsoft Windows 10 Home
MyASUS
ASUS GiftBox
ASUS Keyboard Hotkeys
Connectivity
Intel Wireless-AC 9560 WiFi 802.11ac Wave2 (Up to 1733 Mbps)
Bluetooth 5.0
1 x USB-C (USB 3.0)
1 x USB 3.0
1 x USB 2.0
Display
14.0″ 16:9 FHD (1080p) IPS panel, 4.1mm NanoEdge display, 45% NTSC gamut, 87% screen-to-body ratio
HDMI 1.4
Audio
2 x 2W speakers, Sonic Master technology
Array microphone
1 x 3.5mm combo jack
Power
45W power adapter
72 WHr 4-cell Li-Po battery
Dimensions
322.86 x 208.38 x 16.5 mm
Weight
1.3 kg
Performance
The storage in the ASUS VivoBook Ultra K403 is none other the Intel 660p which ASUS has been putting into almost every single one of their recent laptops. It's a QLC drive, which is the reason why we see performance that's almost on par with PCIe 3.0 x2 drives despite it running on a PCIe 3.0 x4 interface. It's still a very nippy drive though.
As expected, the Intel Core i3 isn't nearly as fast as anything else we have previously tested. It has only two physical cores, with four processing threads thanks to HyperThreading. Processing power isn't really its strength.
The Intel UHD Graphics 620 doesn't do well at all. But are we even surprised?
We see a similar pattern here, as the ASUS VivoBook Ultra K403 just doesn't have the hardware for gaming. The Intel Core i3 8145U is also far from the CPU you want to power a gaming laptop. The ASUS VivoBook Ultra K403 is best suited for word processing, web browsing and media consumption rather than any heavy lifting.
Now for the battery life test, I just used this laptop to write out this article. Over the period of one hour, with multiple tabs in Chrome open, keyboard backlight on, "better battery" power profile, screen brightness set to 50%… I only managed to burn through 15% of the battery. Extrapolate that and we should be able to get more than 6 hours of use. We could probably push it even further by lowering the screen brightness, using the Battery Saver power profile and turning off the keyboard backlight too, but at this point, do we really need to? For the record, I have never used a laptop that can last longer than three hours when used for work, so this is definitely a new experience for me.
User Experience
Carrying the ASUS VivoBook Ultra K403 around with you all-day-long is also no brainer, as it fits in virtually any self-respecting backpack. It's thin, it's light and it packs enough of a punch for word processing workloads. It can be a perfect addition to your everyday carry if your daily tasks involve typing out documents like us, or if you are a student who just wants a ultraportable that you can fire up anywhere to continue writing your thesis. I carried it around Taiwan for Computex 2019 and I didn't find it cumbersome at all to have in my bag. Something which I can't say for my own ROG Strix SCAR II.
Speaking of firing it up, the fingerprint scanner embedded in the touchpad allows you to easily log in to Windows in a jiffy. It works fast, just like your average smartphone fingerprint scanner, and the PCIe 3.0 x4 storage ensures that it will be ready for you in mere seconds from the moment you press the power button.
The power button on the ASUS VivoBook Ultra K403 is unfortunately positioned beside the Delete key. While I understand that this helps maintain a cleaner design, it does not bode well for users who have not gotten used to this layout. The rest of the keyboard is pretty good though, with sufficient key travel and tactile response. It's also backlit, for when you still haven't memorized the key layout. Just to testify how good it is, I typed out half this review on this laptop and I am still ready to write more.
The touchpad is also pretty good. It sports a glass cover, but to be completely honest, I wasn't aware of it until I read the reviewer's guide, with me assuming it to be a high-quality plastic layer. It sports a matte finish which is pretty comfortable to glide my fingers on. The touchpad here also supports all the Windows 10 gestures to allow you to navigate without a mouse. For finer tasks like editing photos, I still whipped out my mouse, but for general use it is plenty sufficient. It's no MacBook touchpad, but it's fine.
What impressed me most about the ASUS VivoBook Ultra K403 is the rigidity of the all-metal chassis. While most laptops will sport a little flex in the center part of the keyboard when typing, the ASUS VivoBook Ultra K403 exhibits a resilience that belies its light build. Pressing down on the lid does reveal some flex, but almost every laptop in the market exhibits that issue. Now that we are on the topic of build quality, ASUS could probably have done better with the edges where the bottom cover meets the sides. The metal is unnecessarily sharp there, making it quite uncomfortable to hold.
Now, the display. ASUS cut a few corners here, both literally and figuratively. There are ridiculously slim bezels all around, and ASUS managed to somehow keep the webcam at the top bezel. I wonder why can't they do the same for their gaming lineup though. Now onto the figurative part. The 14″ panel here covers a paltry 45% NTSC, which isn't too bad. I, for one, could only notice slightly less vibrance, but otherwise it was plenty sufficient for my daily use, even when I was editing photos for my Computex 2019 coverage. It has a matte finish too, which bodes well for general use.
Sound quality is somewhat of a sore point with the ASUS VivoBook Ultra K403 though. While the display was OK, the audio quality definitely left me wanting more. They aren't particularly loud, and there is no bass at all. You could probably do better with headphones, and the ASUS VivoBook Ultra K403 does offer a 3.5mm jack so you can connect some cans to better enjoy your tunes.
While in Taiwan, I took most of the photos with my Xiaomi Mi 9 and some with my camera. Having an SD card slot and regular USB ports were a godsend as it meant that I didn't have to rely on dongles to transfer the images to the laptop for editing and uploading. My previous experience with another ultraportable that only gave me two USB-C ports to work around with definitely pushes me to say that this is a great decision on ASUS' part to offer proper ports. For those who use their laptops for presentations, the full-sized HDMI port also means that you won't have to worry about dongles to connect your laptop to any regular projector.
Now another issue I have with ultraportables is that they can get quite toasty around the palm rest and keyboard areas. That can make them quite uncomfortable to work on. To that end, I have only praises for ASUS as despite a somewhat unconventional design where the ASUS VivoBook Ultra K403 appears to draw in cool air and exhaust heat from the gap between the body and the display, it proved quite effective at keeping the Intel Core i3 8145U running cool. The palm rests, underside and keyboard areas of the ASUS VivoBook Ultra K403 are comfortable to touch even after working on it for hours.
Conclusion
The Intel Core i3 8145U might make it less suitable for anyone who has to edit photos on the go, but there is an Intel Core i5 8265U version for you guys who need the extra grunt. The i3 variant is still worthy of consideration though, especially if most of what you do revolves around less intensive tasks like word processing or presentations.
The price ASUS Malaysia is asking for the ASUS VivoBook Ultra K403 is also very reasonable, at only RM2699 for the variant tested. For such impressive battery life in this amazingly portable package, I am definitely willing to part with that amount of money. I would probably opt for the Intel Core i5 variant though.
The fact that ASUS threw in 8GB RAM and 512GB solid state storage makes it a much easier decision. I do wish ASUS refined the build and shaved off those sharp edges around the sides, and also probably include a better display with more sRGB coverage, but then again, for refinement and great displays, there is the ASUS ZenBook lineup. For a portable, reasonably priced workhorse that can last a work day or more, there's the ASUS VivoBook Ultra K403.
Our thanks to ASUS Malaysia for providing us the ASUS VivoBook Ultra K403 for our Computex 2019 trip.