Review
Asus Zen Aio Pro Full-HD (Z240IC) Review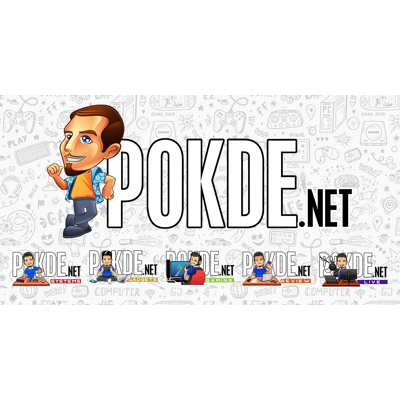 Positives
Core i7 6600T processor
nVidia GTX960M 2GB GPU
16GB DDR4 RAM
One of the most beautiful piece of hardware I've seen in a while
USB 3.1 (Type-C)
Negatives
The HDD is too under-powered
No HDMI-Input
ARVE Error: need id and provider

I really am not going to go into the parts where you start comparing this piece of hardware with the Apple's iMac because at first glance, you already had it in your mind that Asus is participating in that segment with this hardware. However, I would note here that if you think that the 21.5″ iMac is a tad too small, while the 27″ iMac will not fit your desk, here is the Asus' 23.8″ Zen Aio Pro alternative for you to consider – especially, if, at the end of the day you are still going to be running bootcamp on your iMac and you NEED Windows still.
Appearance
When I got my hands on the Asus Zen Aio Pro unit, I was actually immediately awed by it's looks. The perfect balance between metal and glass here is beautifully done. The unit not only looks exquisite, it's robust! And because Asus has badged this with the "Zen" line-up, Asus' signature brushed silver finishing is present at the back. The hinge mounted to this back case is pretty elegantly designed too, providing it's tilting motion to satisfy your viewing angle. You really don't need much space on the desk itself to place the Asus Zen Aio Pro if the 23.8″ display will not be hindered by anything around it.
There is a large ASUS emblem beautifully donning the back of the body and the power socket is perfectly center-aligned with the hole on the hinge. If this is the first time you will be using an AiO, you would find some early awkwardness as you struggle to look for the power button without RTFM-ing. It's located at the bottom left (from the rear view) as you fiddle your fingers searching for it.
Right across the power button is where you will find the ports for your extensions. From the end, we have the new standard USB Type-C port, followed by one USB 2.0 port, four USB 3.0 ports and two HDMI-out ports. Behind the hinge, you will see the power socket, Gigabit Ethernet port above it and Kensington lock socket below the power socket. On the other side of the hinge, after the power socket, you will find the headphone socket, microphone socket and an SD card reader. This completes the list of basic requirements for your desktop computing given that you can attach TWO external monitors to this hardware. But there's a catch here. I was hoping to at least have ONE unit of HDMI-in port here so you could enjoy the beautiful display with an external system unit. At least, this gives Asus some room to come out with a display-only version to complement this then.
While I got the FHD version of the hardware, there is also a 4K version which at this time I am not sure if it will be available in our country. The display is a 16:9 Widescreen, LED-Backlit IPS with 178° viewing angle. I would settle with the FHD really because I have mentioned countless times on how 4K is just a different ballgame. Nope, this one is not a touchscreen and honestly, do you really touch your displays considering it leaves the ugly fingerprints when you do?
The unit comes with a wireless mouse and a compact chiclet keyboard which is controlled by one single unit adapter and it bugs me that the mouse only wakes up on click but not on movement. It does "sips" on power though but if you are a sucker for mechanical keyboards like me, then you wouldn't really be bothered much with this.
Specifications
CPU
Intel Core i7-6700T Quad-Core Processor
RAM
16GB DDR4 at 2133MHz
GPU
NVIDIA GeForce GTX 960M 2GB GDDR5
Storage
1 x 1TB 5400rpm 8MB Cache SATA 3.0Gb/s 2.5″ HDD
Software
Microsoft Windows 10 Pro
Connectivity
802.11 a/b/g/n/ac
Bluetooth 4.0
10/100/1000/Gigabit LAN
1 x USB 3.1 (Type-C)
4 x USB 3.0
1 x USB 2.0
SD card reader
Display
23.8″ 16:9 Widescreen, FHD (1920×1080), LED-backlit, IPS
2 x HDMI-Out
Audio
SonicMaster Premium built-in Speakers (4 x 2W + 2 x 4W Internal Woofer)
1 x 3.5mm microphone input
1 x 3.5mm audio output
Power
180W AC Power Adapter
Dimensions
585 x 434 x 52 ~ 190 cm (W x H x D)
Weight
7.3 kg
Performance
I'd like to begin with the bad news first. The unit that I am possessing does NOT come with an SSD drive. It has a Toshiba 1TB 5400rpm 8MB Cache SATA 3.0Gb/s which really shows the bottleneck in the performance. If you are the patient type, then you could just settle with the existing HDD but 8MB cache will really haunt you with it's dreadfulness – at least in this era. Now the next problem is the upgrade-ability for this. I think that at least the HDD and the RAMs should have their removable compartments for upgradability – just like laptops have them. At this stage, I'm not going to rip open this beautiful machine just yet.
But that's really about it – the HDD. Things get rather exciting when move to the other components. Our powerplant on this one is a 6th-Gen Intel Core i7 6700T Quad-core processor that clocks 2.8GHz with a Turbo Boost of 3.6GHz. This is pretty breathtaking and just when you thought that was sweet, it's coupled standard to a 16GB DDR4 RAM at 2133MHz frequency. And this is why I was saying, the HDD is going to be a pretty bad bottleneck. With these specs, you would really want to give a hand to it's gaming capabilities.
Which leads us to the related component. Enter nVidia GeForce GTX960M with 2GB GDDR5 VRAM aided with Intel HD Graphics 530 1GB. Basically, you are buying a decent laptop with a desktop enclosure. Most people don't really study the benefits of having an integrated graphics but if you have followed along, this generation of Integrated graphics has support for CMAA (Conservative Morphological Anti-Aliasing) which is an alternative to using the MSAA (Multi Sample Anti-Aliasing). This is a not-so-new technology actually but it has it's benefit. It's not available in every application, but if you have one that supports it, you should offload the task to the integrated graphics rather than the additional GPU. Why? CMAA was introduced for mid-range and lower-range devices like laptops to conserve processing power but still maintaining good enough graphics. MSAA is an expensive option that, if you can spend on very good hardware, you can appreciate to what extend high-end graphics can really look like. Feel like reading, by all means.
User Experience
I think the best appreciation that you will get by having this hardware is going to be the looks. I couldn't get tired at the sight of this machine just on our testing ground table. There are no unnecessary cables and everything looks just so neat and organized. I know this is not really an innovation as the Apple iMac has it for years now. However, I take the Asus Zen Aio Pro as a piece of hardware that doubles as the interior designing component. It makes a perfect piece of hardware for front-desk as it leaves an immediate impression.
The mouse and keyboards are really not something that I am much interested in. It's fine as a companion, but I would hook this baby to something that complements it's personality – something more than the flimsy bundled keyboard and mouse. Although its really a plus to have them if you are not going to spend on peripherals just any time soon.
The sound is pretty magnificent! It's loud, crisp and it's powered by SonicMaster. I'm wondering the absence of Bang & Olufsen really considering this is a "Zen" series, but the SonicMaster isn't bad at all, so I have no complaints here. There are 4 units of 2W speakers positioned at the bottom of the display and 2 units of 4W internal Woofers for the bass booms. And if you prefer much clarity, just hook up your preferred headphone at the back of the Asus Zen Aio Pro and enjoy the music to your ears.
The ports at the back can really get some love. I mean, we all know, Asus is all about innovation, and I was really hoping for that bit of innovation at least really. If the ports could be shifted to the sides or bottom of the unit, that would provide a pretty depth to convenience because if you are going to put this unit facing the wall, it could get pretty annoying to mount the peripherals or even a USB drive. I mean, at least the USB Type-C was something to show off as it's still new in the market. A small little slot in the front would perhaps give a touch of it's own – it's symmetrical anyway.
Let's get on to the display. While this is only the FHD version and I have not yet seen the 4K edition (and I'm not really looking forward to it if it's only going to be mounted to a GTX960M), the colors are stunning. It's an IPS too, so designers are going to love this very much. It's not a touchscreen and I have mixed answers as to whether there will be a touchscreen option. I'm not in favor of having my fingerprints all over the device, but the Asus Zen Aio Pro would make a very beautiful looking POS system if it had touchscreen. This really depends on which demographics is Asus really targetting at and this will be dependant on how successful this model will be first. I guess for the Asus Zen Aio Pro, it's the software that can be a plus point for re-marketing but before adding the bloat, Asus, please change that HDD to an SSD at least first :P
Conclusion
I've used this unit for a week as a replacement of my office desktop which is a pretty monstrous machine. I like the aesthetics, but there are imbalances in performances that Asus needs to look into. If the upgrade-ability becomes possible, then I think the Asus Zen Aio Pro will unleash it's true potential and a lot more people would favour this. For me, I always don't mind cluttering my office space with Asus hardware – let alone one that can actually add to it's looks :)