Review
ASUS ZenBook UX433 Laptop Review – Working At Your Convenience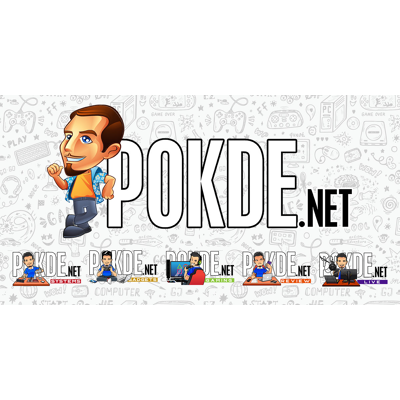 Overview
ASUS says that they have been missing out on the 14" market segment and they would like to have a piece of the cake. This is their attempt in making a comeback for the 14" ultrabook segment. Featuring the Exclusive Numberpad on the touchpad, ASUS boasts innovation with its unique combo touchpad. This is also the first time ASUS has made a 13" and a 14" laptop weigh exactly the same. Will ASUS thrive in the 14" market segment?
2 Years Global Warranty
(1st year with Perfect Warranty)
Positives
+ Solid performance in an ultraportable package
+ Stellar battery life
+ "Frameless" NanoEdge display is a beauty to look at
+ NumberPad / Touchpad dual functionality is an innovative, practical feature
+ ErgoLift hinge improves cooling and typing experience
+ Keyboard is well-spaced and comfortable to use
+ Smaller than expected for a 14-inch laptop
+ Can do some light gaming thanks to the MX150 dGPU
Negatives
- Lacking in ports
- No USB-C charging
- No touchscreen display
- Speakers are decent at best
Unboxing the ASUS ZenBook UX433 Laptop
We've posted an unboxing post earlier, where we shed some light on the ASUS ZenBook UX433 laptop. If you missed out on that, click right here to get up to speed.
Appearance
Just like with other laptops in the ZenBook series, the ASUS ZenBook UX433 laptop retains the classy look. Built with premium materials, this dark blue laptop still has the Zen-inspired concentric circle design surrounding the ASUS logo in gold. It is simple, yet sleek design which can make for a good fashion statement.
Open up the laptop and you'll be greeted by, aside from the mostly Royal Blue colour scheme, the four-sided "Frameless" NanoEdge display. It's not exactly zero bezels but it is very minimal which will make you feel like its not even there from time to time. The top part of the display has slightly thicker bezels but the reason for that is most likely to accommodate the webcam being placed here. It is said to be the ideal position for a webcam.
Normally, you'd see some of the company branding right below the screen but instead, this is positioned right above the keyboard. It says "ASUS ZenBook" in golden / rose golden trims, which certainly makes it more noticeable. The keyboard itself is a full-sized backlit keyboard sans the physical numpad, but this is not surprising for a 14-inch laptop in a 13-inch chassis.
One important detail worth highlighting is that upon opening the lid, the ASUS ZenBook UX433 laptop creates a bit of space between the surface and the laptop itself. This is thanks to the ErgoLift hinge, which will provide users with improved airflow as well as a better typing experience. You will probably notice at first, but this will soon fade to obscurity the more you use it. It is great to have nonetheless.
As you move below the keyboard, that's when you reach the biggest highlight of the ASUS ZenBook UX433 laptop; the 2-in-1 touchpad / numpad. Labeled as the Exclusive NumberPad, what you have here is the convenience of a numberpad built into the trackpad itself. By pressing the top-right corner of the touchpad, the numbers and what not will shine, giving you access to the NumberPad. It is rather shiny given the glass cover on the touchpad here.
On the left side, you have the proprietary charging port, a HDMI port, a USB-A port, and a USB-C port. On the right side, you have a MicroSD card reader, another USB-A port, and a combo audio jack.
Overall, the ASUS ZenBook UX433 laptop is a machine that looks great. It is simple, yet classy which should be fitting with the working-class adult everywhere, especially those who have to be on-the-move often.
Specifications
CPU
Intel Core i5-8265U @ 1.6 GHz (up to 3.9 GHz Turbo Boost)
RAM
8GB LPDDR3
GPU
NVIDIA GeForce MX150 2GB GDDR5
Storage
512GB PCIe 3.0 x2 NVMe SSD
HID
Full-sized backlit keyboard, 1.4mm travel
Glass-covered with integrated NumberPad; intelligent palm-rejection
Connectivity
Dual Band WiFi 802.11ac
Bluetooth 5.0
1 x USB 2.0 Type-A
1 x USB 3.1 Gen1 (Type-A)
1 x USB 3.1 Gen2 (Type-C)
MicroSD card reader
Display
14″ FHD (1920 x 1080) IPS Wide View Frameless NanoEdge, 100% sRGB
1 x HDMI
Audio
ASUS SonicMaster stereo audio system with Surround Sound
Array microphone with Alexa and Cortana support
1 x Combo Audio Jack
Power
65W power adapter
50 WHr 3-cell Li-Po battery
Dimensions
319 x 199 x 15.9 mm
Weight
1.19 kg
Performance
As usual in the first part of our benchmark suite is CrystalDiskMark. The ASUS ZenBook UX433 utilizes a PCIe G3 x2 NVMe SSD and as you can see, the speeds are noticeably faster than that of regular SATA3 SSDs. While it would be nice if it was a G3x4 NVMe SSD, I wouldn't really say it's a necessity and just a bonus to have. This one already has pretty solid performance after all.
Moving on to Cinebench R15, the OpenGL test reached a surprisingly high score. Keep in mind that it has an MX150 dGPU on this thing. As for the CPU test, the Intel Core i5-8265U is about the same as what we expected as this is essentially the same as i5-8250U, just with high turbo speeds.
On to Unigine Heaven Benchmark, it doesn't seem so good but keep in mind that this is the Extreme preset after, which is taxing even for some of the strongest hardware around. This wasn't built for high performance, just reliable performance that you can bring with you on-the-go. It is still a good indication that you can game on it with lower settings for the best experience.
Under normal circumstances, we don't usually do game benchmarks for this kind of laptop as it's not meant for gaming. With the extra boost clock and the MX150 dGPU, we thought it's worth testing some games at least so with that, we decided to see how it runs DotA 2 and CS:GO on the highest settings possible.
In DotA 2, it only managed an average of 30.62 FPS. There are times when the game is relatively smooth, though under 60 FPS still, but it does start to suffer when there are a lot of heroes duking it out simultaneously in a small area. Temperature is definitely within the safe range. The game is actually playable but you do need to dial down the settings for a much better gameplay experience.
In CS:GO, it managed an average of 33.74 FPS and is running easily within safe temperatures for both CPU and GPU. If you're a pro gamer or just someone who plays competitively, you definitely need all the FPS you can get but chances are that you wouldn't even look at a laptop like this for that purpose. If you're a casual gamer looking to pass the time, simply dial down the settings and you should have a decent gaming experience.
The battery life on the ASUS ZenBook UX433 is admirable, both in use and on standby. Per full charge and 50% brightness, I can get roughly 7 to 8 hours of battery life on the Better Performance mode, and it will be more if you opt for the Better Battery Life mode. This is me just browsing on Edge Browser, simple word processing, and watching YouTube videos as I usually do. As for standby time, even after a week of little to touching, there is still more than 30% battery life left, which is great.
User Experience
The ASUS ZenBook UX433 laptop is designed for productivity, so you can't have expectations that it will run something like Battlefield V on 4K and 120 FPS or anything close to that. This particular variant still does pack a good amount of firepower however. With the Intel Core i5-8265U, which is essentially the i5 8250U but with higher turbo clock speeds, and a GeForce MX150 dGPU.
When it comes to storage, it utilizes a single storage device and it's a 512GB PCIe G3x2 NVMe SSD. While G3x4 SSD would provide better speeds, you're not really losing out much in terms of real world usage so you can still expect some fast boot up / loading times here. As that SSD is the only storage device on this ASUS ZenBook UX433 laptop, be sure to keep it well-maintained. Thank god it comes with 8GBs of RAM, which makes it just nice to work comfortable on the machine.
The ASUS ZenBook UX433 utilizes a 14-inch display, which is quite rare coming from ASUS since 13-inch and 15-inch displays were more common from them. This one in particular is a Full HD IPS "Frameless" NanoEdge display with wide view and 100% sRGB. Viewing angles are great even if you're looking from the far side but just keep in mind that due to its small size, it's not particularly recommended to view it on the extreme side anyway. Colours are punchy and lively, which makes it a joy to look at.
As for this "Frameless" NanoEdge display, it's not exactly frameless but it can make you think that. NanoEdge has always been the ASUS term for ultrathin bezels on their laptops. This particular one is actually very thin on all four sides, making it seem frameless by perspective. The biggest bezel is on the top where the webcam is situated. This is said to be the ideal webcam position. Not gonna lie, I'm a big fan of these bezel-less / small bezel displays as it makes me enjoy looking at it more but that's just a personal taste.
Throughout our use, the ASUS ZenBook UX433 laptop is a rather quiet machine. Even when you're running games, you can barely hear the fan noise. Not that I'm saying it's not there, just that it is rather quiet. In regular use such as internet browsing or watching videos, I wouldn't fault you for think that the fans aren't working given how quiet it is. This can definitely be attributed to the ErgoLift hinge, which gives it a bit of a lift from the surface it's placed on, and this actually improves airflow under the laptop.
But that's not the only beneficial thing about the ErgoLift hinge as it also helps improve typing experience. What we have here is a regular ol' backlit chiclet keyboard, which does feel rather tactile upon pressing, with a 1.4mm travel distance. With the ErgoLift hinge, it gives it a bit of an angle which makes typing more comfortable. It's hard to believe something so simple can help so much until you've tried it yourself. It is a full-sized keyboard sans the numpad and it's spaced out pretty well. I get about 90% of my usual typing speed with this.
Speaking of numpad, the touchpad here is special, kind of like the ZenBook Pro 15. It has this feature known as the signature NumberPad where pressing the top right corner of the touchpad will active the numpad on the touchpad itself. The numbers will light up on the touchpad itself, allowing you to use it just like any other numpad. It is very convenient and a clever design choice to save space. It activates / deactivates easily with the press of the button on the top right, and you can still use the touchpad as usual either way.
The ports on the ASUS ZenBook UX433 laptop can feel a bit lacking. After all, it only has two USB Type-A ports, one USB-C port, a HDMI port, and a MicroSD card reader. For a lot of people, it may be just enough but in case you may need extras, you will need to get a USB hub. It's worth noting that the USB-C port is not a Thunderbolt port and isn't capable of charging. ASUS lost out on a convenience factor had they just made it capable of USB-C charging. I also wished that they opted for a full-sized SD card reader instead.
On the sound department, the ASUS ZenBook UX433 laptop is not too bad. I can't particularly tell if the ErgoLift hinge helps with the sound reproduction here but either way, it just feels like a regular laptop speaker so don't expect much out of it. It's not bad, just that the best would still be to use a good headset / headphone with it.
ASUS ZenBook UX433 Verdict
The ASUS ZenBook UX433 laptop is a solid, innovative machine for productivity that will surely please many consumers out there. It's not a perfect laptop but then again, perfection is subjective. It provides some rather solid performance in an ultraportable package, the battery life is great, the "Frameless" NanoEdge display is eye-catching, and the touchpad / numberpad dual functionality is a godsend.
But it also has its fair share of quirks, including the inability to charge via USB-C, lacking in ports, and the speakers being decent at best. However, I wouldn't call these a dealbreaker and this would solely depend on what you want for a productivity-based laptop. I would have easily given it a gold if it had one of these two features included; a touchscreen display or USB-C charging. It is still a great machine nonetheless.
With that being said, I award the ASUS ZenBook UX433 laptop with our Silver Pokdeward.