Review
ASUS Zenfone 3 Zoom Review — The Photographic Dream Machine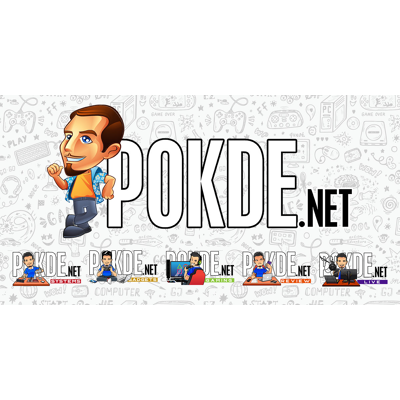 Positives
+ Camera is pretty good
+ Excellent battery life
+ Easy to use
+ Lots of customization options for UI
+ Snapdragon 625 balances performance and efficiency pretty well
+ Speaker is loud
Negatives
- The phone is kind of slippery when holding (can be fixed with a protective case)
- Lack of haptic feedback for fingerprint scanner
- Audio quality from speakers is subpar
- Need to wait for software/app update to take full advantage of camera in other apps
The phone that disappointed last year came back stronger than ever. It's now known as the ASUS Zenfone 3 Zoom.
When ASUS released their Zenfone 3, we were in awe as to how good it was compared to its predecessor. As usual, they have spin-off versions of the device catered to different markets, like the Zenfone 3 Max for budget-conscious users and the Zenfone 3 Deluxe for those who are looking for a bit more luxury in their device.
Then there's this beastly device that is geared towards the photography-centric group, so much so that it's being dubbed as "The Photographic Dream Machine". Not to say that it's meant to replace traditional DSLRs but rather, for those who prioritize smartphone photography. With 5,000mAH battery, we wondered what this beast is capable of. Now, it's in our hands so let's take a look at how this device fares.
Unboxing the ASUS Zenfone 3 Zoom
If you're thinking that the ASUS Zenfone 3 Zoom's box looks familiar, that's because it is. It looks just like the Zenfone 3's box. It's a rather small box that can be easily gripped with one hand, which will make you think there isn't much inside…until you actually take a look inside.
Upon opening the box, you will be staring at a cold, dark abyss, pondering your life choices as your consciousness fade to black…until you snap out of it and realize that you've been starting at the phone's screen the whole time.
Then, you proceed to open it up to see what is placed below the phone and be greeted with a charger, a USB-C cable, and a handsfree kit. You might find yourself confused then, wondering where the manual, warranty card, and SIM ejector pin are at. You then notice your blood start to boil while your mind becomes clouded, thinking you might have been cheated.
Turns out, it's hidden in the upper-side of the box. The warranty card, user manual, clear protective case, and SIM ejector pin is included in the box, and you finally breathe a sigh of relief. Unlike in the Nexus 6P, this 2.0A charger doesn't use a USB-C to USB-C cable but instead, a standard USB-C to USB-A cable.
So if you have a standard charger at home that can be used with any USB cable, you're free to just keep this in the box if you wish to do so. Just be mindful that it might not be as fast as using the charger bundled with the Zenfone 3 Zoom.
Appearance
The front of the ASUS Zenfone 3 Zoom will look just like your standard Zenfone 3 smartphone. You will first notice the 3 capacitive soft buttons indicating home, back, and recent. The edges of the device is stuck in between a standard Sony smartphone and a Samsung smartphone; not as rounded as Samsung, but not as brick-looking like the Sony.
On the back is where you can truly feel its aluminium alloy body. Not only does it make the device look premium, it also feels premium. I can immediately tell the reason why they chose aluminium in particular is to ensure that the device will be able to maintain a light weight.Then you'll start to notice the fingerprint sensor, which is placed at the back to make it more convenient for users, a sliver of LED flash, and a dual-camera lens that vaguely reminds you of a premium fruit.
Over on the sides, you have the SIM tray, which can fit 2 nanoSIM cards and a microSD card in place of the 2nd SIM slot, on the left. The volume button and power button is on the right side, with the volume button being placed above the power button. I find this particular positioning required me to get a bit of getting used to, as I tend to accidentally press the power button when I want to adjust the volume. This is especially true when I want to take a selfie, and use the volume buttons as shutter.
On the top part of the phone solely lies the Zenfone 3 Zoom's secondary microphone, possibly the loneliest part of the phone aside from the SIM tray. And on the bottom part is where the 3.5mm jack, primary microphone, speaker, and USB Type-C port are situated.
Overall, the ASUS Zenfone 3 Zoom is a stylish looking phone. On the front, it does maintain the same look as the original, but on the back is where you can clearly tell that it has its own identity, especially with how prominent the dual-camera lens is and its metallic body.
Specifications
CPU:
Qualcomm Snapdragon 625 (8 x 2.0 GHz with FinFET Low Power Plus), Adreno 506
RAM
4GB RAM
Display:
5.5″ FHD (1080p) AMOLED Display with Corning Gorilla Glass 5
Storage:
64GB Internal (expandable with microSD up to 2TB via SIM 2)
Camera:
SuperPixel Main Camera

12MP 25mm f/1.7, Sony IMX362 sensor, ASUS Tritech+: Dual PDAF, 2nd Gen Laser Focus, Contrast Detection AF

Zoom Camera

12MP 59mm f/2.6, Samsung 3M3 sensor, Contrast Detection AF

Front Camera

13MP f/2.0 Sony IMX214 sensor, Screen flash

OS:
Android 6.0.1 Marshmallow with upgrade to 7.0 within 1H 2017
Connectivity:
Wi-Fi 802.11 b/g/n (2.4+5 GHz)
Bluetooth 4.2
Up to Cat 7 LTE
MiMO Wi-Fi
SIM:
nanoSIM (dual SIM support)
Battery:
5,000 mAh (non-removable), 1A Reverse Charging
Performance
As you can see from the specifications, the ASUS Zenfone 3 Zoom is powered by the Qualcomm Snapdragon 625 SoC, which has an octa-core processor running at 2.0 GHz and an Adreno 506 GPU. Manufactured on the 14nm FinFET process, it's has a pretty good balance of performance and power efficiency, especially thanks to FinFET LPP (Low Power Plus).
Let's see how the device fares in our usual benchmark suite, shall we?
Starting off with Antutu, you might be thinking why the OPPO R9S, which is also powered by the Snapdragon 625, placed higher than the Zenfone 3 Zoom. Well, the differences aren't big so it's negligible. It's definitely far from the Snapdragon 820 that's on the HTC 10, and it manages slightly better than the Galaxy A7, though not by a lot. It performed a lot better than the VIVO V5, which is a good thing given what the Zenfone 3 Zoom is offering.
On PCMark's Work 2.0 bench test, I find it quite odd to be noticeably different than the original Zenfone 3 which is powered by the same chipset. This particular test prefers devices with more fast cores and just like how the Galaxy A7 couldn't beat the Zenfone 3, it's the same case for the Zenfone 3 Zoom by a decent amount.
For Geekbench, where you can see single-core and multi-core performance, it's worth nothing that the Galaxy A7 is scored slightly higher for single core, but is noticeably lower for multi-core. When compared to the Snapdragon 820 on the HTC 10, it vastly outperforms the Zenfone 3 Zoom for single core, but loses on multi-core. Just like in previous tests, the original Zenfone 3 seems to outperform the Zenfone 3 Zoom despite being on the same chipset. The Honor 8 and its Kirin 950 chipsets trumps it completely.
And once again, the Zenfone 3 has a better score than the Zenfone 3 Zoom but at least on 3DMark, the difference isn't huge. This is the one and only time the Galaxy A7 and its Exynon 7880 chipset managed to beat the Zenfone 3 Zoom, which is especially noticeable in the two Slingshot tests. When compared to the Honor 6X and VIVO V5, the Zenfone 3 Zoom is noticeably higher.
This particular test aims to give an idea as to how long a phone can last until it reaches 20% of battery life. The Zenfone 3 Zoom is packed with a humongous 5,000 mAH battery and Snapdragon 625 is known to be a power efficient chipset. As such, it took the test 998 minutes to go from 100% to 20%. That's 16 hours and 38 minutes. Theoretically, it would take 1,247.5 minutes for the test to go from 100% to 0% battery life, which is equivalent to 20 hours and 47.5 minutes. This is what happens when you pair a huge battery with an energy-efficient chipset. It's simply wonderful.
As far as personal use goes, this is the stats from my 2 days of use with this phone in a single charge. I'm a light-moderate user so going at least 2 days is to be expected. Noticeably, there's a dip between 4/13 and 4/14. This is because I was stuck at a location where the signal strength was weak so the phone tried to get the best signal reception possible, thus the sudden dip. If you're a heavy user or you're always gaming on the phone, you should be able to at least comfortably go through one full day with it on a full charge.
It's worth noting that throughout all the benchmark tests we did on the device, it barely got warm. It remained pretty cool throughout, even after 16+ hours of testing via PCMark 2.0's Work 2.0 Battery Life test.
User Experience
For starters, it's important to note that the ASUS Zenfone 3 Zoom does offer dual-SIM functionality, fitting in 2 nanoSIMs. The only downside her is that you'll be sacrificing the use of a microSD so it's either dual SIM or expandable storage. If you opted for this with a big internal storage capacity or if you're not the kind who stores a lot of apps and data in the phone, this would not be an issue. For me, I can live with this as I neither use a microSD nor a secondary SIM card.
It's surprisingly easy to hold it with one hand…to a certain extent. It feels solid but at the same, it's surprisingly light but there's one particular problem. It feels like the device can easily slip off of my hands at any moment unless I'm holding it with 2 hands. This is mostly like because of the aluminium alloy body and how thin it is, which can make it feel a bit slippery. This can be easily fixed with a phone case, which we may need to wait a bit unless you want to use the clear case that comes with the phone.
Instead of having a home button like other brands do, ASUS is maintaining the look from the Zenfone 3. So you get 3 capacitive soft touch buttons for home, back, and recent. I personally prefer it that way rather than having it on the screen as I personally dislike having space taken up on the screen itself but others may feel differently about this.
Having the fingerprint scanner at the back is the best place to put it. To me, it feels more natural to use the fingerprint scanner that way (with the index finger of course), rather than having it on the front of the screen, which feels very awkward and a bit of an inconvenience. The fingerprint scanner has additional functions that can activated in the settings menu, such as double-tapping on it to activate the camera…but this is something that requires a but of getting used to, and I just leave it disabled.
Haptic feedback is present on the capacitive soft buttons and ASUS's own keyboard so you know that you actually pressed it but it's oddly absent on the fingerprint scanner. For the Nexus 6P, it will vibrate a bit when you use the fingerprint scanner regardless of whether it fails to read it or not but for this case, it does nothing. A little bit of haptic feedback would do great as it would notify the user rather than straightaway unlocking it. Apart from that, it does its job and pretty quickly at it too.
The ZenUI 3.0 on the Android Marshmallow isn't new at this point. It's still simple, straightforward, and customizable to fit your style, such as having an app drawer or not. It fits a plethora of users in the sense that you can have a simple looking UI if you want to or if you're into heavy customizations, it allows you to do that too. And just like with previous Zenfone 3 models, it isn't bloatware-heavy and you have the ability to uninstall it if you wish to do so.
The Zenfone 3 Zoom's 5.5″ Full HD AMOLED display is a beautiful screen to look at. Everything looks so colourful and lively, and you can adjust the look to your liking. You can select from 4 different screen colour modes, to what degree the mode affects the colour, as well as the colour temperature, so you can have a display that suits your tastes. Don't like the saturated colours? This is where you can adjust it. It's also wonderful that ASUS decided to have the latest Corning Gorilla Glass 5 that will give your screen some added protection.
I'm not gonna lie, I've always been a bigger fan of the dual front-facing speakers like the HTC of old or the Nexus 6P but having the speakers on the bottom is definitely 2nd in my list. The Zenfone 3 Zoom's 5-magnet speaker is surprisingly loud but it definitely lacks in bass and a bit on clarity. If it's just for ringtones and notification alerts, it does its job well but if you're planning on having an immersive listening experience, you're better off with external speakers or a good pair of headphones.
Camera
Now for the part that everyone is looking forward to; how well does the ASUS Zenfone 3 Zoom's camera work? As we know, it has the Superpixel main camera and Zoom camera on the back. What it does is that the phone will select which is the best lens for a certain type of picture that you're trying to capture. For instance, the Zoom camera will be picked instead if you're trying to capture images where the subject is distant or if you're trying to take macro shots, while the Superpixel camera will fit pretty much everything else.
Let's skip all the mumbo jumbo and head straight to the pictures, shall we?
Most of the pictures you see above here are shot with the Superpixel camera, which gives it a constant f/1.7 aperture. It looks pretty good overall, and it's definitely easy to use. However, I'd like to note that for the shots that we took using manual mode, we noticed that pictures tend to get noisier than usual if you were to use ISO settings above '50'. However, with the large aperture, all you gotta do is toy around with the shutter speed to get a wonderful shot, which is what you see above.
Another thing l'd like to note is software support for the Zenfone 3 Zoom's camera. On Instagram, it seems to only be able to utilize the Zoom camera and not the Superpixel camera. I know this because the moment you use it to capture Instagram Moments, the frame is already zoomed in more than usual, and when you start recording, it zooms in even further. This is something we expect to be fixed in a future update.
Honestly, we can go on and on about the camera alone. In fact, we plan on doing a full-length article to cover what the camera on this phone is capable of so for now, enjoy the pictures that we managed to take so far.
Conclusion
The ASUS Zenfone 3 Zoom is a solid phone. It's buttery-smooth, the camera is pretty damn good, and the battery life is spectacular. Of course if you need more performance, you're going to have a look at the Snapdragon 8xx phones but this one performs admirably as it is with a Snapdragon 625.
Of course, it's not a perfect phone. The lack of haptic feedback on the fingerprint sensor, slight lack of clarity in the speakers, non-water resistant, a body that feels like it can slip from your hands at any time but these aren't deal-breakers, that's for sure. For RM2,099, it's hard to find anything that can match up to the Zenfone 3 Zoom. This is why I'm giving the ASUS Zenfone 3 Zoom our coveted Gold Pokdeward!