Travel and Vacations Dominate The Charts As Spotify Reveals New Social Distancing Trends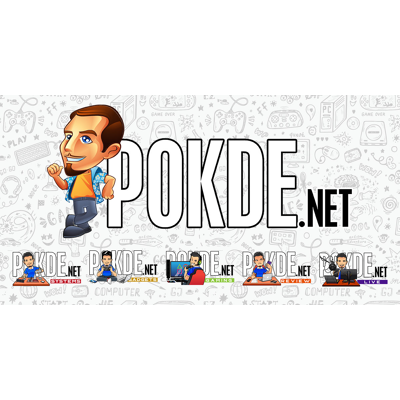 Hit the road with Spotify
Spotify has just revealed the newest trend happening over on their platform. While there was gardening, DIY haircutting, baking, dalgona coffee and home workouts in the last few months, this time the trend skews more towards road-tripping and Staycations.
This comes with a certain pinch of irony as there is now more than 1.3 million quarantine themed playlists on Spotify globally. Some of the more popular tracks included in these playlists between May 5 to July 30 are:
Stuck With U by Ariana Grande and Justin Bieber
Bored In The House by Tyga and Curtis Roach
Be Kind (with Halsey) by Halsey and Marshmello
Lockdown by Anderson Paak
exile by Taylor Swift and Bon Iver
I Wanna Dance with Somebody (Who Loves Me) by Whitney Houston
Spotify also listed other trends that they saw around the world. These trends tend to shift according to the listeners' overall moods or vibes, as Spotify would put it. They noticed that music listeners played more upbeat tunes during the month of July. They also pointed out that the month of July was the happiest music listeners have ever been compared to the general mood of listeners in the month of April as the month where more people were streaming sadder or more downtempo tracks.
Moreover, from the month of June to July, Spotify has seen a 92% increase in the creation of road-trip themed playlists. Most of these playlists were made by listeners in the United States, followed by the United Kingdom, Australia, Canada and Germany. This also shows that many listeners are on the move, as many users are seen streaming music and podcasts in offline mode more in July compared to other months, with a 24% increase. Some of the tracks featured in these playlists include:
Watermelon Sugar by Harry Styles
Here Comes The Sun by the Beatles
Party in the USA by Miley Cyrus
Don't Stop Believin' by Journey
Livin' On A Prayer by Bon Jovi
Hey Ya! by OutKast
Life is a Highway by Rascal Flatts.
Interestingly, there's also been nearly a 120% increase in the creation of "Staycation" themed playlists from the month of June to July. More for those who are in the holiday mood but just can't get out of the house I guess. The United States takes the top spot again in creating "Staycation" playlists, followed by the United Kingdom, Brazil, Canada and Ireland. Some of the tunes on these playlists include:
Summer Clothes by Marc Scibilia
Island In The Sun by Weezer
Summertime Magic by Childish Gambino
Kokomo by the Beach Boys
The Boys Of Summer by Don Henly
Paradise by Bazzi
Could You Be Loved by Bob Marley & The Wailers
Take Me Home by Bryce Vine
Señorita by Camila Cabello and Shawn Mendes
On the other side of the spectrum, however, more than 127,000 playlists have been created with "bored" or "boredom" in the title between the month of May 5-July 30. Top songs included in these playlists are:
I Don't Care by Ed Sheeran and Justin Bieber
when the party's over by Billie Eilish
High Hopes by Panic! At The Disco
The Less I Know The Better by Tame Impala
If you're interested in learning more about the music trends happening on Spotify, you can check out their official blog right here.
Pokdepinion: Well, looking at these popular tracks just reminds me of how old my musical taste is. I can recognise 8 songs out of the whole list.