Introducing 4 Up and Coming Malaysian YouTubers! Here's How They Successfully Grew on YouTube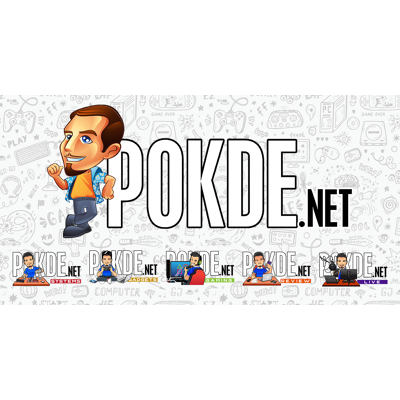 Wondered how some of these YouTubers started out? Here's the story from 4 up and coming Malaysian YouTubers.
Video is the most consumed medium in today's world. Everyone's on either YouTube or Vimeo (pfft, who goes to Vimeo), and video is currently a major focus on how we consume information from the internet.
Looking at some of our favourite YouTubers, most of us will want to have a life like theirs but have we ever wondered what it took them to reach where they are today? Well, Google Malaysia put the spotlight on 4 up and coming Malaysian YouTubers, and this is their story.
Introducing 4 Up and Coming Malaysian YouTubers
Nisha Ezzati
Nisha Ezzati, whose YouTube channel goes under her real name, creates video content on makeup and hijab style. Her YouTube channel now has 31,851 subscribers, with over 3,144,743 views overall.
She started her channel as she enjoyed watching YouTube videos, makeup videos to be precise, and was considering to try it out herself. It wasn't until she was encouraged by her social media followers along with fellow YouTuber and best friend, Faafirds, that she took the leap of faith to make her own videos. What do you know, a close knit group of YouTubers. Fun fact, her nickname is "Samprit", and I'm not sure why she picked that, but it's hilarious.
On YouTube, Nisha feels that it gives her followers a better sense of who she really is compared to the usual social media platforms. Instead of just doing makeup videos like everyone else, she wants to make it with her own personal flavour to it as she feels that she can connect with people more sincerely. Her sweet personality, honest commentary, and the way she portrays her emotions have been a hit with her followers and she has since seen some success on her channel.
If you want to check out her channel, click here to go straight to there.
Nisa Kay
Nisa Aminullah, better known by her fans as Nisa Kay, is a TV host for Pesona Muslimah on Astro Oasis as well as a host for Amanz.my's videos. She started her YouTube channel to document her work-travel experiences and soon expanded to makeup videos. Her channel now has 13,153 subscribers and 2,433,269 views overall.
Nisa Kay had an interest in YouTube thanks to the platform's ability to connect both viewers and creators from around the globe through shared interests. While she was already creating videos on her travels, she had a bigger interest in makeup, and gained inspiration after watchings tons of makeup videos.
Her first makeup video was a makeup tutorial video created for a contest. Since then, she decided to incorporate more make-up videos on her channel. Nisa thrives in front of the cameras as she enjoys sharing about the things she enjoys with her viewers. Her primary drive is to become a host and as such, she has managed to transition from YouTube into an actual TV host gig with Astro.
Nisa Kay mentioned that Astro discovered her videos on YouTube, especially those where she was hosting for Amanz. YouTube has helped hone her hosting skills and built up a nice portfolio for her. If you thought making YouTube videos would be a waste of time, think again.
If you want to check out her channel, click here to go straight to there.
Faafirds
Farhanah Firdaus, better known to her fans as Faafirds, is a YouTuber that shares her love for fashion and makeup on her channel. She is known for Arabic fashion, which was relatively new to Malaysia when her channel first started,  and she has since expanded to blogs and videos on beauty tips. Her channel now has 40,509 subscribers and 3,965,455 views overall.
Faafirds started a YouTube channel after receiving overwhelming requests from her friends, family, and social media followers who loved her fashion sense. Her love for Arabic fashion was the deciding factor to share her love and tips via YouTube. She was juggling her university life and YouTube, and it slowly turned into a passionate career through which she can share her opinions.
At first, she had difficulty in choosing a channel name as she wanted to separate her social life with her private one. As such, she crafted a name using bits and pieces of her real name. She has a firm belief in being true to herself and her fans, as she believes her honesty is what would bring unique content that people will enjoy. As such, she became more accepting that both her real name and 'Faafirds' are names that represent the same person, herself, and opted to not be someone else entirely.
If you want to check out her channel, click here to go straight to there.
Cupcake Aisyah
The girl who made it into the local newspaper at the age of 15, Nur Aisyah Mohd Razip a.k.a. Cupcake Aisyah documents and shares her daily life on her YouTube channel. She frequently uploads challenge videos, beauty tips, Q&A videos, and more to her fans delight. Her YouTube channel currently has 149,070 subscribers and 21,305,250 views overall.
Aisyah first started experimenting on videos on social media. After seeing a surge of interest in the content she makes, she started posting videos on YouTube in 2015. Aisyah stated that Bethany Mota and Zoella are her inspiration for making YouTube videos.
She believes that YouTube is at the forefront in building her personal brand. She has become increasingly influential online but still continues to learn from other creators and simply be inspired. As of right now, more and more brands have started to work with her on a variety of projects and her future is brighter than ever. She still has an iron-clad rule, which is to only work with brands that are appropriate for her channel, as she doesn't want to lose sight of her true self as well as to preserve her channel's authenticity.
If you want to check out her channel, click here to go straight to there.
Pokdepinion: Google Malaysia has taken an initiative to bring the spotlight towards up and coming YouTubers here in Malaysia. This shows that the country does indeed matter, and we are indeed making a mark in the world. Now, if only there was a YouTube Rewind for Malaysia. That would be super cool.