Review
Sudio Nivå True Wireless earphones review — small earphones with a big sound!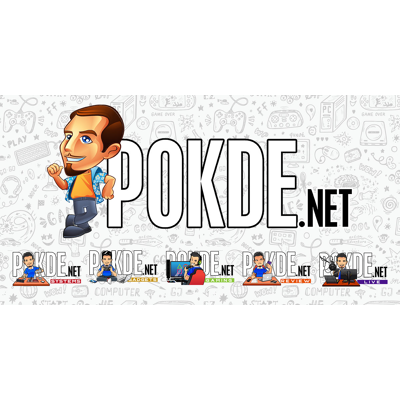 Positives
+ Minimalistic design and packaging
+ Easy to use
+ Use of magnets make for a very secure charging case
+ Fun sound signature
+ Excellent noise isolation
+ Decent battery life
Negatives
- Bass can be slightly overwhelming at times
- Microphone input is poor
- No AptX support
Introduction
Sudio has always been one to deliver great looking earphones that sound as great as they look. After the Sudio TRE earbuds, we were basically just waiting for Sudio to come up with their rendition of the latest truly wireless earphones. Truly wireless, as in there are no wires between the earpieces too. Not one to disappoint, we have here the Sudio Niva, true wireless earphones infused with Sudio's design language and sound signature. How do we find it?
Unboxing
The Sudio Niva's packaging is simple. Lots of white, with the product image smack dab in the center. This is a theme we have seen used across Sudio's lineup of products, and we can't say we don't like it. It's simple, yet eye-catching enough to draw your attention to take a closer look, perfect for store displays. As you draw closer, you will also spot the small text along the bottom which tells you what's in the box, as well as the expected battery life. The other side of the box you will find even more details of the Sudio Niva.
Lifting off the lid reveals the minimalistic design of the Sudio Niva's charging case. The letters NIVÅ are engraved into the top cover of the charging case, and the black foam surround it charging case serves to not only protect the Sudio Niva, but also to highlight the simple design of the charging case here. Nice.
And upon lifting the charging case out of packaging, we find some stuff like different sized silicone tips, user guide, USB cable and the exclusive guarantee certificate that's a black card. We would have loved a soft pouch to protect the charging case too, but sadly that was not a part of the deal.
Appearance
What's a part of the deal are earpieces that are just as minimal as the charging case. Smooth curves are the order of the day here, contrasted by the concentric circle pattern on the sole button on the earpieces. Look closely and you can see Sudio even added a glossy rim where the flat top meets the sides. Excellent attention to detail here, despite not having lots of space to express it on. I believe Sudio could have further refined the design by making the top half meet the lower half more smoothly for a seamless look, but no one is going to see that seam once these are in your ears. Some dirt did get lodged in the seam of our white unit in less than a week of use though, which definitely mars the appeal.
Paying some attention to the minimalistic charging case, we see it sports four LEDs indicating the battery level of the charging case. A little cleft on the bottom half allows you to easily snag the lid's edge and open it. The lid then flips up exactly like a compact powder case. Small design touches, but they do make it that much more intuitive to use.
Meanwhile, over on the other end we find the microUSB charging port. With Type-C gaining prevalence, some adoption of the newer standard would have been nice to see here. As you can see in the background, the Sudio Niva charges up with a red LED. On the white model, the red LEDs are actually bright enough to shine through the cover on the charging case, making it look like some sort of round demonic apparition in the dark.
In charge of charging the earpieces are these pogo pins, as well as a firm magnetic grip that holds the Sudio Niva firmly in the charging case. The lid features a magnet to help it stay closed securely too, minimizing your chances of losing your pair.
Specifications
| | |
| --- | --- |
| Drivers: | 6.2mm dynamic driver |
| Frequency response: | 18 Hz – 22 KHz |
| Sensitivity: | 105 dB |
| Impedance: | 32 Ω |
| Input: | Bluetooth 4.2 (SBC) |
| Battery life: | 3.5 hours playback, charging case provides 3 charges |
| Charging: | 10 minutes quick charging, 60 minutes to full charge |
| Weight: | 10g |
User Experience
Pressing down for 3 seconds on the single fancy button on the Sudio Niva turns it on. Holding it down for another 3 seconds brings you to pairing mode. The LED here flashes red when in pairing mode, just like their other models. If you put them into your ears, you can hear the Sudio Niva speak to you in a robotic female voice. Power On. Pairing. Device Connected. Now at this point, it is important to note that the right earpiece (marked with a R on the lower half) is the one that will connect to your smartphone. As you turn on the other side, you will hear: Left Channel. Right Channel. Second device connected. Pretty cool if you ask me. It could be even cooler though, if it powered on automatically upon removal from the case. The button also works for picking up calls and controlling music playback.
Once again like the other products from Sudio, a blue status LED will flash intermittently when the Sudio Niva are on. While they aren't nearly as bright as the Vasa Bla's LED which can light up half a room, the fact that they do not synchronize and blink at the same pace triggers me a little. Tossing them back in the case and letting them satisfyingly click into place with the solid magnetic pull automatically powers the Sudio Niva down and initiates charging.
By now, you would probably be wondering how do they sound. Not too bad at all, actually. The highs and mids are nicely detailed, and I wasn't left wanting here. There is lots of bass here too, making for a very fun sound signature. The emphasis on bass frequencies is a double edged sword though, with the bass frequencies overpowering the mids slightly in bassier pop and EDM tracks, taking away some clarity. Tuning for a bassier than neutral sound is definitely Sudio's signature, but Sudio may have given the bass frequencies just a bit too much boost with the Sudio Niva. It's not to say these are great to listen to, as these are great fun for all music genres. Sadly, tip rolling isn't an option with the Sudio Niva, as the nozzles here have a much bigger bore than your average earphones'. The included tips are fine, but the massive nozzles knock out the option of playing with the sound signature with different tips. There is also no support for AptX, which might have enabled even better sound quality.
Noise isolation is great, with surrounding noise being blocked out effectively. You can literally use these as earplugs in noisier environments. The good noise isolation also contributes to a safer listening experience, as "leaky" headphones often result in users turning up the volume to drown out the noise, increasing the risk of damage to their hearing. For those who intend to use it as a cool hands-free when driving, you can use only the right earpiece to maintain awareness of your surroundings. However the call quality is sub-par, with the person on the other end complaining of wind noise that's picked up by the microphone.
The battery life of the Sudio Niva is pretty decent, with me clocking 3 hours 15 minutes before it powered down automatically. This is slightly shorter than the 3 hour 30 minute listening time claimed by Sudio. Their previous products has always over-delivered in terms of battery life, so it's surprising to see them fall short of their claim this time around.  Charging up again took 1 hour 20 minutes, once again under-delivering on Sudio's claim of a full-charge in just an hour. The case is good for a bit more than 3 full charges, right on the mark with Sudio's claim. Sudio claims 3 charges on the packaging, while claiming 4 charges on their official website. Well, at least the packaging got it right. Overall, the battery life is decent enough, as you have plenty of power for a gym session. With the case, you should be well set for around a week or more of listening. The case takes a rather long time to juice up fully though.
Conclusion
For RM425, it's priced at less than half of what Apple is charging for their AirPods. It's priced quite reasonably if you are in the market for true wireless audio. The lack of AptX support is quite disappointing, especially after seeing it added to the Sudio TRE previously.
Further sweetening the deal is our exclusive discount code POKDE2018, which will slash 15% off the price. Sudio is also currently running a special 2018 Hari Raya promotion until 17 June, where you can get a free Gift Box, Sudio Eco-friendly Tote Bag and Free Delivery with every purchase of a Sudio Niva. And if you are an OCD freak, get the black one. You can thank us later. While there are some drawbacks like the sound signature being a bit too bassy for audiophiles, it is really great fun to listen to. We will award this with our Silver PokdeWard, as it is just that good.