Review
Asus Zenfone Selfie Review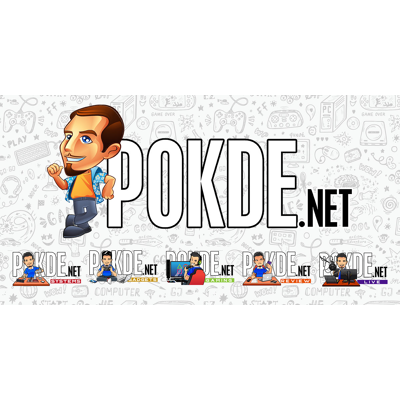 Positives
13MPx front and back camera
Laser focus on rear camera!
3GB RAM, Snapdragon processor and Adreno 405 GPU
Negatives
No 4GB RAM and 64GB storage option
You see, there are various legitimate reasons to buy a smartphone for ourselves. In fact, smartphones has broken the luxury barrier and entered the necessity requirement today. This has gone so far that a trend was created by smartphones – taking selfies. 10 years ago, if I had mentioned the term "selfie", you would be giving me a puzzled look. But today, it's the trending word, one used by even the youngest generation.
So what do you need to take a selfie? A camera of course! But we all know, most of our smartphones are biased towards the front-facing camera. This is funny because from my personal research, a few ladies volunteered to let me go through their phone gallery and to my surprise, ALL (out of 13 of them) actually had more selfies than any other images COMBINED! Of course, such was not the case for gents who volunteered to let me "breach" their phone gallery. It is also important to mention that my results may vary from yours but I'm talking about galleries of some pretty hot ladies and hunks here, so you may want to narrow down your scope there.
All that said, I guess Asus made a very smart move with their latest phone – the Asus Zenfone Selfie. Imagine having the ability to use the rear camera of your phone to take selfies but with display. That's because we are spotting a 13MPx camera BOTH on the front AND rear of the device. Selfie lovers are seriously going to love this piece of device, because apart from the camera, this device has a lot more to offer at the same time.
Unboxing
ARVE Error: need id and provider

The Asus Zenfone Selfie looks exactly like it's older sibling, the Asus Zenfone 2 for which you can read it's detailed review here. From the box, all the way to the content, looks exactly the same. In fact, while you are answering a call, no one can easily distinguish whether you are holding the Asus Zenfone 2 or the Asus Zenfone Selfie. If there is any noticeable difference, only a real Asus fan will be able to notice it. As for the Asus Zenfone Selfie, the flash is located beside the camera lens while for the Asus Zenfone 2, the flash is located above the camera lens. Apart from that, the Asus Zenfone Selfie has an innovative laser focus sensor on the other side of the rear camera – which is totally missing from the Asus Zenfone 2. If you ask me, I'd rather have the same outlook of both devices because that would allow me to exchange accessories between the two Zenfones, which would be a lot more fun! But then again, the laser sensor has it's own story worth trading for.
Appearance
The immediate difference that you will notice when holding the Asus Zenfone Selfie is the back case. It has a smooth teflon like feel, one that reminds us of the Asus Padfone S' back case. It feels luxurious yet providing the perfect grip at the same time. These cases are interchangeable, of course and currently in the market, there are six colors available for you to choose from – Leather Black / Pure White / Chic Pink / Aqua Blue / Glacier Gray / Sheer Gold.
Let's also not forget Asus' signature Ergonomic Arc Design that makes holding the device a bliss really. More elaboration on this in the User Experience section later. On the front, we are spotting the Corning Gorilla Glass 4 that offers twice the drop-damage resistance of its predecessor, 2.5X increase in retained strength and is 85% less likely to break in daily use. I mean, you should really try not to drop your smartphone, really, but in the case when you actually do, you would be thankful that this feature was already in place for your safety.
Removing the back cover, reveals a rather interesting view. First, the battery – which apparently is 3000mAh, by the way, is removable. Above the battery, there are slots for two SIM cards and hidden microSD slot at the SIM 1 slot. However, unlike the Asus Zenfone 2, the Asus Zenfone Selfie doesn't come with 64GB storage options. This is going to be a huge downer given the fact that we are sporting 2 powerful cameras on the device if the future owner didn't plan to buy microSD card.
Specifications
CPU:
Qualcomm Snapdragon MSM8939 1.5GHz
Display:
5.5″, Full HD (1920×1080) @ 403 ppi
RAM:
3GB DDR3
Storage:
32GB Internal Storage
Camera:
Front: 13 MPx, Auto Focus, Wide View, PixelMaster
Rear: 13 MPx, Auto Focus, PixelMaster
SIM:
dual-SIM, dual-Standby (micro)
OS:
Android 5.0.2 Lollipop with Asus ZenUI
Battery:
3000mAh Li-Po Removable
Performance
The Qualcomm Snapdragon 615 paired with 3GB of RAMs coupled with Adreno 405 GPU really delivers! The display transition is smooth and fluid! We managed to score 30K on Antutu Benchmark which makes this device a pretty good piece of gadget to own! We also managed to run Asphalt 8 and Real Racing 3 very smoothly on the device which means it's able to chomp up pretty much any titles we may throw at it. Given the fact that the Zenfone Selfie is running Qualcomm processor and not Intel, the battery life is rather interesting too. You can pull off a whole day with a full charge pretty easily. Of course we were not expecting it to top the charts ahead of the Zenfone 2 4GB RAM anyway.
User Experience
Obviously, the most elaborate subject on this device is the cameras. Both front and rear cameras are 13MPx, have auto-focus capabilities and boast Asus' signature PixelMaster technology. Both of the cameras also have real-tone flashes for each camera to take bright and vivid images and are composed of five-prism Largan lenses mounted on top-quality Toshiba sensors. The front camera has an f/2.2 aperture and 88° wide-angle lens. The rear-camera has even a larger f/2.0 aperture lens for even brighter low-light shots. What's even more interesting with the rear-camera is that you can take macro images from up to 6cm distance. To top this off, it has laser auto-focus technology for the fastest possible clarity! How this aids the photography is that focusing can be rather slow especially in very low light conditions. The laser beam shoots quick laser beams to measure distances in lightning speed, offloading the focusing task to itself and leaving the shot taking task to the lens instead. The result, a super-quick focus and shutter speed! This is what we call innovation!
Taking pictures is awesome with the Asus Zenfone Selfie. The rear volume button doubles as the shutter button, making picture taking experience rather unique. Try holding your device for a selfie and imagine the shutter being at the back. You will realize how little things like this make a very big impact to our user experience. And because the device is ergonomically arc shaped, it fits just perfectly in palms for taking images. As if the Zenfone Series design was actually made for this purpose.
What can make this device better on top of this wonderful camera if it's not the ZenUI? The similar ZenUI has been ported to the Zenfone Selfie. Just swipe "S" on the screen for the ZenMotion UI to launch the Selfie mode immediately. What makes me love the ZenUI even more lately is that it gives out 100GB of Google Drive storage for FREE!
The device also has support for CAT4 LTE so your connectivity is not left out. It also comes with 802.11ac standard Wi-Fi module with support for "N" channels. Asus claims that they have implemented the "beamforming" technology that operates the Wi-Fi in up to eight spatial streams (MIMO) delivering higher throughput with reduced power consumption.
Asus has also brought along the TruVivid technology to the Zenfone Selfie. At the bottom layer, it houses the 400nits bright IPS panel making it visible at 178° viewing angle. Above the IPS panel, we have the Optical Clear Adhesive (OCA) layer that provides the necessary filter and protection to the IPS panel underneath. Above it, we have the GFF (G Film Film – yes, it's corny indeed) that provides the 10-point touch sensitivity and finally it is covered by the Cover Glass made of Corning Gorilla Glass 4 for the final protection.
ZenFone Selfie ultra-sharp display reaches 72% of the NTSC gamut so you see more colors, just as precisely as your eyes enjoy the real world. Photos and video are brighter, clearer and as vivid as can be — and so much more lively than competing smartphone displays! Although I would have loved it more if they had brought the HDR display to the Zenfone Selfie just like they did for the ZenPads – knowing that you will be taking plenty of images from this device which is made for, well, taking pictures.
Conclusion
If you really like taking selfies, this is the phone you should consider. The price is excellent and what you get in return is totally bang for your bucks! Whether you need to take selfies or have video conferences, this device will serve you very well. The performance is great and the features are subtle. You couldn't go wrong with this device really.