Review
Cooler Master NR400 with ODD Review — a clown car of a case!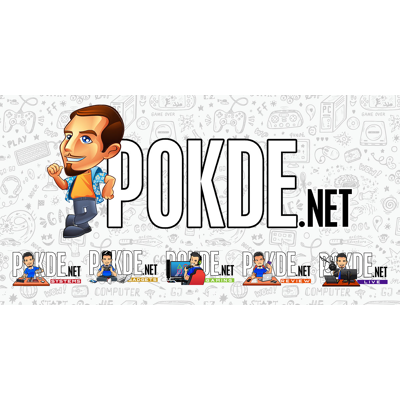 Overview
One of the few cases to still support a 5.25" ODD in 2019, Cooler Master didn't let that stop the MasterBox NR400 from being one of the most flexible cases I have ever built in. Plenty of airflow, tonnes of room and lots of storage mounting spots make this one of the best cases in this price range.
2 year local manufacturer warranty
Positives
+ Easy to build with
+ Simple good looks
+ Tinted tempered glass looks great even when the system is powered down
+ Plenty of room for ridiculous storage configurations
+ Fits tall coolers and long GPUs
+ Flexible cooling configurations with irresponsible levels of airflow
+ Can fit extra long PSUs with some adjustments
+ Affordable
Negatives
- Metal is a bit less substantial than I would prefer
- ODD cutout in front panel shatters the sleek, clean design
- No sound dampening capabilities at all
Introduction
mATX motherboards are often released as budget boards, which make them a great choice for anyone building a rig without spending a bomb. There isn't much logic in spending a bomb on an expensive case to build in, right? If you agree, then you might be quite interested in the Cooler Master NR400, Cooler Master's affordable mATX case that looks good and yet offers plenty of features that are found only in their higher end cases.
Unboxing
Well there isn't much to talk about when it comes to the box. Unlike Cooler Master's premium cases, the box here is just plain brown cardboard with the images printed onto it.
In the box are the necessities. There are plenty of screws, but unlike in the Cooler Master MC500M, the screws are not individually sealed for freshness. Nothing too fancy here.
Appearance
Since we got the version of the Cooler Master NR400 with an ODD bay, there is a slight cutout marring the clean mesh front panel. Just to keep things interesting, there is a glossy strip down the right side, just so that your eyes have something else to look at aside from the unending mesh that makes up the front.
More mesh is found at the top, which bodes well for great airflow through the case. No fans here, but there's support for 240mm radiators. The case I/O are at the top, and there are only two USB 3.0 ports to speak of. More would have definitely been welcome. Cooler Master also threw in a combo jack instead of the regular separate ports for mic-in and headphone-out. Maybe it's optimized for Cooler Master's recent range of audio peripherals like the MasterPulse MH751 and MH703.
The back is where the regular stuff are. A single 120mm exhaust with a sliding screw bracket thingy so you can adjust the position of the fan when you need to. There's also some extra vents up above the fan, well above the motherboard tray, promising support for 240mm radiators as well.
On the left we have a PSU shroud of sorts, which is part of the case itself. The glass panel here on the Cooler Master NR400 is slightly tinted, so it will look a bit more mysterious before you fire up your system.
The other side is just a metal panel. Good for those who enjoy customizing their rigs with stickers, maybe?
Last but least, the bottom side. We have four nice rubber feet that raise the Cooler Master NR400 clear off the table. There is also a fan filter for the PSU intake, although it's not attached magnetically but instead with little tabs at the edges to hold it in place. Not our favorite design, but it works.
Specifications
Model Number
MCB-NR400-KG5N-S00
Available Color
Black
Materials
Steel, plastic, tempered glass
Dimensions (LxWxH)
All
411(L) x 210(W) x 411(H) mm
Motherboard Support
Up to mATX
Expansion Slots
4
Drive Bays
5.25″
1
Combo 3.5″ / 2.5″
4
2.5″
4
Front panel
USB 3.0 x 2
3.5mm combo jack
Pre-installed Fan(s)
Front
120mm x 1 (1200±200 rpm)
Rear
120mm x 1 (1200±200 rpm)
Fan Support
Front
120mm x 2 / 140mm x 2
Rear
120mm x 1
Top
120mm x 1 / 140mm x 1
(can use 2x fans if ODD cage removed)
Liquid Cooling Support
Front
Up to 280mm radiators
Top
Up to 140mm radiators
(240mm if ODD cage removed)
Rear
120mm radiators
Clearances
CPU Cooler
166mm
PSU
140mm (HDD cage in backmost position)
325mm (w/o front radiator and HDD cage)
GPU
346mm
Cable Routing
Behind Motherboard Tray
22mm
Dust Filters
Top, bottom
Power Supply Support
Bottom mount, ATX PS2
It's a mini-tower case for those whose primary focus is airflow and little more. It also inherited quite a bit of features from Cooler Master's more premium modular cases. For example, there's the removable HDD cage and ODD cage.
User Experience
Having a removable HDD cage in the Cooler Master NR400 opens up plenty of avenue to build your dream rig. When I used a pretty regular MasterWatt 650W when building live, I didn't realize that the HDD cage is actually removable with just one screw holding it in place. Or, if you still want to use 3.5″ drives, you can also move it around to fit larger power supplies. 1200W PSUs will fit just fine in the Cooler Master NR400, giving you more than enough power for HEDT builds in the mATX form factor.
Of course, you can also finally remove it if you want to use a longer PSU and a front-mounted radiator. Who uses HDDs anymore anyways? If you do want to use HDDs, you can fit up to three on the HDD cage.
Although this is the Cooler Master NR400 with ODD, you have the option to remove the ODD cage, which fits a 3.5″ drive on the underside as well. That brings the number of 3.5″ drives supported to a grand total of four drives. I really love that Cooler Master offered the option to keep it there or remove it, since the non-ODD version isn't available in Malaysia. Maybe you can say the Cooler Master NR400 with the ODD bay makes it even more flexible than the one without it? In any case, removing it opens up space for either top-mounted radiators or perhaps slightly larger front mounted ones.
Interestingly there's support for 2 x 140mm fans up top, after you remove the ODD cage. Larger ATX cases like the MasterBox MB530P doesn't even offer that option, so to see it here in this affordable-ish case is pretty cool.
I appreciate the generous rubber grommets here, as there are more expensive cases that lack them. The fans included don't have RGB, so those who don't want a glitzy build would appreciate the Cooler Master NR400. They run very silently too, at around 1200 rpm. There's also no PWM control, so you might be swapping them out pretty soon, as it stands, it works fine.
Moving on, installing SSDs in the Cooler Master NR400 is a 100% tool-less process. You only need to mount the standoffs onto your SSD, and jam the rubber grommets into the case cutouts. There's room for four 2.5″ drives, two behind the motherboard tray, two on the PSU shroud.
Since we are building with an ITX board, we barely used the rubber grommets. Instead, the generous motherboard tray cutout which made it a piece of cake to install the Hyper 212+ also served as our cable routing channel. This huge mess of cables here didn't really matter though as the right panel closed just fine, hiding it all away from sight.
This is the view from the front side. It looks amazingly clean and this is one roomy case with enough space for tall air coolers like the Hyper 212+ RGB Black Edition we have here. There's also enough clearance for long GPUs, even triple-fan designs like the ROG Strix Radeon RX 480 we installed for this build.
The cable routing channels above the motherboard tray are also very generous, although you might run into a pretty tight situation if you install a 240mm rad up top as well, as you will then have to force the 8-pin CPU EPS cable to hide behind the radiator.
The tinted glass hides away more in the case when it's powered down…
But it definitely doesn't shy away from showcasing the beautiful RGB hardware you packed into the build.
Conclusion
For just RM249, the Cooler Master NR400 is one well thought out case. There's more room for hardware than meets the eye, despite this being a mini-tower. And the flexibility is just top notch. Those who are focused on performance rather than looks will find the impressive airflow capabilities of the Cooler Master NR400 really enticing. This is a case that looks good without trying too hard, which will be a bonus for the aforementioned demographic. For those who want a touch more bling, you can throw up to five ARGB fans in this baby. Good looks and good airflow? Yep!
If I were to request anything, it would probably be to add support for vertical GPUs in the successor of this case. A vertical GPU would have been an amazing touch of style in this case. Other than that, it is like an amazing case for anyone who want a simple case for their mATX build. Oh and if Cooler Master would offer just the front panel from the Cooler Master NR400 without ODD as a separate purchase, that would be great. For those who want an ATX version, you can take a look at the Cooler Master NR600.
Our thanks to Cooler Master Malaysia for provisioning the Cooler Master NR400 with ODD for us to review. You can get the Cooler Master NR400 with ODD from Lazada via the following link: