Review
Corsair MM400 high speed mouse pad review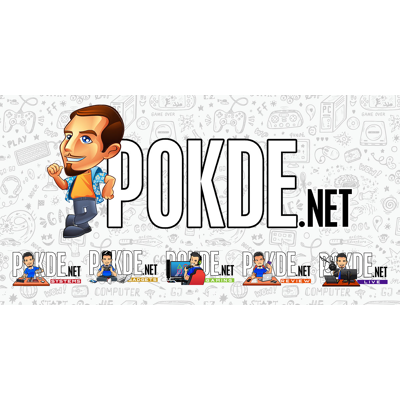 Positives
+ Perfect mouse pad size for most peoples
+ Good build quality
+ Simple design
+ Very slick
+ Allows precise tracking
Brand loyalty used to be first on my checklist when it comes to picking out a new gaming peripheral before I started to prefer performance and value. Corsair is one of my favourite brands but since several years ago, I seek out the best performance and quality that fits my needs and my budget. I have the Corsair MM400 standard edition high speed mouse pad, and this is my review.
Appearance
The Corsair MM400 is basically a hard plastic mouse pad, and from the packaging itself we know that it shouldn't be bent. In the packaging we have the Corsair MM400 itself and a warranty guide. Yes, I got the mouse pad from a lucky draw in the recent Cyberfusion 2015 LAN Party.
The hard plastic surface is smooth and a slick as expected of a high speed gaming mouse mat while the base is a grippy non-slip material which I don't really care how thick it is but it does its job of holding on to the table very well.
The Corsair MM400 have one flaw in its design, it's the sharp edge that might be an issue for certain people. It's sharp but not sharp enough to cut your hand but that's a problem that might occur. If you have sweaty wrists and palms, it may cause you to itch uncomfortably. I don't have either sweaty hands so I have no problem with it except the above mentioned sharp edge.
User experience
Actually the surface is not a plain type of hard plastic; it's a low-friction polymer surface that has been designed for better glide and precision. The surface size is perfectly fine to me, but the only thing I didn't enjoy is the uncomfortable edge and it takes time for me to get accustomed to it.
I checked the surface quality using the Corsair Gaming Software and the Corsair M65 really loved the surface. The Corsair MM400 is fast and feels different from my OEM control type mouse pad. I usually use the max DPI of 8200 with my mouse on the control type mouse pad, but on the Corsair MM400 I totally couldn't handle it and I need to drop the DPI down a few notches to 6200.
For me it's pretty much the same as the control type mouse pad in terms of control after I decreased the DPI. But for anyone who doesn't use any mouse pad they may feel a major difference with it.
Conclusion
After about a week of using the Corsair MM400, I have gotten used to it but the sharp edge is still annoying to me. I really hope that Corsair comes up with a solution for the edge; maybe a rubber U channel gasket could be a solution for this. It works great, allows for fast swipes and excellent precision definitely help you control the mouse better. Since the sharp edge may cause itchy skin for some people, I will only award it with Pokde bronze award.
Do I recommend this mouse pad? The answer is yes, if you're looking for a speed mouse pad the Corsair MM400 might be one of your choice.