ASUS organized Liquid Cooling workshop for dealers – Bringing the custom liquid cooling to the mainstream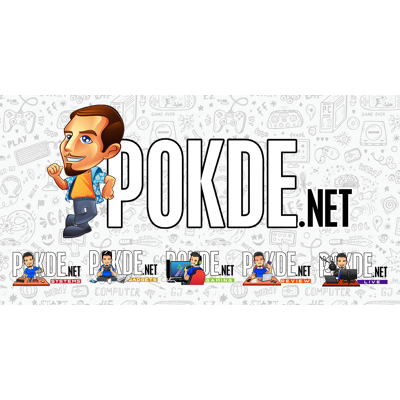 ASUS, in conjunction with Seagate, GeIL, Nvidia and Thermaltake organized a custom liquid cooling workshop yesterday. Hosted by the infamous Mod'n'Go Design team that requires no introduction in the scene, the workshop was geared towards getting hands-on experience with custom liquid cooling loops to some of the tech giants in Malaysia.
This is a great move by ASUS in it's effort to bring custom liquid cooling loops to the masses. This will open the gates to better options for end-users whereby obtaining custom liquid cooling parts and services will become much more accessible. With the induction of custom liquid cooling, we hope that the market will be shuffled enough to make custom liquid cooling affordable too.
In the workshop, Irie Ahmad (aka Iren Modz from Mod'n'Go Design) introduced some of the fundamental aspects of building custom liquid cooling by introducing several types of pipes, reservoirs, pumps and backplates along with the concepts of building the most efficient custom liquid cooling rig.
It was then followed by a hands-on workshop where each of the participants were given computer components along with custom liquid cooling kits and tools to build their own machine. Participants were provided components from ASUS such as the ASUS Strix B250F motherboard and ASUS Strix 1050Ti GPU, Intel i5 7400 CPU, memory modules from GeIL, hard drives from Seagate, along with PSUs, cases and liquid cooling kits from Thermaltake.
At the end of the workshop, every participant was awarded a certificate of completion, preparing them to officially enter the market and provide services to the masses.
Present at the workshop were All IT Hypermart Sdn Bhd, Aone Plus Supply Sdn Bhd, Brightstar Computer Sdn Bhd, C-Zone Sdn Bhd, E TECH PC Sdn Bhd, Ideal Tech PC Sdn Bhd, Monaliza Mastura, PKU Technology Sdn Bhd, Syscom IT Solution, Thunder Match Technology Sdn Bhd and Viewnet Computer Sdn Bhd.
Pokdepinion: Organizing such a workshop requires quite an investment and ASUS driving this only shows their commitment in the PC DIY scene. Everyone had a great time and we hope to see new gates of opportunities opening up in the market for custom desktop modding. Dealers will soon be able to educate the end users too and what could be a better benefit than that?