Review
Star Wars Battlefront II Teaser Leaks Online Early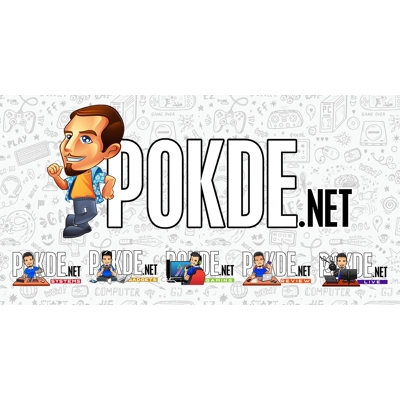 A teaser trailer for EA's Battlefront sequel has leaked online early. First posted by Star Wars Underworld, the first trailer was supposed to premiere during Star Wars Celebration this month happening in Orlando. The internet community it seems had other plans. Watch it here before Disney's humongous banhammer strikes.
ARVE Error: need id and provider

The trailer starts with a narration presumably by the unnamed female soldier featured in the trailer that alludes to a single player campaign. She says,
I still remember my last orders – the day the real war began.
Also the line, "the untold soldier's story" points pretty strongly to a single player campaign. This new single campaign looks to be a post Return of The Jedi story judging by the exploding Death Star II. Also the cry, "AVENGE OUR EMPEROR!" suggests that this single player campaign will bridge the gap between Return of the Jedi and The Force Awakens.
As was previously rumoured, looking at how Rey, Kylo Ren, Yoda, Darth Maul and the First Order all make appearances in this short teaser we know that Star Wars Battlefront II will have campaigns from multiple eras. Not just one single era as is in the first Star Wars Battlefront. It looks like space battles will be also making a return in Star Wars Battlfront II after it was controversially omitted from the first Star Wars Battlefront.
EA's Battlefront revival attempt with Battlefield studio DICE back in 2015 hasn't gone down all too well with fans and casual gamers alike. Most of the criticism is directed towards the bare bones gameplay that made it feel completely shallow with many agreeing that the original Star Wars Battlefront series were much better. People also complained that the extra content was too expensive and still didn't provide enough depth to the overall game. However, the beautiful graphics, easily accessible game mechanics and the fact that it's Star Wars during a period where Star Wars was red hot and all the rage saved it from total obscurity and ensured enough sales to warrant a sequel.
This teaser confirms that Star Wars Battlefront II will release for the PS4 and will most definitely release for Xbox One and PC. The teaser also states that those who pre-order will get Star Wars: The Last Jedi characters as well. No release date has been revealed but expect Star Wars Battlefront II to release in time for this year's Star Wars: The Last Jedi, which hits cinemas this December.
Pokdepinion: As a fan of the old Battlefront series I was hugely disappointed with the EA's reboot. Sure the game looked beautiful and all but that alone doesn't make up for a game that was practically an empty shell. EA did acknowledge the shortcomings of the first game so hopefully Star Wars Battlefront II will be much better and do the Battlefront name justice.