Review
Hack the Nintendo Switch and Win USD $20,000; Nintendo Themselves Will Reward You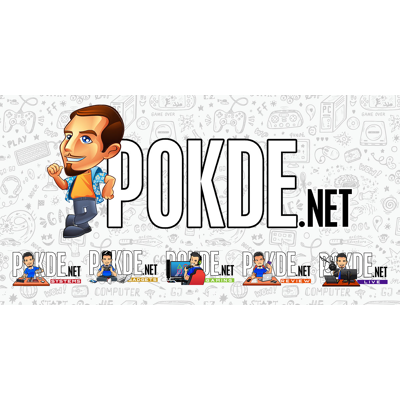 Need a way to get some cash quick? Why not try hacking the Nintendo Switch?
Piracy and videogames have gone hand-in-hand for quite a long time now. Plenty of gamers love it as it means playing games for free while most videogame companies hate it because it means that they're losing money on things they have created.
Which is why this piece of news can be a bit unusual to some. Nintendo is willing to pay anyone who's able to hack the Nintendo Switch with a whopping USD $20,000.
The Nintendo Switch Bounty at USD $20,000
In a bid to secure their videogame platforms, Nintendo is offering a bounty of up to USD $20,000 for the public to obtain. The company has taken out a listing on HackerOne, a "bug bounty and vulnerability disclosure platform," for the Nintendo Switch and the Nintendo 3DS. In order to get some of that moolah, all you have to do is provide Nintendo with information on:
Piracy
Cheating
Dissemination of inappropriate content to children
System vulnerabilities regarding Nintendo Switch
Vulnerabilities regarding Nintendo-published applications for Nintendo Switch
System vulnerabilities regarding the Nintendo 3DS family of systems
So how much exactly will you get for a valuable tip? According to Nintendo, it depends on how important and useful the reported information is. It says, in general, "the importance of the information is higher if the vulnerability is severe, easy-to-exploit."
Hackers will have to show a proof of concept or functional exploit code, but if you don't have that Nintendo is still encouraging you to "report to us sooner rather than later such that you do not to lose the opportunity to become the first reporter." If you have anything you'd like to report, head on over to the HackerOne page and submit it. If Nintendo accepts it, you will be given a bounty over there.
According to GameSpot, 3 people have reported bugs and claimed some of the bounty and they are listed over at the HackerOne page Nintendo set up. Are you up to the task?
Pokdepinion: Well, utilizing the power of many is a lot better than just relying on their developers and software engineers. I suppose this is Nintendo's way of shutting off any possible exploit that can ruin the Nintendo Switch and Nintendo 3DS. Good going, Nintendo.